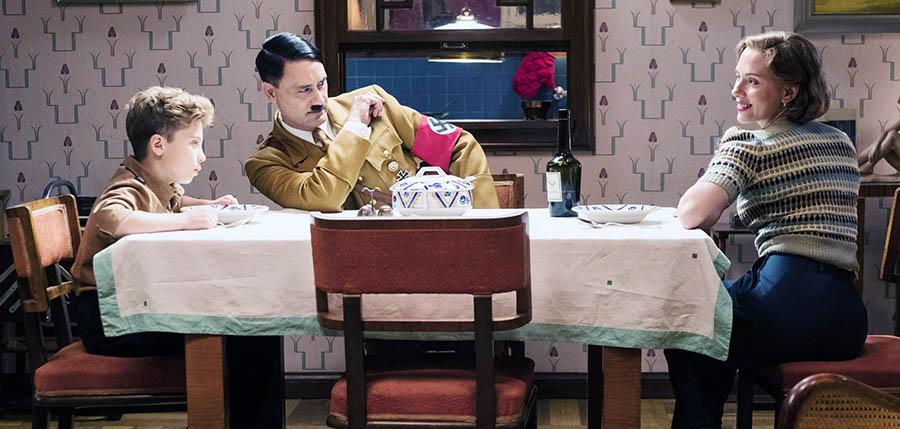 Faced with an unimaginable conflict, a young boy relies upon his vivid imagination in the beguiling new film, Jojo Rabbit. Living without his father during World War II, Jojo (Roman Griffin Davis) has succumbed to intense pressure from his young peers, as well as his fellow citizens in Germany, and become devoted to an imaginary, childish view of Hitler, as portrayed by director Taika Waititi. His beloved mother Rosie (Scarlett Johansson) is well aware of the perilous conditions in which they live and has allowed Elsa (Thomasin McKenzie), a young Jewish girl, to hide in their attic, but without telling Jojo.
Jojo, however, discovers the girl in hiding and is quite upset about it. In our exclusive clip, mother and son sit down to eat dinner together, joined by Jojo's imaginary friend, Hitler. Rosie is in an unusually good mood, yet her son quickly becomes infuriated when he learns the source of her mood, prompting his mother to declare the dinner table to be neutral territory.
Sam Rockwell and Rebel Wilson also star. Watch the clip below, then get tickets immediately to see Jojo Rabbit. It opens in theaters everywhere on Friday, October 18.