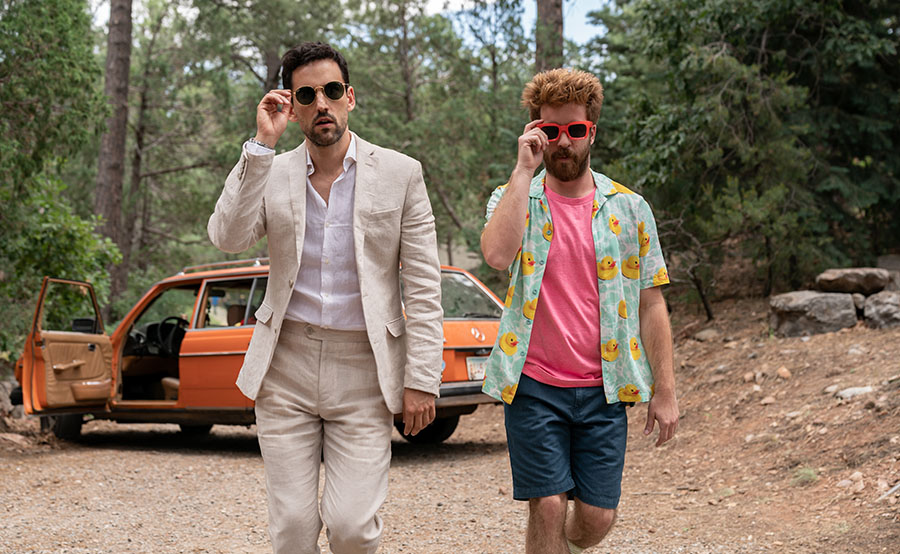 At the start of Half Brothers, Renato's (Luis Gerardo Méndez) life in Mexico is going just fine. He's a successful businessman, and his wedding is coming up. But he's thrown for a loop when he gets word from the US: His father is dying, and he wants Renato to visit.
After arriving in Chicago, Renato will reunite with his father, meet the half brother he never knew about, and join him on an epic road trip to fufill their father's request.
But first, he has to get out of the airport. In this exclusive clip, we see that means contending with a driver who really, really enjoyed a particular activity when she visited Cancun.
Half Brothers also stars Connor Del Rio and Juan Pablo Espinosa, with supporting turns from Pia Watson and Ashley Poole. The film opens nationwide on December 4. Tickets are on sale now.