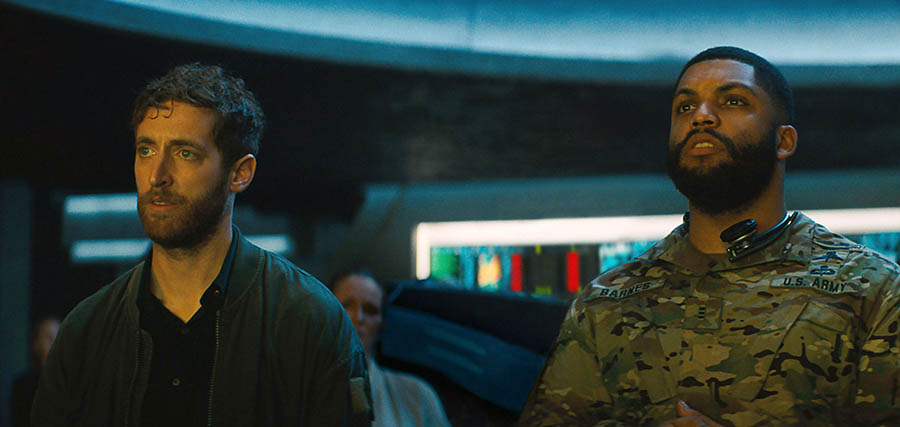 Call them creatures, titans, or, better yet, giant-sized nightmares. Whatever you call them, these legendary monsters are now threatening the future of our planet in the action-packed adventure Godzilla: King of the Monsters. To have any hope of victory in such an unprecedented battle, uncommon expertise and planning will be required, spearheaded by the cryto-zoological agency Monarch.
As explained by writer/director Michael Dougherty in our exclusive featurette, ever since Godzilla was discovered in 1954, "Monarch and the military have been working together, coming up with new technologies and resources to deal with that threat." That includes a group of specially-trained soldiers known as the G-Team. Their comradeship must endure in the face of mortal danger: "In G-Team, you have to worry about being ripped apart," says O'Shea Jackson, Jr., who plays Chief Warrant Officer Barnes. He notes, however, that the actors were never asked to work on their chemistry; "it came naturally." We hear from fellow team members Elizabeth Ludlow and Anthony Ramos, as well as Monarch scientist Thomas Middleditch.
Watch the video below. Kyle Chandler, Vera Farmiga and Millie Bobby Brown star in the giant-sized adventure, which opens in theaters everywhere on Friday, May 31. Get your tickets now!