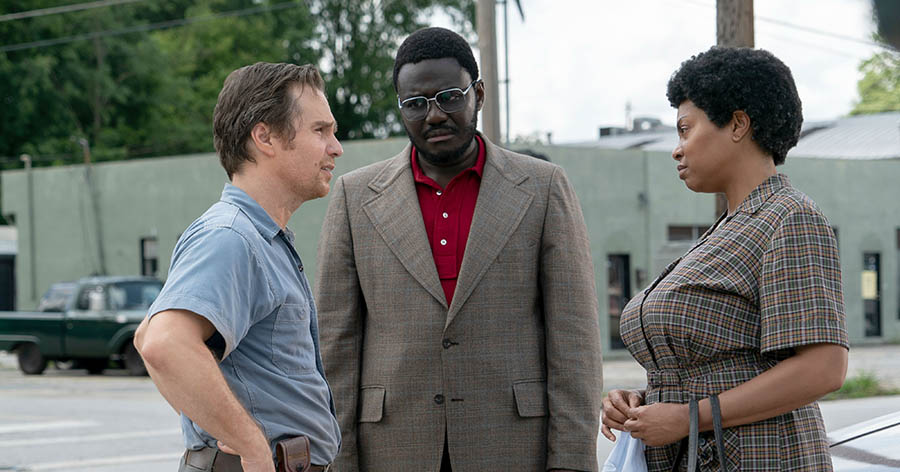 Civil rights activist Ann Atwater fought long and hard for the desegregation of schools in Durham, North Carolina. Now her inspiring, true-life story is told in The Best of Enemies, which will open in theaters this week.
Here's everything we know about the absorbing legal drama.
Who stars?
Taraji P. Henson and Sam Rockwell star. Speaking about real-life activist Ann Atwater, Henson says: "She truly inspires me and her story is one that I am excited to be sharing with the world."
Sam Rockwell plays C.P. Ellis, who was a local leader of the Ku Klux Klan and became involved in a community summit that brought him into close contact with the outspoken Atwater.
Babou Ceesay, Anne Heche, Wes Bentley, Nick Searcy, John Gallagher Jr. and Bruce McGill also star.
What's the story?
Set during the racially-charged summer of 1971, the film revolves around the relationship that develops between Ann Atwater and C.P. Ellis as they battle over the contentious issue of desegregation of schools in the city of Durham, North Carolina. Their lives would be changed forever by what transpired that summer.
Who wrote the screenplay?
Robin Bissell, inspired by the book by Osha Gray Davidson.
Who directed?
Robin Bissell. The Best of Enemies marks his feature directorial debut. His past credits as a producer include The Hunger Games and Seabiscuit.
When can we see it?
Tickets to The Best of Enemies are now available. The legal drama will open in theaters everywhere on Friday, April 5.
Watch the trailer below.