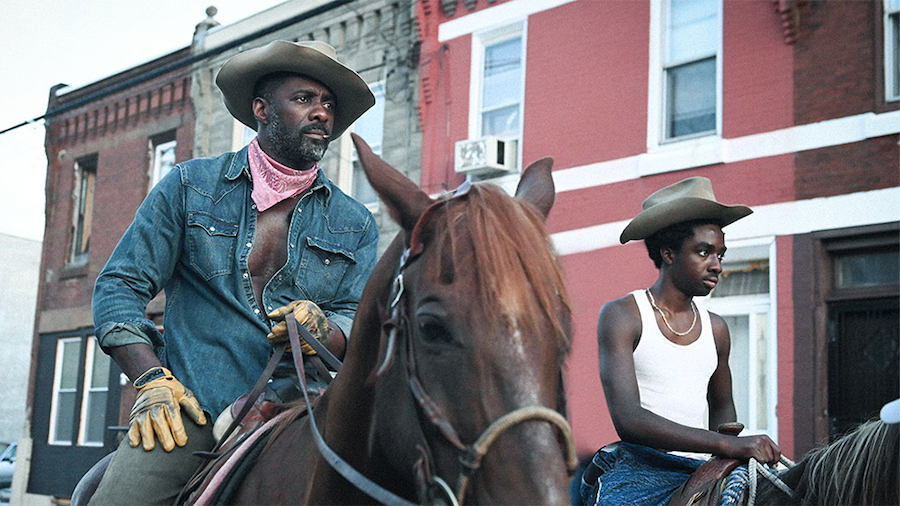 This year's Toronto International Film Festival was really one for the history books. With all of the films being available to watch virtually, this was the first time we've ever covered a film festival from our living room couch. But just because it was a virtual festival doesn't at all mean it wasn't valuable and, ultimately, memorable. Here's a little bit more on just how memorable the virtual 2020 TIFF was.
Even though the festival was a virtual one this year, the films were still very strong. We've collected a number of our favorites below, and highly recommend putting all of them on your watch list.
Our Favorite Movie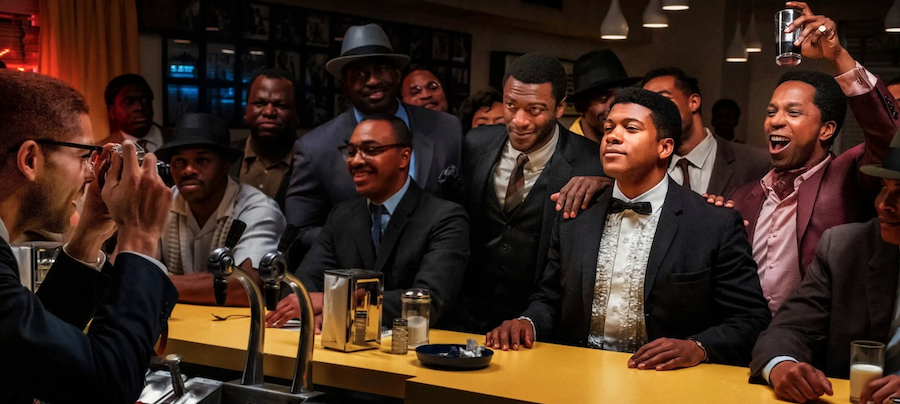 One Night in Miami
With her feature directorial debut, Regina King – adapting Kemp Powers' stage play – creates a remarkable window into an evening where four icons, all approaching the height of their careers, hang out and talk shop. What would a hang-out session between Cassius Clay (Eli Goree), Malcolm X (Kingsley Ben-Adir), Jim Brown (Aldis Hodge) and Sam Cooke (Leslie Odom Jr.) actually look like? The film imagines such a setting, taking place immediately after Clay defeats Sonny Liston for the Heavyweight Championship title in 1964. The four friends gather at a hotel, and over the course of one evening they discuss their successes, their failures, their activism and the individual roles they each play in the Civil Rights Movement.
With stellar performances across the board, especially from Ben-Adir and Goree as Malcolm X and Cassius Clay, respectively, the film brilliantly weaves four individual narratives together so that the story never feels like it slights any one man. It's like four movies in one, opening a window into the hearts and souls of these men at the most pivotal moments in their lives. One Night in Miami is equally dramatic, humorous, poignant and heartbreaking – it's a film that packs in all the emotions and leaves its audience with a lot to chew on, especially as many of its themes are very much still relevant today.
Our Favorite Performance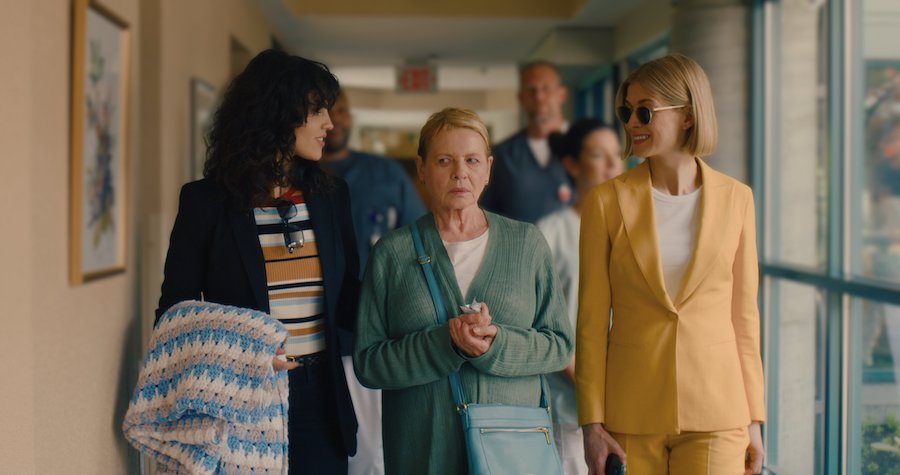 Rosamund Pike in I Care a Lot
You may not like Marla, the character Rosamund Pike plays in the biting crime thriller, I Care a Lot… but you can't help but love watching her. Pike has cornered the market when it comes to whip-smart, ice-cold performances, and Marla – who is a bit reminiscent of the actress's Oscar-nominated performance in Gone Girl – is a brutal con artist who preys on the elderly by orchestrating elaborate plans that involve her becoming their permanent guardian, allowing full access to everything they own. When she thinks she's found another perfect mark, things take a turn for the sinister when the mob – and a particularly pissed-off son (Peter Dinklage) -- come looking to beat Marla at her own game. It's the kind of movie that eventually becomes about which of these really bad people is the most fun to root for, and Pike is outstanding in a role that calls for her to be mean and tough, but also a loving life partner to her business associate, played by Eiza González.
Our Favorite Scene
Idris Elba and Caleb McLaughlin in Concrete Cowboy
Cole (Caleb McLaughlin) is getting into lots of trouble back home, and so his mother sends him to live with his estranged father, Harp (Idris Elba), for the summer. Upon arriving in Philadelphia, Cole is thrown into the unfamiliar world of urban cowboys, a group of men and women who look after and ride horses throughout the streets of Philly. As their lifestyle becomes increasingly threatened by gentrification, Cole and Harp attempt to find common ground and build a father-son relationship from scratch.
At one critical moment in the film, Cole lashes out at Harp, chastising his father for never being there for him and not being an integral presence in his life. It's at that point that Harp puts on a John Coltrane record and begins to tell Cole the story of how he was named. It's a powerful scene between father and son, and the most pivotal moment in the story as it emotionally illustrates the point when the two begin to understand one another a little more.
Note: The scene above is not the scene in question, but it does give you an idea of the strained relationship the two have in the film
Our Favorite Director
Chloé Zhao for Nomadland (Get tickets or sign up for a FanAlert)
There's something so incredibly soulful about the way Chloé Zhao captures the overwhelming beauty of the American West in Nomadland. Featuring a wonderfully subtle performance from Frances McDormand, playing a woman who tries life as a nomad when she loses everything in the recession, the film slowly draws you in to a world unfamiliar to many: A life full of people giving up everything they once knew in order to find something way more fulfilling.
Director, writer and editor Chloé Zhao makes America's gorgeous endless vistas feel like they're the answer to all of life's hardships. The peace and wonder we're forever searching for; always open and waiting to guide us down the next path. It's a lovely film, and at times a humbling one. Zhao lets the camera sit back and observe life in all its beauty, even when it's at its most heartbreaking.
Our Favorite Documentary
The Truffle Hunters
Set in the forests of Piedmont, Italy, The Truffle Hunters provides a bit of an eccentric look into the lives of a few men who set off each day with their dogs in search of the elusive truffle, collecting them to ultimately sell to a dealer who will flip them for a much heftier price knowing they will end up on menus at expensive restaurants. The truffle negotiations are fascinating to watch unfold, but the real heart of the film lies in these men and the relationship they have not just with their dogs, but with the truffle-hunting job itself. One is trying desperately to give it all up, while another is trying just as hard to keep doing it until the day he dies. It's a very amusing film at times, and also a touching story that's not as much about mastering a craft, but more about how the craft often masters you.
Our Favorite Family Movie
Wolfwalkers
The name Cartoon Saloon may not be as widely familiar as, say, Pixar or DreamWorks Animation, but the Irish animation studio has consistently produced one Oscar contender after the next, including films like The Secret of the Kells, The Breadwinner and Song of the Sea. This year's offering, Wolfwalkers, is just as splendid as the aforementioned Oscar nominees, and may even be the animated film to beat this year.
Featuring absolutely stunning animation, Wolfwalkers is a bit of a fairytale about a hunter and his apprentice (who's also his daughter) brought into Ireland to help hunt down a dangerous wolf pack. When the young apprentice-hunter befriends a mysterious girl in the forest, everything changes once she discovers the girl can magically transform into a wolf, calling into question everything her father had taught her about their current foes.
Here are some other TIFF titles we enjoyed that you should put on your radar…
MLK/FBI
A riveting documentary about the surveillance and harassment of Martin Luther King Jr. by the FBI.
Pieces of a Woman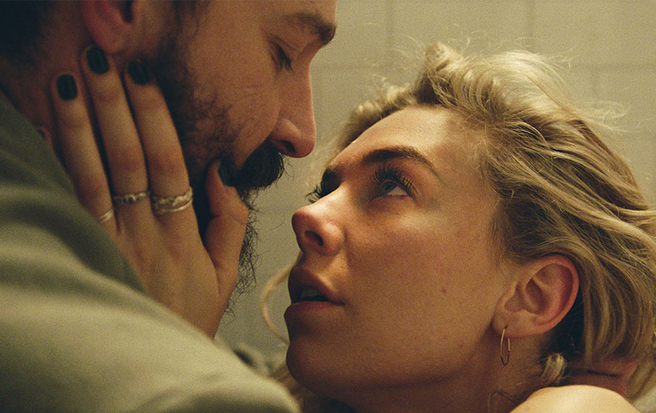 Vanessa Kirby and Shia LaBeouf star in this stirring drama about a couple whose home birth goes wrong, resulting in the loss of their baby. The two must then find a way to move on in the face of their relationship falling apart and her family determined to seek justice.
Shadow in the Cloud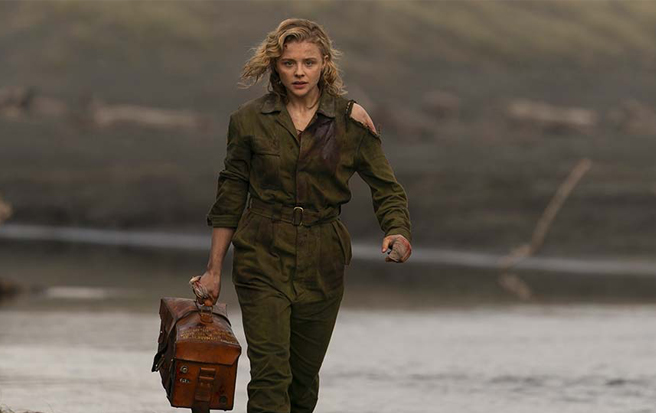 Chloe Grace Moretz plays a WWII pilot who gets trapped in the gunner compartment of a bomber plane as enemies attack, and a gremlin stalks her from the outside. Just a bonkers Midnight movie that is completely unrealistic at times, but a lot of fun to watch unfold.
Another Round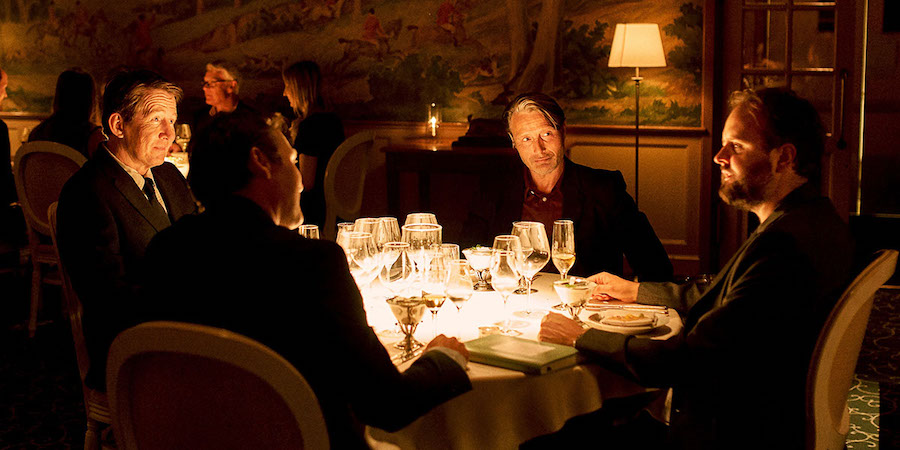 A unique drama about a boring man (Mads Mikkelsen) who decides to test a theory that his life will improve if he has a certain level alcohol in his body at all times.
The Kid Detective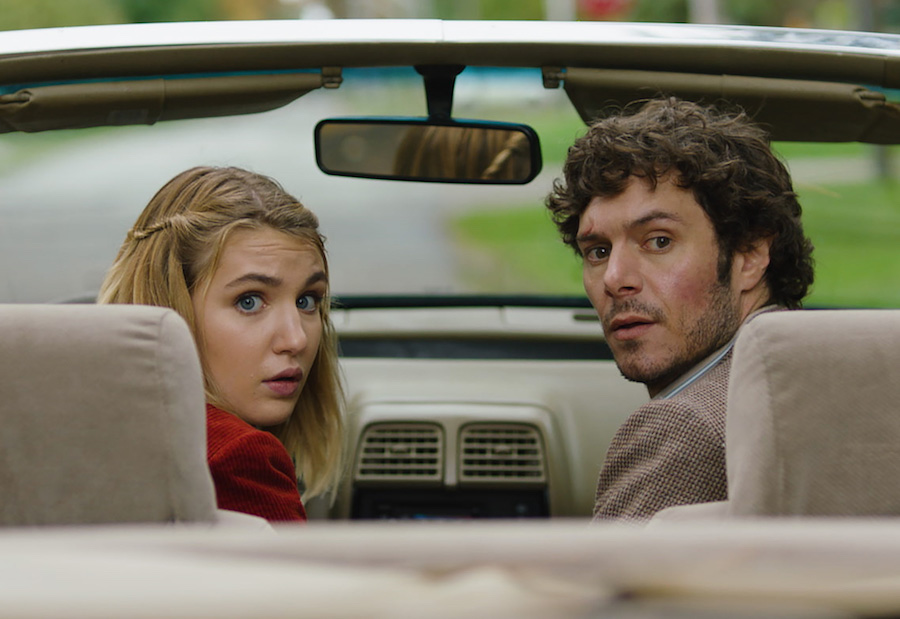 This one's a bit of a cheat because The Kid Detective wasn't technically part of the TIFF slate, but instead was included with another group of films that were screening for potential buyers. We checked it out anyway, and it wound up being among our favorites. The dark comedy stars Adam Brody as a successful kid detective who's now grown up and isn't taken seriously anymore. When a local girl is murdered, he sees it as his chance to finally prove himself to his parents, who don't believe in him, and a town that has forgotten all about him.
Stay tuned to Fandango to find out when these films will arrive either in theaters or at home in the near future, and for more on the 2020 Toronto International Film Festival, visit their official website here.