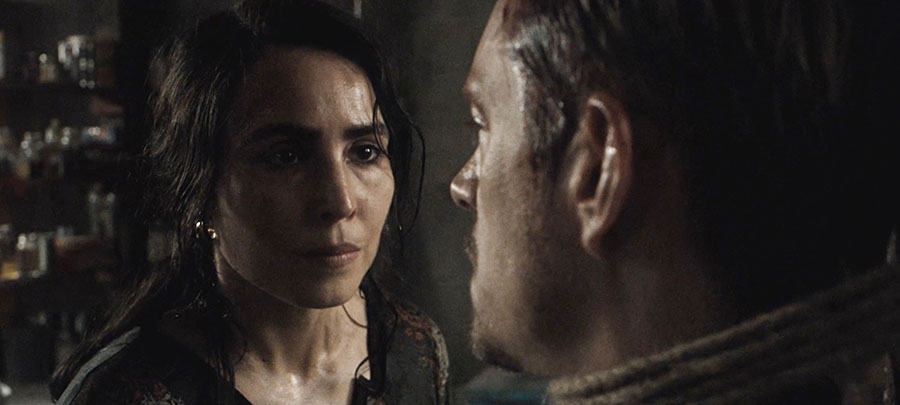 What would you do if you saw the face of your tormentor in your own backyard?
In The Secrets We Keep, Maja (Noomi Rapace) has survived the horrors of Nazi-allied Romania. She's started over in an American suburb, where she's building a life with her husband (Chris Messina). She's rocked when she identifies a new neighbor as the man who brutalized her and her family in Europe - and she's willing to go to drastic lengths for revenge.
In this scene, Maja confronts the man (Joel Kinnaman), starting with that most basic question: "What is your name?" Is he who he says he is, or has she pegged him correctly? You can decide who's telling the true story when The Secrets We Keep opens in theaters on September 16. Get your tickets now, or sign up for a FanAlert to be notified when it's playing near you.