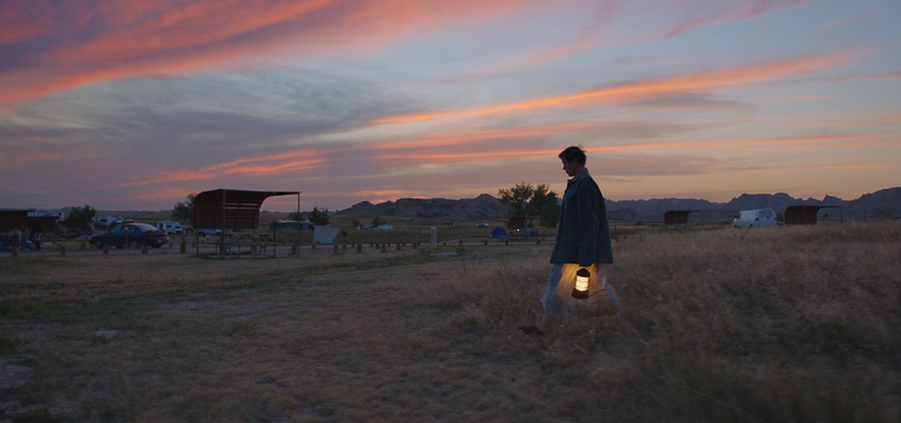 We weren't planning on watching Nomadland as a family.
The film, arguably the most talked-about of the 2020 Toronto International Film Festival, was available to watch beginning Friday evening at 8pm. This was a big one – a likely Oscar contender in multiple categories, and I was going to treat it as if it was a premiere, arriving on time and starting the film as soon as it was available. But then life happened. My son stumbled into the living room bored and looking to watch whatever was on. My daughter soon followed behind, and my wife was intrigued by a new film she had heard me talking a lot about. So there we were – the four of us, in our pajamas, settling in to be among the first to watch Nomadland, a film none of us knew much about.
I mention Nomadland up front to underscore just how different a virtual film festival is. There are no big, splashy premieres housed in iconic theaters. There is no crowd. There is no standing ovation. There is no classy cocktail party to follow, and there certainly isn't any meet-and-greets with the stars. Which is why this particular screening of Nomadland was unlike any I had ever experienced in my 15 years covering film festivals. For the first time ever, I'd be inviting my family into an experience they had only ever been a part of from afar.
So it began… my daughter wound up being in the living room during the excruciatingly hard-to-watch opening 30 minutes of Pieces of a Woman, and it led to an honest conversation about childbirth and why someone would want to deliver a baby in their own home instead of in a hospital. My son was lingering around during Concrete Cowboy (pictured below), which led to us both being super interested in learning more about the world of urban cowboys in Philadelphia; breaking out the laptops, searching videos on YouTube. We had a frank conversation about bullying after I watched Good Joe Bell, and while I was finishing up the riveting crime thriller, I Care a Lot, my daughter walked by and exclaimed, "You're still watching movies? I had no idea how many movies you actually watch at a film festival! What movie can we watch next?"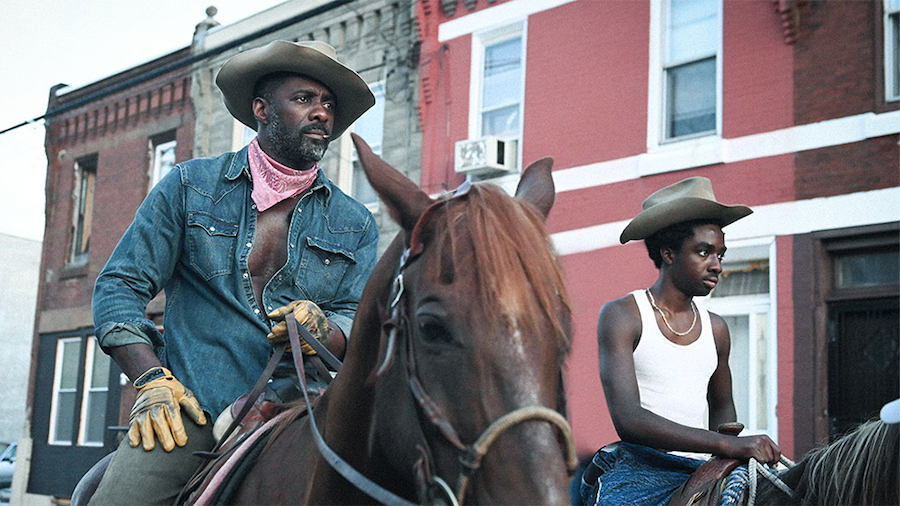 There are thousands who attend a film festival like TIFF on any given year, and with it comes lots of noise across social media that may make it seem like it's the biggest event happening anywhere in the world. For some of us, it is. But for many others, it doesn't register as being meaningful. The festival experience, as big as it may feel, is actually pretty small and intimate. This year, though, is different.
This time around, I wasn't running from one film to the next, stopping briefly to buy a coffee and tweet a reaction. After I watched the gorgeous animated film WolfWalkers, I went for a long bike ride to decompress and let the film properly wash over me. During any other year, I'm having a quick five-minute conversation with my kids as I rush from one event to the next, but this year we were watching these new films together. We were talking about them together. I may not be sipping a cocktail within arm's reach of Regina King, but I'm playing a Sam Cooke song for my kids after watching One Night in Miami and talking about why he was such an important voice, not just as a musician, but as an activist, too.
There is something inherently magical about a film festival. It's hard to explain that feeling to someone who hasn't been to one. It's kind of this combination of the excitement that comes from watching an anticipated movie long before it arrives in theaters mixed with the emotional rush that comes from watching so many films in such a short span of time. It's simultaneously the best and worst feeling, because as much as all of these stories have now changed your perspective on many things, you are also ridiculously sleep deprived and malnourished from not eating in between the five films you just watched in the span of 12 hours. That experience will never get old, and we will welcome it back with open arms once it is safe to do so.
That said, there is also something inherently magical about the virtual film festival, which I've just come to realize after several days spent huddled in corners of my house watching movies. Unlike an in-person film festival, where you're likely sharing the movie-watching experience with likeminded film-enthused strangers, the virtual film festival allows you to experience these films with the people who matter the most to you in life. There may never be another year where my family settles in around the living room television to watch a potential Oscar contender months prior to release, but as strange as the virtual experience was this year, it was a time I will never forget. These memories of discussing and debating mostly unknown indie movies with my family will forever rank high on my list of film festival memories, and that's something Covid-19 can never take away.
Oh, and we all loved Nomadland, so much so that my son insisted we rent a van and drive across country for our next big family vacation. And you know what… that's not a bad idea.