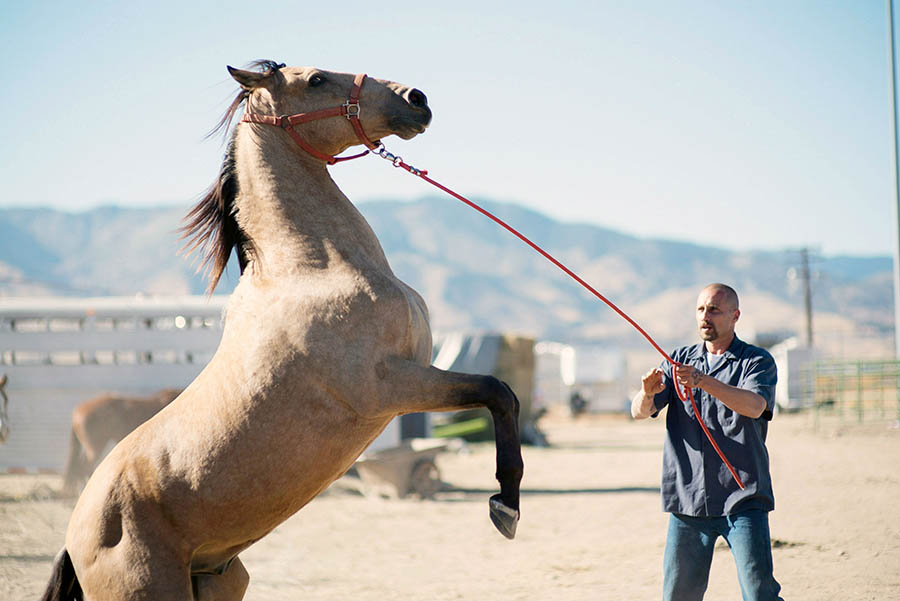 In The Mustang, Roman Coleman (Matthias Schoenaerts) is a violent convict who has been given the opportunity to join a rehabilitation therapy program in which participants train wild horses. Connie Britton, Gideon Adlon and Bruce Dern also star in the stirring drama.
To give thanks to moviegoers seeing The Mustang between April 1 – April 7, Focus Features will support Return to Freedom with a donation. Return to Freedom is an organization that "is dedicated to preserving the freedom, diversity and habitat of America's wild horses through sanctuary, education and conservation, while enriching the human spirit through direct experience with the natural world."
Watch the latest trailer below. The Mustang is playing in select theaters nationwide; tickets are now available. A donation to Return to Freedom will be made for every ticket bought on Fandango from April 1-7.