With continued demand for more female-driven superhero movies, it might finally be time to give Scarlett Johansson that solo Black Widow movie fans have been asking for since the character debuted in Iron Man 2.
Marvel Studios' first fully female-driven film won't come till Brie Larson stars in Captain Marvel in 2019, and while Avengers: Infinity War will likely keep Johansson busy through 2018 and 2019, might we see Black Widow finally get her own movie -- or even better, her own series of films -- in 2020 and beyond?
If you listen to the way Johansson speaks about those prospects, it could actually happen. Talking to both Variety and Collider, the actress reveals she speaks "often" with Marvel and Kevin Feige about a Black Widow movie.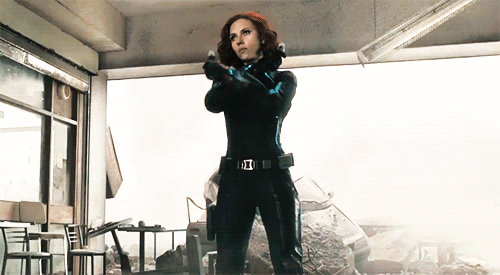 "I've spoken to Kevin about it. I mean, of course, of course we've had that conversation before, and I think Kevin would also like to see a stand-alone film," she told Collider last year. "I think I can speak for him and say that. That's all, really. Right now I think this character is used well in this part of the universe, but I think that Kevin—I mean, we've talked about it and we both share similar vision for what could be a stand-alone series."
Following Infinity War, Marvel will likely look to new heroes for its recurring series, perhaps avoiding additional Thor, Iron Man and Captain America movies in favor of other heroes, like Black Widow, Black Panther and Ant-Man.
On whether her film would be a prequel, Johansson told Variety this week for their "Power of Women" issue that anything is possible, citing Widow's Russian roots and the Widow program, which has been teased briefly in both the films and the TV show, Agents of S.H.I.E.L.D.
"It's a possibility," she said. "There's plenty of backstory. Or not. It could be something else. Where do the Avengers go? They are underground. What happens then? What happens after it all falls apart? There are so many ways you can go. I think it would just have to be very much like its own specific thing. It would have to have its own specific vibe. It would have been totally different than any of the other stand-alone films. I think if the fans wanted it enough, then it would probably become a reality."
One thing Marvel will need to keep in mind is that whatever the decision is, it needs to happen soon. Johansson joked, "If I did it, I'd have to do it while I still actually wanted to wear a skintight catsuit. I don't know how much longer that's going to be."
The next from Marvel, Doctor Strange, will hit theaters on November 4. Check out the latest trailer for that one below.