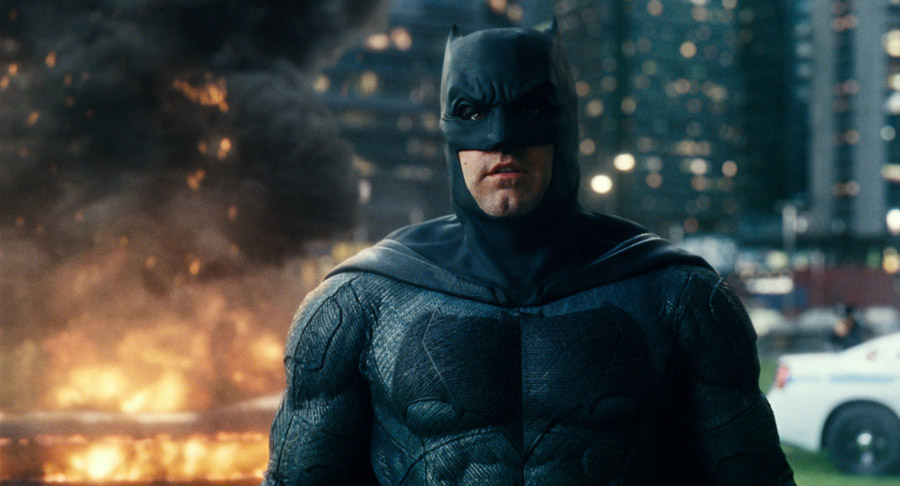 James Wan's Aquaman concluded last year on a high point for superhero movies. What about the next wave in action adventures based on storied DC Comics characters?
Exciting announcements have dropped this week about upcoming DC films from Warner Bros. Let's see what their slate looks like, from now through 2021.
Shazam! (April 5)
Zachary Levi, Asher Angel and Mark Strong star in the adventure about a boy who is granted powers by a wizard. David F. Sandberg directed. Read all that we learned from our set visit here.
Joker (October 4)
Joaquin Phoenix stars as the villainous character in a crime thriller from director Todd Phillips. Zazie Beetz, Marc Maron and Robert De Niro also star. Read everything we know about the decidedly different film here.
Birds of Prey (February 7, 2020)
Margot Robbie returns as Harley Quinn, her Suicide Squad character, but she's left Joker behind. She teams up with Huntress (Mary Elizabeth Winstead) and Black Canary (Jurnee Smollett-Bell) to protect a young girl against the villainous Black Mask (Ewan McGregor). Read everything we know about the film here.
Wonder Woman 1984 (June 5, 2020)
Gal Gadot reprises her starring role as the superpowered hero, once again under the direction of Patty Jenkins. Somehow, Steve Trevor (Chris Pine) also returns. The villain this time is The Cheetah (Kristen Wiig). Read everything we know about the film.
The Batman (June 25, 2021)
We knew from last year that writer and director Matt Reeves was interested in a "noir-driven … new and cool" Batman. The film has now been dated for theatrical release. Reeves has also expanded a bit on his vision, telling THR that "It's more Batman in his detective mode than we've seen in the films." It also appears likely that Ben Affleck will not reprise his role as the Caped Crusader, per Deadline.
The Suicide Squad (August 6, 2021)
Last year, we heard that James Gunn had been hired to write the sequel to Suicide Squad. Now Gunn is in negotiations to direct, according to THR. The film has also been dated for release. Reportedly, it will be a "relaunch," rather than a direct sequel; the aim is to "take the franchise in a new direction with a mostly all-new cast of characters and actors."