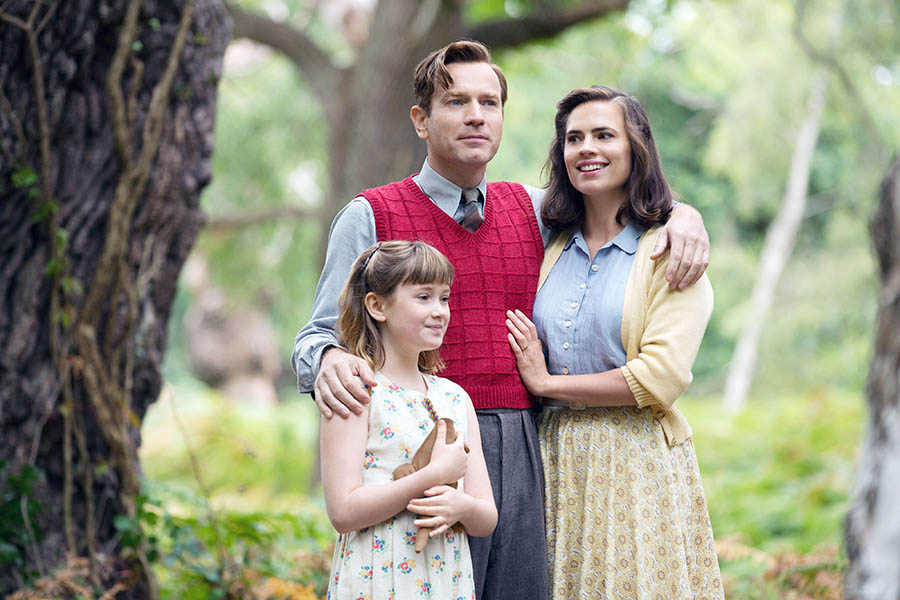 Margot Robbie will reprise her Suicide Squad role as Harley Quinn in the upcoming Birds of Prey; she will also serve as a producer. Her character was very much her own woman; smart, strong and sassy, she did whatever she felt was best for herself in any particular moment. So it should be exciting to see her lead the way in a project that's been described as a "girl gang movie."
Ewan McGregor, who most recently played a heroic family man in Christopher Robin (above), leads the latest casting news, which will find him turning toward the dark side. We have details about that, along with everything else we know, below.
Who are the Birds of Prey?
In DC Comics, the superhero Black Canary first appeared in 1947. She has often teamed up with other heroic crime fighters through the years. She began a partnership with Barbara Gordon, daughter of Gotham City police commissioner James Gordon, and their team was called Birds of Prey. In the most recent reincarnation in 2016, the team includes Barbara Gordon (a.k.a. Batgirl), Black Canary and another superhero known as Huntress.
Wait, so Harley Quinn will be a crime fighter?
In one comic book incarnation, Harley Quinn was part of a team (The Secret Six) that aided/bedeviled the heroes. In the TV series Birds of Prey, Harley Quinn (as played by Mia Sara) was a villainous guest star. We've already seen how the character behaved in Suicide Squad, so we don't expect to see Harley Quinn as any sort of traditional hero -- that's just not her style!
It's probably more than coincidental, by the way, that writer Christina Hodson, who penned the Birds of Prey script, has now been engaged to write Batgirl, though we're still waiting to hear if Batgirl will actually make an appearance in this movie. Perhaps a cameo?
Who else will star?
Ewan McGregor is in final negotiations to play Black Mask, according to The Wrap. As the outlet previously reported, Black Mask will be the villain of the piece; he is a mob boss in Gotham City and has also been a fierce foe of Batman.
First appearing in DC Comics in 1985, Black Mask has not been portrayed on the big screen before. In the comics, Black Mask murdered his parents to seize control of their corporation, then lost everything, prompting him to go on a vengeful rampage.
McGregor joins Robbie, Mary Elizabeth Winstead (as Huntress), Jurnee Smollett-Bell (as Black Canary) and Rosie Perez (as Renee Montoya). Huntress is a superhero who has taken different forms in DC Comics; in the movie, she is a former "mafia princess," per Deadline, who "saw her family killed at a young age" and became a vigilante. Black Canary is "an expert fighter [who] is known for her 'canary cry,' per THR. Renee Montoya is an openly gay police detective, who, during the New 52 comic series, "took on a costumed identity, becoming the Question," per The Wrap.
Who is directing?
Cathy Yan. She is a former journalist who began making short films before making her feature directorial debut with Dead Pigs. The independent movie debuted at the Sundance Film Festival in January, where it won the World Cinema Dramatic Award For Ensemble Acting. Zazie Beetz (Deadpool 2) stars in the comedy-drama, which follows a diverse group of characters who are affected when thousands of dead pigs begin floating down a river in China.
When might we see the movie?
The goal is start production in January 2019. Warner Bros. has set Birds of Prey to open in theaters everywhere on February 7, 2020.