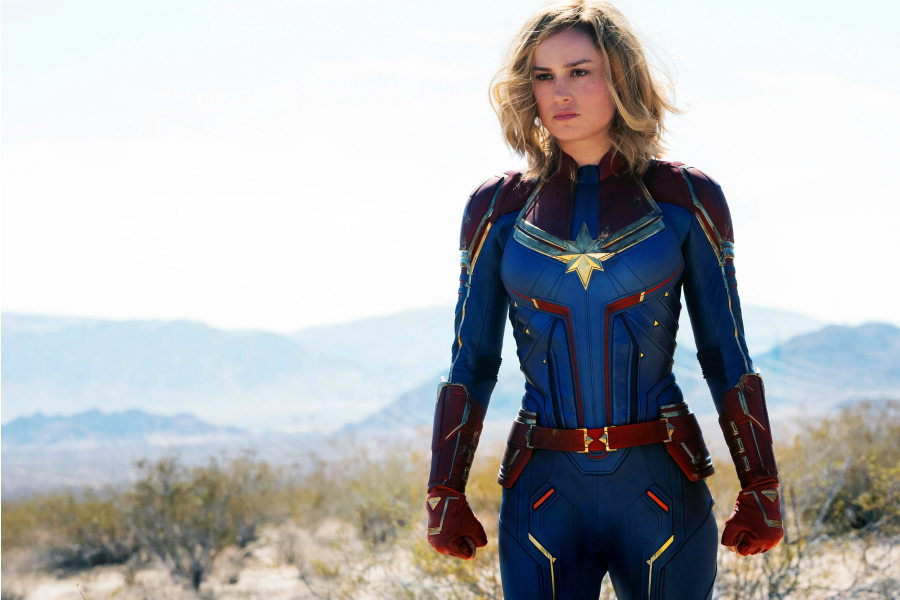 2019 is going to be another big year for movies, but it may be the biggest year ever for Disney. The Mouse House is expected to roll out one major title after the next, including new installments in four of their most popular and recognizable franchises spread across their four main movie houses: Avengers: Endgame (Marvel Studios), Toy Story 4 (Pixar), Frozen 2 (Disney Animation) and Star Wars Episode IX (LucasFilm).
If they stopped there at just those four titles, they'd be looking at a monster record-breaking year at the box office, but that's just the tip of the lightsaber -- Disney also plans to march out their first-ever female-lead superhero movie with Captain Marvel, in addition to live-action remakes of beloved animated classics Dumbo, Aladdin and The Lion King. All of that, plus the highly-anticipated adaptation of Artemis Fowl.
With the new year now upon us, Fandango spoke to the creators of a few of Disney's big 2019 movies to find out what they're most excited about bringing to movie theaters over the next 12 months. Check out their thoughts and a few exclusive images below.
See The Top Family Movies of 2019
See The Top Horror Movies of 2019
CAPTAIN MARVEL (March 8)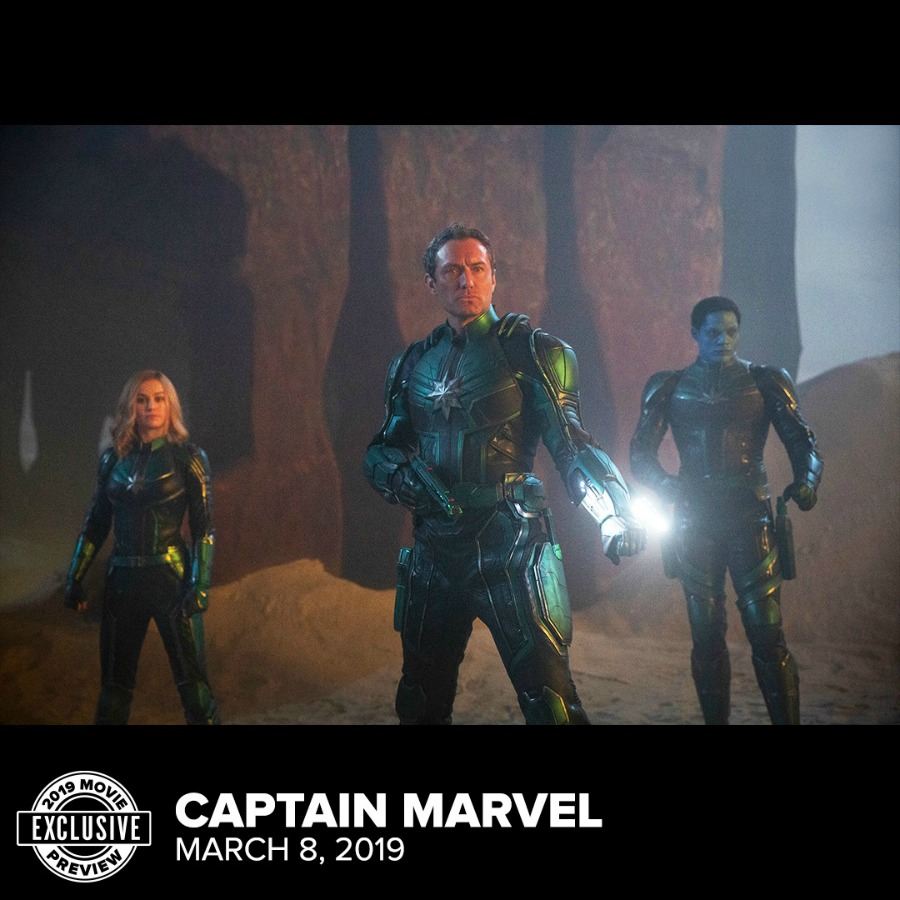 How do you top a year where you release two of the biggest and most successful supehero movies we've ever seen? For Marvel Studios, who dominated 2018 with Black Panther, Avengers: Infinity War and Ant-Man and the Wasp, they don't necessarily do it bigger -- they just keep doing it. And crushing it.
In 2019, the studio will have another three productions in theaters, with Avengers: Endgame being its biggest and Captain Marvel perhaps its most anticipated. In Captain Marvel (see an exclusive image above), Brie Larson stars as the comic hero who's part-Kree, part-human. Her '90s-set adventures in this film will lead directly to the events of the Avengers finale, in theaters the following month.
"Captain Marvel is the most powerful character in the Marvel Cinematic Universe, which means that her story demands a massive scale," executive producer Jonathan Schwartz told Fandango. "She's an incredible character with a story that's exciting, action-packed and emotional. And she's brought to life by an amazing actor in Brie Larson, who is about as close as you can get to a real-life superhero."
In addition to her impact on the future of the Marvel Cinematic Universe, Captain Marvel is also the studio's first female-lead title, answering a demand from fans years in the making. Not unlike last year's Black Panther, Captain Marvel is already inspiring messages of empowerment and excitement on a global scale. Brie Larson has embraced her new role in the MCU, connecting with fans in person and across social media, fueling anticipation for the year's first major superhero movie and setting the stage for the rest of Disney's historic 2019 slate.
DUMBO (March 29)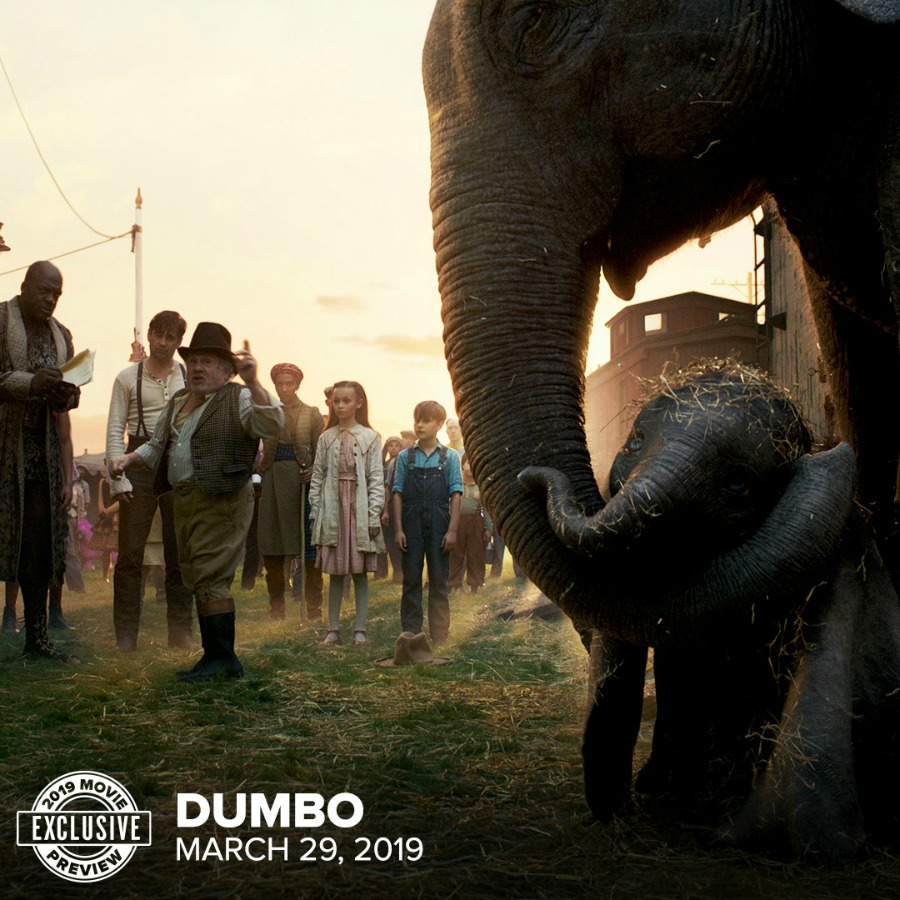 The first of three live-action reimaginings Disney is set to roll out in 2019, Dumbo is a straight-up classic. One of Disney's old-schoolers, predating both Aladdin and The Lion King, Dumbo is the lone character from Disney's Golden Age in theaters this year. The character - a young elephant that brings glory to a struggling circus when they discover the animal's big, adorable flying ears -- is being reimagined in live action by director Tim Burton. The Beetlejuice and Edward Scissorhands director is already responsible for adapting Alice in Wonderland in 2010, and it was really Alice that kicked off this wave of live-action reimaginings.
The 2019 Dumbo -- which stars Danny DeVito, Michael Keaton, Eva Green and Colin Farrell -- will go beyond its 1941 predecessor, according to producer Justin Springer. "I'm excited for audiences to see how we've held on to so much of what was beloved about the original film while really expanding the story, the characters and the world," he said. "Dumbo and Ms. Jumbo are still at the center of our story, but we've added a cast of human characters who have their own compelling stories about family and fitting in. The movie is every bit as heartfelt as the original, but it's also action-packed and full of joy and wonder."
While the ensemble cast is exciting and eclectic, Springer told us audiences are going to be floored when they see what Tim Burton has brought to the film, visually. "From the sets, to the costumes, to the state-of-the art visual effects and animation, Tim Burton brings his singular vision to this film," he said. "The result is a rich and colorful tableau that feels both classic and quintessentially Tim Burton. And it's no secret in this film you're going to see an elephant fly — that's something that should be seen on the biggest screen possible!"
AVENGERS: ENDGAME (April 26)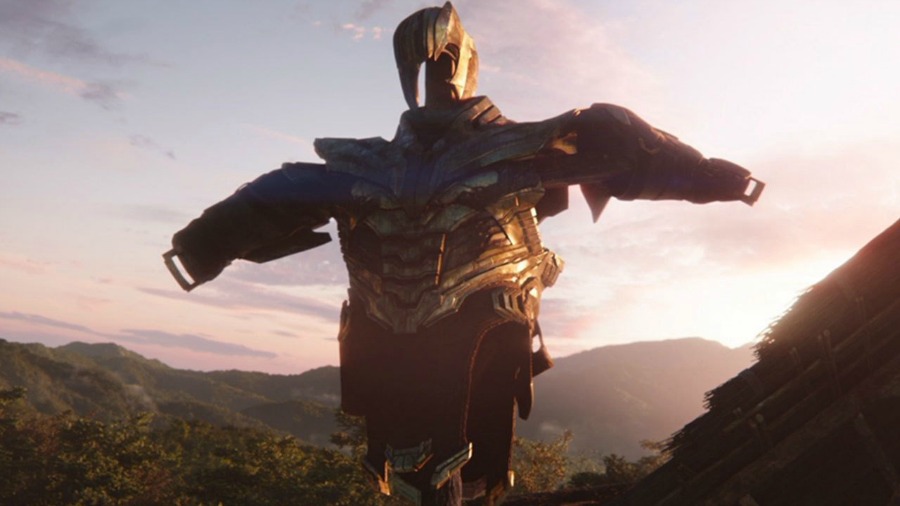 Has there even been a big-screen cliffhanger in recent memory that was as powerful, heartbreaking and meme-inducing as Thanos' snap at the end of Avengers: Infinity War? That ending was so intense, Disney set up a therapy tent at Comic-Con over the summer. Fans have been debating and discussing what comes next for months, and Endgame directors Joe and Anthony Russo aren't giving up many details... yet. "We're most excited for audiences to see the culmination of twenty-two movies and the first ten years of the Marvel Cinematic Universe," the Russos told Fandango.
Just how they'll properly put an end to 10 years of superhero storytelling is still very much a mystery; however, we do know characters that appeared to perish at the end of Infinity War are set to have new movies come out in the months that follow Endgame, including Spider-Man, whose Spider-Man: Far From Home hits theaters weeks later on July 5.
For now, the Russos want everyone to just be excited for the experience they're about to encounter in just a few months. "It was shot entirely in IMAX, and on a scale compatible with Avengers: Infinity War," they said. "We would encourage fans to experience this operatic conclusion in a theater together."
ALADDIN (May 24)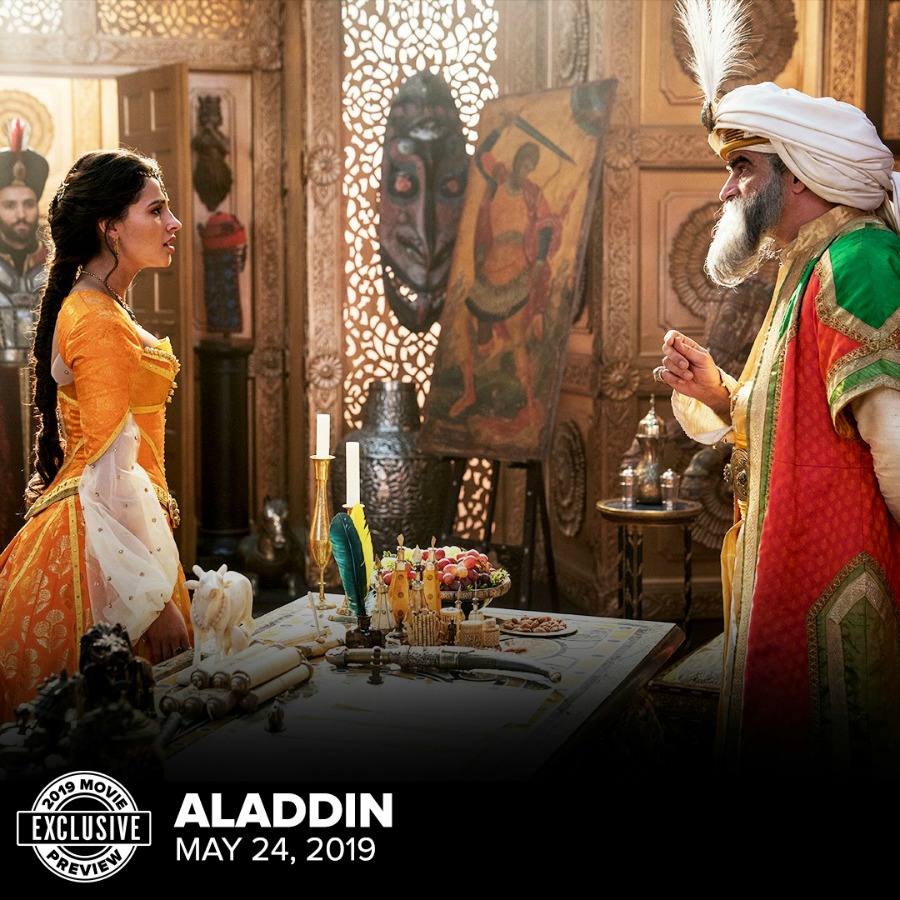 The second of Disney's trifecta of live-action 2019 reimaginings comes in a new version of Aladdin. The original animated classic first dazzled moviegoers back in 1992, producing iconic songs like "A Whole New World" and "Friend Like Me" to go with Alan Menken's memorable score. Menken is back again for the 2019 version, and this time his music will provide the heartbeat for a story featuring Will Smith as the genie and a duo of newcomers, Naomi Scott (pictured above) and Mena Massoud, as Jasmine and Aladdin, respectively.
The first teaser trailer for the film still leaves a lot to be discovered, including what's to be expected from Smith's live-action Genie. In the '92 version, the genie was famously voiced by Robin Williams. "First and foremost, I'm excited to have audiences see these beloved animated characters come to life in live action and to know that a new generation of fans will be introduced to the Aladdin story and its timeless themes," Aladdin producer Dan Lin told Fandango. "They'll see the fresh and ingenious take on the Genie character that Will Smith brings to our favorite blue genie, and they'll be introduced to our breakout stars who play Aladdin and Jasmine in the movie, Mena Massoud and Naomi Scott. I can't wait for audiences to see their chemistry and, frankly, to see all of our lead actors showing their amazing range as they act, sing and dance."
As to why you need to see Aladdin in theaters, Lin added, "Aladdin is a movie that is best seen on a big screen. The movie takes you to faraway places, with sweeping landscapes and the bright, colorful world of Agrabah. We want moviegoers to feel they're enveloped in the richness of the story, the characters and the music, and I'm especially excited for people to see the elaborate song and dance numbers. They will remind everyone of why they love the experience of seeing movies in a theater."
TOY STORY 4 (June 21)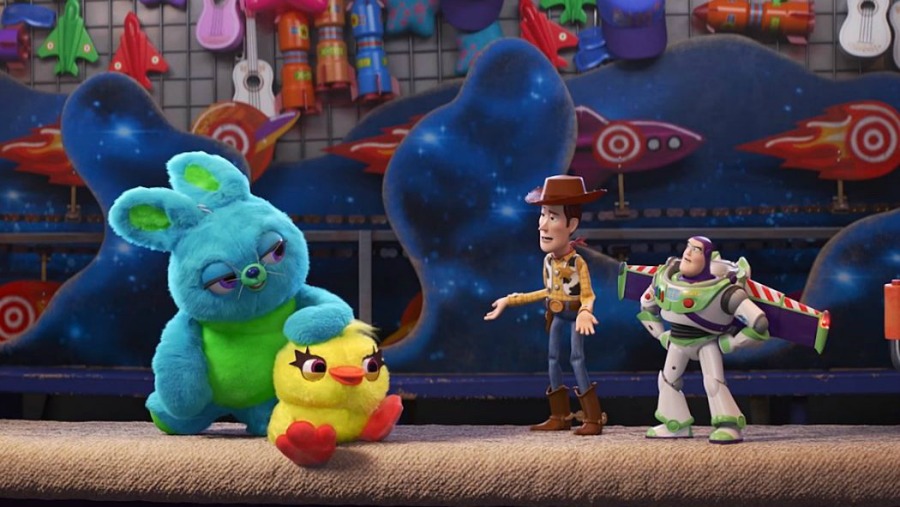 Pixar's longest-running series is back with a fourth installment that promises to be full of toys, both familiar and some fresh, and heart. A lot of heart. (Fine, you'll probably cry, but you and I both know that's a given.) So how do you follow a third installment that was nominated for Best Picture, won a couple of Oscars and has since gone on to become one the most revered animated films ever?
For director Josh Cooley, he started by expanding everything we've come to know about the Toy Story movies... literally.
"One of the ideas that got me excited to work on Toy Story 4 was that we were going to be expanding the world of Toy Story, Cooley told Fandango. "This would be the first time the toys would venture outside of the Tri-county area into the unknown. We decided to literally expand the world by changing the aspect ratio of the picture from the previous Toy Story films (1:85) to widescreen (2:39). The wider image really pushes the sense of scale and puts you in the big world right alongside Woody. The best way to experience the scale and to see the amazing detail in the film will be to watch Toy Story 4 on the big screen."
Tom Hanks (Woody) and Tim Allen (Buzz Lightyear) return alongside their usual cohorts, this time joined by newcomers like instant-internet-star, Forky (Tony Hale) and the Bunny and Ducky duo voiced by Jordan Peele and Keegan-Michael Key.
"I think one of the big reasons the Toy Story films are so entertaining is the characters," Cooley said. "Part of the excitement of seeing a new Toy Story film is seeing the characters you already know and love, and meeting what new toys Woody and the gang come across. It's fun to see the toys we know again, but I am VERY excited for the audience to meet the new toys we've created for this story. Creating new characters that fit in the world alongside the classic ones was some of the most fun I had working on the film."
ARTEMIS FOWL (August 9)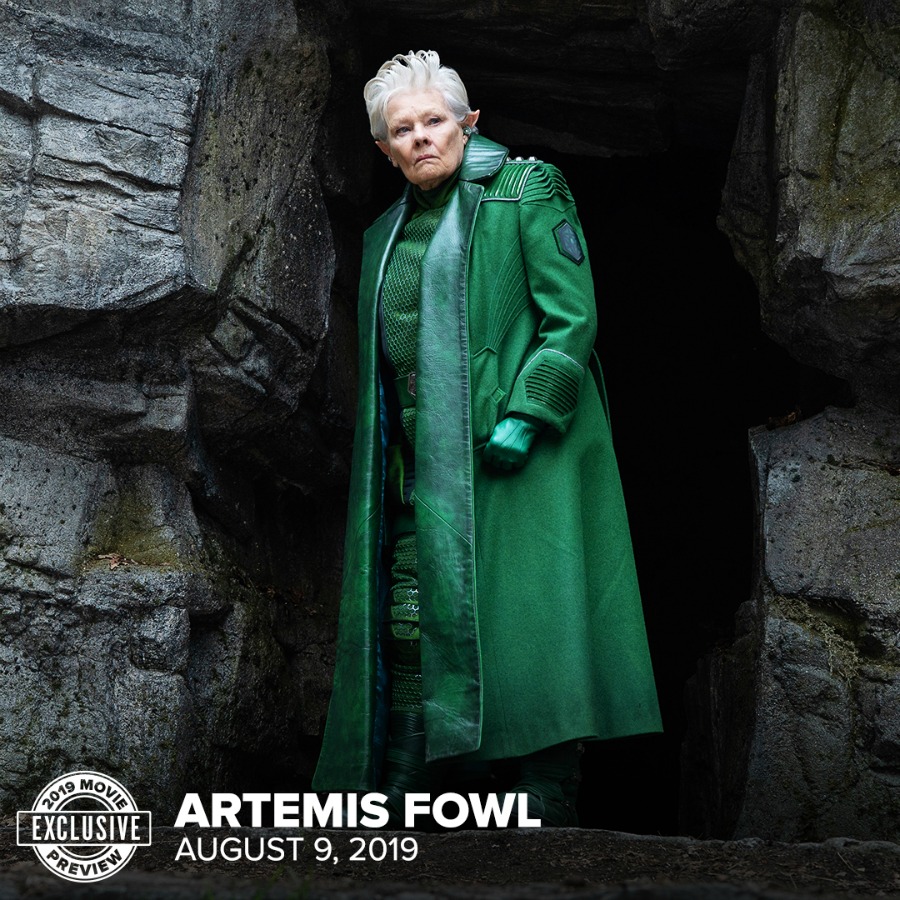 The lone fictional narrative film on Disney's slate this year that is not already part of an existing big-screen series or universe, Artemis Fowl is an adaptation of the popular Eoin Colfer adventure novel that is set against two worlds: one human and the other fairy. At its center is the unconventional friendship between 12-year-old criminal mastermind Artemis Fowl II (Ferdia Shaw) and a fairy named Holly Short (Lara McDonnell).
"Artemis Fowl is a family thriller on a grand scale," producer Judy Hofflund told Fandango. "[It's] an adventure about the human world above and the fairy world below, [and it] can best be witnessed in theatres on a big screen, popcorn bucket in hand."
Directed by Kenneth Branagh (Thor), Artemis Fowl boasts impressive visuals and imagination, and if successful it could signal the start of the next big Disney franchise. The novel Artemis Fowl is part of an eight-book series that critics have likened to Harry Potter, and if the hope is for Potter-like success, its future will come down to how magnetic its characters are, including Judi Dench's Commander Root (pictured above).
"I am personally most excited to introduce audiences to Artemis Fowl and Holly Short," Hofflund said. "The first is a boy and the second a fairy, and they partner together for good. [Their relationship] shows that people who look different can work together to solve problems and in the meantime experience an epic adventure."
DISNEY'S OTHER 2019 RELEASES:
Penguins (April 17)
The next in the studio's DisneyNature line of animal-centric documentaries, Penguins follows a penguin's quest for a mate and a family, and it arrives in theaters on Earth Day.
The Lion King (July 19)
The third live-action reimagination and likely the most successful box office-wise, this new version of The Lion King comes from director Jon Favreau, who wowed audiences with his live-action take on The Jungle Book back in 2016. Favreau is one of the leading, boundary-pushing filmmakers when it comes to visual effects (The Jungle Book won an Oscar for its visual effects), and we can expect an experience that's both entertaining and groundbreaking. Donald Glover, Seth Rogen, James Earl Jones and Beyonce are among its voice stars.
Frozen 2 (November 22)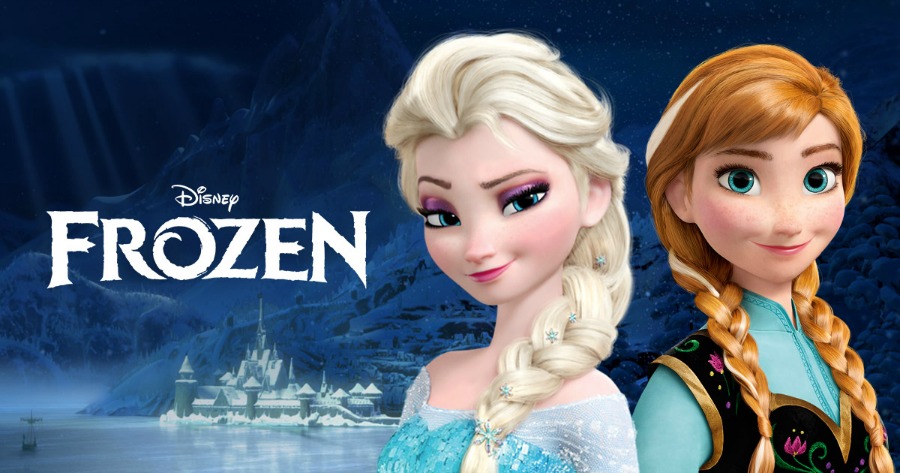 The first Frozen helped rejuvinate a sluggish Disney Animation and its timeless music helped spark a new era of films driven by unforgettable songs. Now Anna (Kristen Bell), Elsa (Idina Menzel), and Olaf (Josh Gad) are back for an all-new story that's still a mystery but will no doubt include a crop of new songs to obsess over. What will be the next "Let it Go"? We'll find out in November.
Star Wars Episode IX (December 20)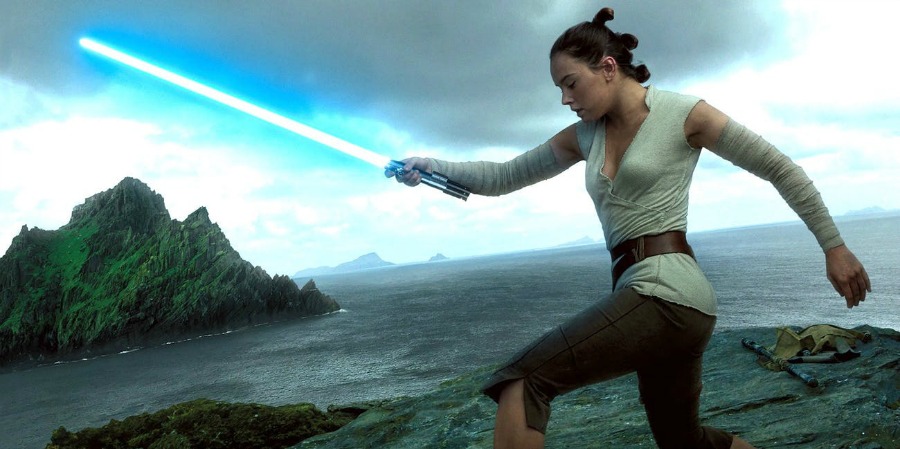 As if one massive finale isn't enough this year, Disney will follow-up that Avengers conclusion with a proper end to the nine-film Skywalker Saga that began decades ago with 1977's Star Wars. The Force Awakens director J.J. Abrams returns to conclude the newest trilogy, and while the story details are still a secret, we know the film will feature Mark Hamill's Luke Skywalker and Billy Dee Williams' Lando, and track the ongoing adventures of Resistance fighter Rey (Daisy Ridley) and the villainous leader of the First Order, Kylo Ren (Adam Driver).