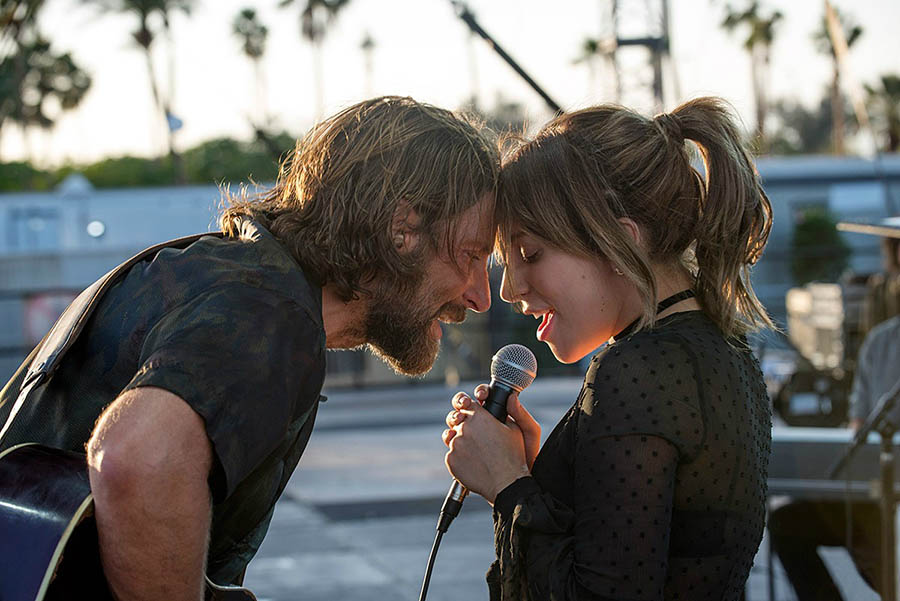 The first wave of big movies premiering at the Toronto, Venice and New York film festivals have been announced. Soon, we'll also hear about the full slates debuting at Telluride and the rest of the major fall cinematic showcases. Most of next year's Oscar and Golden Globe nominees are sure to be among these titles.
We'll have to wait to hear from critics and festivalgoers which ones are strong contenders when they do actually screen at these events, but for now, it's time to just put them on your radar. As the season approaches, we'll be tracking when and where and how you can see them for yourself.
VENICE FILM FESTIVAL (August 29 - September 8)
22 July (aka Norway)
United 93 director Paul Greengrass takes on another tragedy with this drama about the terrorist attacks in Norway on July 22, 2011. Release date: November 2.
American Dharma
The latest from documentary legend Errol Morris (The Thin Blue Line, The Fog of War) revolves around an interview with former Donald Trump strategist Steve Bannon. Release date: TBD
At Eternity's Gate
Willem Dafoe stars as Vincent Van Gogh with Oscar Isaac as Paul Gaugin and Rupert Friend as Theo Van Gogh in this biopic about the artist from filmmaker Julian Schnabel (Basquiat). Release date: TBD
The Ballad of Buster Scruggs
The Coen Brothers are back with another Western, this an anthology of stories featuring Tim Blake Nelson, Zoe Kazan, Brendan Gleeson, James Franco, Liam Neeson and Tom Waits. Release date: TBD — debuts on Netflix this fall.
Charlie Says
Mary Harron (American Psycho) directs this drama about the three women sentenced to death for their part in the Manson Family murders. Release date: TBD
Double Vies (a.k.a. Non-Fiction)
Juliette Binoche reunites with filmmaker Olivier Assayas (Clouds of Sils Maria, Personal Shopper) for a drama set in the Parisian publishing world. Release date: TBD
Dragged Across Concrete
S. Craig Zahler (Bone Tomahawk) directs this action thriller in which Mel Gibson and Vince Vaughn play cops suspended for using bad tactics who continue to work a case. Release date: TBD
Driven
Lee Pace stars as famed car manufacturer (and inadvertent movie time machine designer) John DeLorean in this intense biopic also starring Judy Greer, Jason Sudeikis and Corey Stoll. Release date: TBD
The Favourite
Olivia Colman stars as Queen Anne opposite Emma Stone and Rachel Weisz in the latest from filmmaker Yorgos Lanthimos (The Lobster). Release date: November 23.
First Man
Oscar-winning director Damien Chazelle follows up La La Land with a biopic about astronaut Neil Armstrong (Ryan Gosling). Release date: October 12.
Monrovia, Indiana
The latest from documentary master Frederick Wiseman (Ex Libris, Titicut Follies) showcases the titular small Indiana town. Release date: TBD
The Mountain
Jeff Goldblum stars as a fictionalized version of Dr. Wallace Fiennes, the pioneer of the lobotomy, opposite Tye Sheridan in the latest from Rick Alverson (The Comedy). Release date: TBD
The Nightingale
Jennifer Kent follows up The Babadook with this drama about a woman seeking revenge against a British officer in 1825 Tasmania. Release date: TBD
The Other Side of the Wind
The final movie by Orson Welles (Citizen Kane), about a Hollywood director attempting a comeback, has finally been finished after being started more than 40 years ago. Release date: TBD - debuts on Netflix this fall.
Peterloo
The latest from filmmaker Mike Leigh (Happy-Go-Lucky, Secrets & Lies) depicts the 1819 Peterloo Massacre involving British soldiers and a peaceful rally in Manchester, England. Release date: November 9.
Roma
Alfonso Cuaron finally follows up Gravity with a return to his roots and a 1970s-set drama about a middle-class family in Mexico City. Release date: TBD - debuts on Netflix this fall.
The Sisters Brothers
Joaquin Phoenix, Jake Gyllenhaal and John C. Reilly are the titular siblings in this partly comedic Western from filmmaker Jacques Audiard (A Prophet). Release date: September 21.
A Star is Born
Bradley Cooper makes his feature directorial debut while starring opposite Lady Gaga in the latest musical telling of a story of the rise of a singer and actress. Release date: October 5.
Suspiria
From Luca Guadagnino (Call Me By Your Name) comes a remake of the Dario Argento horror classic of the same name, this version starring Dakota Johnson, Tilda Swinton and Chloe Grace Moretz. Release date: November 2
Ying (aka Shadow)
The latest from filmmaker Zhang Yimou (Hero, The Great Wall) is about an ancient Chinese king who attempts to reclaim his homeland. Release date: TBD
Vox Lux
Natalie Portman stars as a pop singer with unexpected fame in this musical drama also featuring Jude Law and Jennifer Ehle. Release date: TBD
TORONTO FILM FESTIVAL (September 6 - 16)
American Woman
Jake Scott finally follows up his 2010 drama Welcome to the Rileys with this movie about a woman who looks after her grandson when the boy's mother goes missing. Release date: TBD
Beautiful Boy
Recent Oscar nominee Timothée Chalamet plays a recovering meth addict while Steve Carell goes dramatic as his father in this adaptation of two memoirs of the same events from different perspectives. Release date: October 12.
Ben is Back
Julia Roberts is the mother of a troubled young man (Lucas Hedges) in a Christmas Eve-set family drama by Dan in Real Life writer/director Peter Hedges (father of Lucas). Release date: December 7
Boy Erased
Joel Edgerton co-wrote, directed and stars in this drama about a teenage boy (Lucas Hedges) forced into gay conversion therapy. Russell Crowe and Nicole Kidman play the kid's parents. Release date: November 2
The Front Runner
Hugh Jackman stars as charismatic politician Gary Hart, whose rise and fall is dramatized in director Jason Reitman's thrilling drama; J.K. Simmons, Vera Farmiga and Alfred Molina also star. Release date: November 7
Giant Little Ones
Kyle McLachlan and Maria Bello are the adult stars of this teen drama. Release date: TBD
Gloria Bell
Filmmaker Sebastián Lelio follows-up his back to back breakout features A Fantastic Woman and Disobedience with a remake of his own 2013 feature Gloria. This version stars Julianne Moore as a free-spirited woman looking for love in L.A.'s dance clubs. The movie also stars John Turturro, Michael Cera and Sean Astin. Release date: TBD
Green Book
Viggo Mortensen plays the driver of an African-American pianist (recent Oscar winner Mahershala Ali) on tour through the American South in the 1960s. The drama is directed by Peter Farrelly, one of the Farrelly brothers famed for comedies such as Dumb and Dumber and There's Something About Mary. Release date: TBD
The Hate U Give
Based on the bestselling YA novel, this coming-of-age drama follows a young girl (Amandla Sternberg) who becomes an activist after witnessing her best friend shot and killed by a police officer. Release date: October 19.
High Life
Acclaimed French filmmaker Claire Denis (Beau Travail) ventures into sci-fi territory with this movie about a father and daughter's survival in deep space. Release date: TBD
Hold the Dark
Jeffrey Wright stars as a tracker hired by a couple (Alexander Skarsgard and Riley Keough) to locate their missing boy in the Alaskan wilderness in the latest thriller from Green Room and Blue Ruin director Jeremy Saulnier. Release date: September 28 on Netflix
Hotel Mumbai
The true story of the 2008 attacks in Mumbai is dramatized in a movie starring Armie Hammer, Jason Isaacs and Dev Patel. Release date: TBD
The Hummingbird Project
Jesse Eisenberg, Alexander Skarsgard and Salma Hayek star in a drama involving a fiber-optic cable deal from filmmaker Kim Nguyen (War Witch). Release date: TBD
If Beale Street Could Talk
Moonlight director Barry Jenkins follows up his Best Picture win with this James Baldwin adaptation about a man wrongfully accused of a crime. The drama stars Kiki Layne, Stephan James, Regina King, Diego Luna, Pedro Pascal and Dave Franco. Release date: November 30.
Jeremiah Terminator Leroy
The incredible story of "JT Leroy," which shook the publishing world in the early 2000s, is depicted in this biopic starring Kristen Stewart, Diane Kruger, Jim Sturges and Laura Dern, who portrays the real author Laura Albert. Release date: TBD
Kursk
Colin Firth, Lea Seydoux, Matthias Schoenaerts and Max von Sydow star in a drama about a real submarine disaster in Russia in 2000. Release date: TBD
The Land of Steady Habits
The latest from Nicole Holofcener (Friends With Money) stars Ben Mendelsohn as a recently retired man who leaves his wife and embarks on a life of freedom. Release date: TBD
The Lie
When their teenage daughter (Joey King) makes a lethal mistake, a couple (Peter Sarsgaard and Mireille Enos) must decide how far they'll go to protect their child. Release date: TBD
Life Itself
This star-studded multi-generational drama tracks a couple from college through parenthood and features Oscar Isaac, Olivia Wilde, Olivia Cooke, Annette Bening, Antonio Banderas and Mandy Patinkin among its ensemble cast. Release date: September 21.
Maya
The latest from acclaimed filmmaker Mia Hansen-Love (Goodbye First Love) is about a reporter taken hostage in Syria. Release date: TBD
Mid90s
Jonah Hill's semi-autobiographical feature directorial debut follows the coming of age of a 13-year-old skater (Sunny Suljic) in 1990s Los Angeles. Katherine Waterston and Lucas Hedges co-star as his mother and older brother, respectively. Release date: October 19.
A Million Little Pieces
Fifty Shades of Grey director Sam Taylor-Johnson is back with another adaptation of a famous book, this time James Frey's infamous "memoir." Aaron Taylor-Johnson co-wrote the script and stars alongside Charlie Hunnam. Release date: TBD
Outlaw King
Chris Pine stars as Scottish hero Robert the Bruce in this historical drama from Hell or High Water director David Mackenzie. Florence Pugh and Aaron Taylor-Johnson also star. Release date: TBD
Red Joan
Dame Judi Dench stars in this topical drama directed by Sir Trevor Nunn (Twelfth Night) about the KGB's oldest serving British spy, a fictionalization of the real-life Melita Norwood. Release date: TBD
Skin
Jamie Bell stars in this true story about a boy raised by racist skinheads who decides to reform his life. Patti Cake$ breakout Danielle Macdonald co-stars in the drama. Release date: TBD
Teen Spirit
Actor Max Minghella makes his directorial debut with this musical drama about a shy teenager who enters an international singing competition. Release date: TBD
Tell It to the Bees
Oscar-winning actress Anna Paquin stars in this adaptation of the Fiona Shaw novel about a romance between a doctor and his patient's mother in 1950s England. Release date: TBD
Viper Club
Susan Sarandon stars as a mother trying to save her journalist son from a terrorist group in this international drama from Maryam Keshavarz (Circumstance). Release date: TBD
Vita and Virginia
Gemma Arterton portrays socialite/author Vita Sackville-West and Elizabeth Debicki plays Virginia Woolf in this biopic focused on the women's love affair. Release date: TBD
The Wedding Guest
The latest from Michael Winterbottom (A Mighty Heart) follows Dev Patel as a mysterious man traveling across India and Pakistan. Release date: TBD
Where Hands Touch
Amandla Sternberg, Abbie Cornish and Christopher Eccleston star in the latest from Amma Asante (Belle), which is about a mixed race girl in Nazi Germany. Release date: TBD
White Boy Rick
The teenage son (Richie Merritt) of a blue-collar worker (Matthew McConaughey) in 1980s Detroit becomes an undercover police informant and later a drug dealer. Based on a true story. Release date: September 14
Widows
From director Steve McQueen (12 Years a Slave) and co-writer Gillian Flynn (Gone Girl) comes a remake of a 1980s British miniseries about widows finishing a heist their husbands all died attempting. The title characters are played by Viola Davis, Michelle Rodriguez, Elizabeth Debicki and Cynthia Erivo, and the cast also includes Colin Farrell, Liam Neeson, Carrie Coon, Robert Duvall, Daniel Kaluuya, Jon Bernthal, Andre Holland and Jacki Weaver. Release date: November 16.
Wild Rose
Jessie Buckley plays a Scottish mother with dreams of becoming a country singer in Nashville. Julie Walters and Sophie Okonedo co-star. Release date: TBD
Also playing: Can You Ever Forgive Me?, Cold War, Colette, Everybody Knows, First Man, Galveston, The Kindergarten Teacher, Olivier Assayas' Non-Fiction, David Lowery's The Old Man & the Gun, The Public, Alfonso Cuaron's Roma, A Star is Born, Zhang Yimou's Shadow, Shoplifters, The Sisters Brothers, and Paul Dano's Wildlife.
NEW YORK FILM FESTIVAL (September 28 - October 14)
Her Smell
Alex Ross Perry (who recently co-wrote Christopher Robin) reunites with regular star Elisabeth Moss (Listen Up Philip, Queen of the Earth), who plays a self-destructive punk rock singer struggling with sobriety. Cara Delevinge and Dan Steven co-star in the drama. Release date: TBD
Also playing: At Eternity's Gate, The Ballad of Buster Scruggs, If Beale Street Could Talk, The Favourite, Roma and Wildlife.