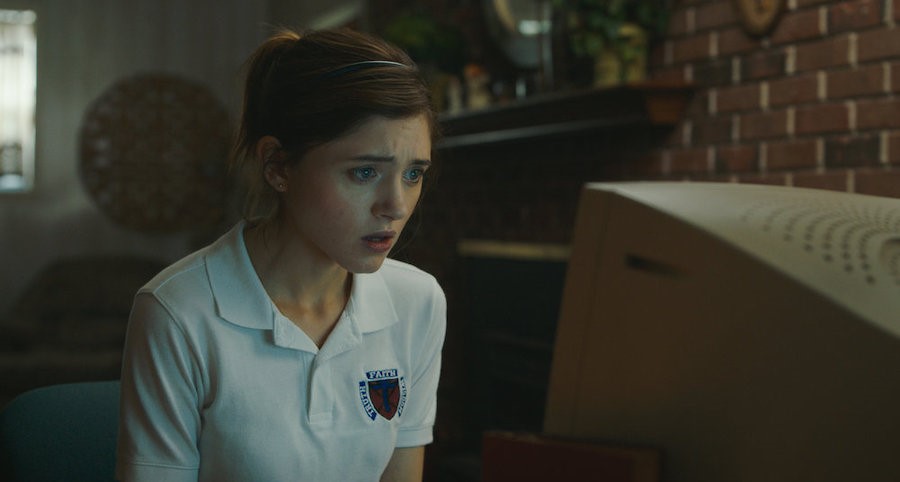 Want to know what's coming soon to digital and what to watch right now on FandangoNOW? Here is your weekly guide to the latest releases:
What are the latest new releases to watch right now?
Yes, God, Yes stars Natalia Dyer (Stranger Things) as a Catholic schoolgirl discovering the many temptations of the internet in the early 2000s. The acclaimed coming-of-age dramedy, now available to rent or buy digitally, marks the directorial debut of screenwriter Karen Maine (Obvious Child).
Following its successful Home Premiere release, You Should Have Left is also now available to buy or rent. The thriller, which involves a sinister force haunting a vacation home, reunites writer-director David Koepp with his Stir of Echoes star, Kevin Bacon, and also features Amanda Seyfried.
Deep Blue Sea 3 is the second sequel to the 1999 cult classic about sharks with enhanced intelligence and is available digitally only for purchase at this time. The new installment stars Tania Raymonde (Lost) as an environmentalist whose peaceful conservatory is attacked by killer bull sharks.
What movies are great to pair with those new releases?
I obviously recommend watching Obvious Child alongside Yes, God, Yes, and Stir of Echoes makes for a good Koepp/Bacon double feature with You Should Have Left. Your best deal, though, is to pick up the entire Deep Blue Sea trilogy, now packaged as a three-film collection available to buy for less than $25.
Are there any other big movies coming out this week?
The Fight, which won a special jury award at this year's Sundance Film Festival, arrives on digital this Friday, July 30. The acclaimed documentary, from the directors behind Weiner, follows recent legal battles between the American Civil Liberties Union and the U.S. government.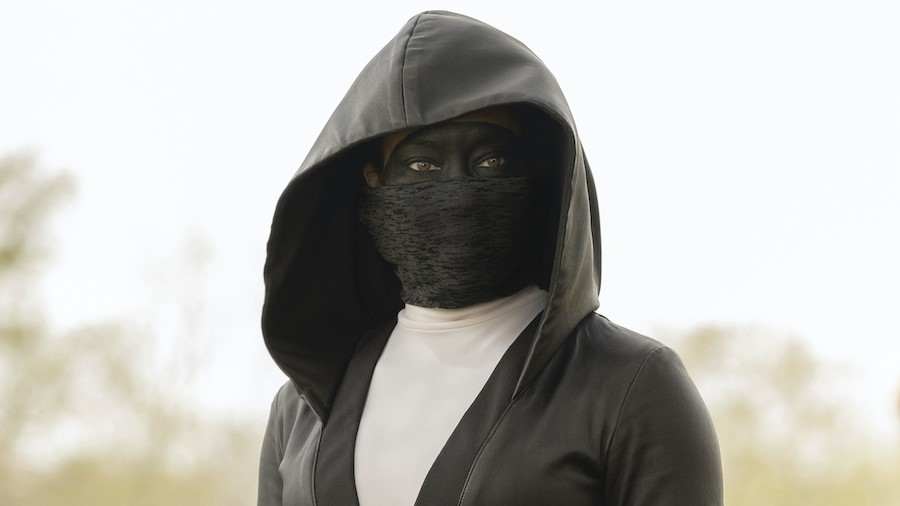 Which of this year's Emmy nominees are available to buy?
Nominees for the 72nd Primetime Emmy Awards were announced this week, and many of them are available to purchase digitally. Outstanding Drama Series contenders include Better Call Saul, The Handmaid's Tale and Succession while the Comedy Series category includes Curb Your Enthusiasm, The Good Place, Insecure, Schitt's Creek and What We Do in the Shadows.
Outstanding Limited Series nominees include Little Fires Everywhere, Mrs. America and the comic book adaptation Watchmen. The Outstanding Television Movie nominees include Bad Education while the Outstanding Documentary or Nonfiction Special category includes Laurel Canyon: A Place in Time.
Other titles that received Emmy nominations include the popular dramas This Is Us, Euphoria, I Know This Much is True, Pose and Big Little Lies, the acclaimed comedies Ramy and Black-ish, the historical satire The Great, the documentaries Apollo 11 and The Cave, the competition reality series RuPaul's Drag Race and Top Chef and the sci-fi series Westworld and Devs.
Can you recommend some great binge bundles to rent?
Meet Marvel's iconic vampire hunter, as portrayed by Wesley Snipes, in the Blade trilogy. The 1998 original, the Guillermo del Toro-helmed Blade II, and Blade: Trinity, which co-stars Ryan Reynolds and Jessica Biel, are all three available in a binge bundle to rent for under $9.
Are we celebrating any big anniversaries this week?
Both Waterworld and The Net celebrate their 25th anniversaries this week, while Weird Science, Pee-wee's Big Adventure, the original Fright Night and the underrated Sesame Street movie Follow That Bird all turn 35. Meanwhile, the beloved teen superhero movie Sky High turns 15.
As for anniversaries of older classics, the time-travel movie The Final Countdown turns 40, Alfred Hitchcock's To Catch a Thief turns 65, and both Jean Renoir's farmer-focused film The Southerner and the original version of the New England-set holiday favorite Christmas in Connecticut turn 75.
Which must-see movies are coming soon to FandangoNOW?
Just announced, Bill & Ted Face the Music, the long-awaited second sequel to Bill & Ted's Excellent Adventure, is arriving on digital on September 1. Also coming soon is the sci-fi comedy Max Reload and the Nether Blasters starring fandom favorites Wil Wheaton, Greg Grunberg and filmmaker Kevin Smith.
What are the 10 most popular new movies on FandangoNOW?

1. Trolls World Tour
2. The Outpost
3. Scoob!
4. The King of Staten Island
5. The Invisible Man
6. Ghosts of War
7. A Nice Girl Like You
8. The High Note
9. Force of Nature
10. Bad Boys for Life