Want to know what's coming soon to digital and what to watch right now on FandangoNOW? Here is your weekly guide to the latest releases:
What are the latest new releases to watch right now?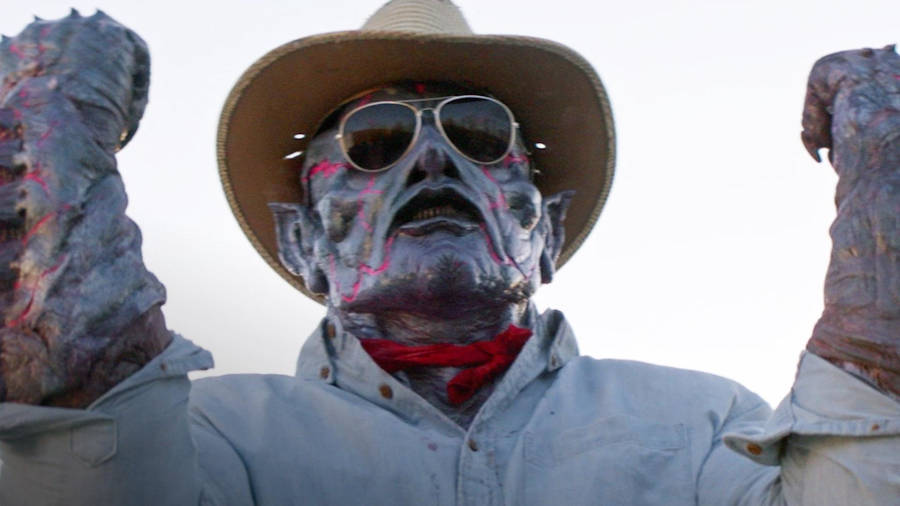 Kids befriending scary monsters is the theme this week with the digital release of both PG: Psycho Goreman and Come Play. The former is a hilarious take on ET crossed with Terminator 2 with Troma-esque gore and is about a pair of siblings who uncover a deadly alien that they can control. Come Play is more of a straight-horror film about an autistic boy in need of a friend who uncovers a deadly creature through his tablet computer.
I also recommend Freaky, which is now available to purchase. This very entertaining body-swap slasher horror-comedy is directed by Christopher Landon (Happy Death Day) and offers a fresh and funny and culturally forward genre mashup. Vince Vaughn stars as a massive serial killer who switches consciousness with a socially outcast teenage girl (Blockers' Kathryn Newton) and begins murdering her high school classmates and teachers.
What movies are great to pair with those new releases?
Honestly, PG: Psycho Goreman and Come Play make a good double feature on their own together, even though they're very different in tone. But that reminds me of the even better classic double feature pairing of ET The Extra-Terrestrial and Poltergeist, two genre masterpieces from 1982, one about a boy befriending a lovable alien and the other about a haunted house, that were directed and/or produced by Steven Spielberg at the same time.
The obvious choice for a Freaky pairing is Freaky Friday, whether it's the original starring a young Jodie Foster or the Lindsay Lohan remake. Considering the homicidal horror angle, I'd also add John Woo's Face/Off, which is essentially a body-swap action movie, starring John Travolta and Nicolas Cage. For something more recent and similar in tone but doesn't involve the same concept, I highly recommend the 2020 teen horror comedy Spontaneous.
Are there any other big movies coming out this week?
While not exactly a big movie, Haymaker is one to watch later in the week when it releases digitally on Friday, January 29th. The romantic drama is set in the world of Muay Thai boxing and pairs an ex-fighter (writer/director/star Nick Sasso) and a transgender singer (Nomi Ruiz). Kill Bill stunt-person Zoë Bell co-stars. And while not a movie, last year's best true-crime limited series, I'll Be Gone in the Dark, also arrives on digital on Friday.
What are some great Sundance movies to rent this week?
The 2021 Sundance Film Festival begins this week, so I'd like to highlight some essentials from the festival's past for those of you who can't take part in the real deal. Like last year's Sundance sensation turned major award-winner Never Rarely Sometimes Always. And, going back a few decades, one of my favorite movies of all time, which people forget was at Sundance in its early years (when still called the U.S. Film Festival), is Heathers — and that's another great movie to pair with Freaky, by the way.
From the same year as Heathers, there's the movie that put Sundance and indie cinema on the map: Steven Soderbergh's Sex, Lies and Videotape. Through the next decade, the festival made stars out of directors like Quentin Tarantino with Reservoir Dogs, Kevin Smith with Clerks, Wes Anderson with Bottle Rocket, Paul Thomas Anderson with Hard Eight, the Wachowskis with Bound and Robert Rodriguez with El Mariachi. Other significant '90s Sundance classics include Big Night, Smoke Signals, Boys Don't Cry, Sling Blade and The Blair Witch Project.
After the turn of the century, documentaries became a big deal, and Sundance's selections include one of my all-time favorites, the Oscar-winner Man on Wire. Also from the first decade of the 2000s emerged Gina Prince-Bythewood with Love & Basketball, Rian Johnson with Brick, Paul Greengrass with Bloody Sunday and Niki Caro with Whale Rider. Other big movies of that era and forward include Napoleon Dynamite, Moon, Winter's Bone, Pariah, Little Miss Sunshine and Werner Herzog's Grizzly Man.
Can you recommend some great binge bundles to rent or buy?
Now that Freaky is available to buy, you can pick up a three-movie collection of Christopher Landon essentials, including Freaky, Happy Death Day and its sequel, Happy Death Day 2 U. You can also continue your binge of Sundance sensations by renting or buying Ari Aster's midnight program breakout Hereditary bundled in a two-pack with his follow-up, Midsommar. Same goes for Stacy Peralta's Sundance documentary Dogtown and Z-Boys, available in a two-pack with its remake, Lords of Dogtown.
Are we celebrating any big movie anniversaries this week?
The underrated Lili Tomlin-led fantasy comedy The Incredible Shrinking Woman turns 40 this week. Other classics with anniversaries include the John Wayne World War II movie Operation Pacific, which turns 70, the Barbara Stanwyck drama My Reputation, which turns 75, Alfred Hitchcock's Mr. & Mrs. Smith and Fritz Lang's Western Union, which both turn 80, the Bette Davis and Humphrey Bogart drama The Petrified Forest, which turns 85, and the Best Picture-winning Western Cimarron, which turns 90.
More recent movies with anniversaries this week include The Silence of the Lambs, which premiered 30 years ago, Pretty in Pink, which premiered 35 years ago, Down and Out in Beverly Hills, which also turns 35, Ang Lee's Sense and Sensibility, which opened wide 25 years ago, the Jennifer Lopez and Matthew McConaughey rom-com The Wedding Planner, which turns 20, and J.C. Chandor's financial industry drama Margin Call, which premiered at Sundance 10 years ago.
Which must-see movies are coming soon to FandangoNOW?
One of this year's most-anticipated Sundance selections, A Glitch in the Matrix, will be available digitally next Friday, February 5th. Directed by Rodney Ascher (Room 237), the documentary explores the possibility that we are all just living in a computer simulation, a la The Matrix. Later in the month, on February 26th, you'll be able to check out last year's big Sundance winner, Minari. Lee Isaac Chung's semi-autobiographical drama follows a Korean family in the 1980s as they move to a farm in Arkansas.
What are the 10 most popular new movies on FandangoNOW?

1. News of the World
2. The Croods: A New Age
3. Promising Young Woman
4. Fatale
5. Let Him Go
6. Our Friend
7. American Skin
8. Greenland
9. Tenet
10. The War with Grandpa