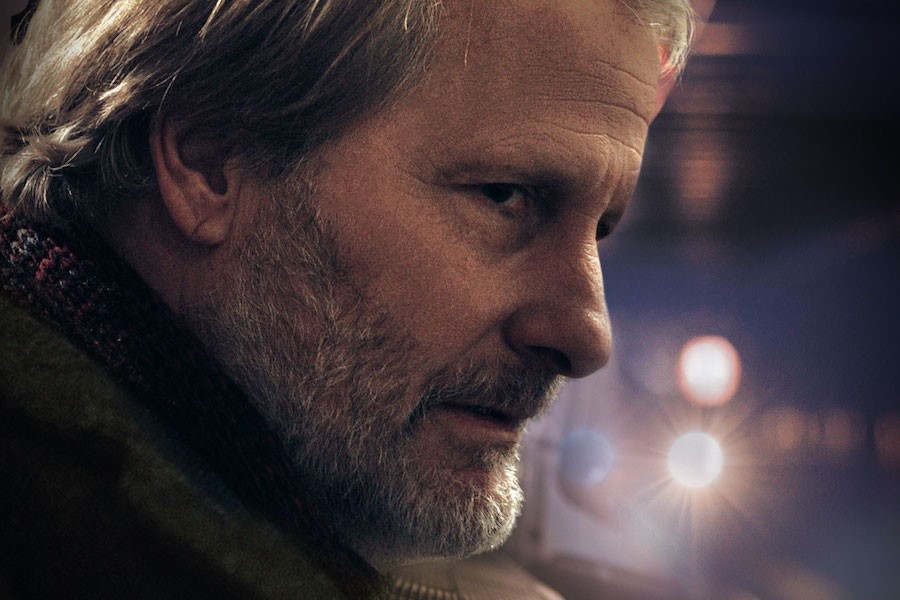 Want to know what's coming soon to digital and what to watch right now on FandangoNOW? Here is your weekly guide to the latest releases:
What are the latest new releases to watch right now?
Jeff Daniels wrote and stars in Guest Artist, a new drama about a cynical, Pulitzer Prize-winning playwright and the enthusiastic young novice (played by Thomas Macias) who helps to reignite his passion for the work. The movie debuted digitally this week and is available to rent or buy on FandangoNOW.
Also available digitally for either purchase or rental is The Room, a new horror/fantasy film starring Olga Kurylenko and Kevin Janssens as a couple whose new home has a room that grants them unlimited wishes. That always goes perfectly well for people in these kinds of movies, right?
What movies are great to pair with those new releases?
Another great movie starring Jeff Daniels as a post-prime writer is Noah Baumbach's The Squid and the Whale. That movie is focused more on his character's son, played by Jesse Eisenberg, but it still pairs well with Guest Artist. Finding Forrester, starring Sean Connery, would also be a good choice for a double feature.
If you like The Room, you might also like the wish-based horror movie Wish Upon, but another new movie would make an even better pairing: Vivarium is a surreal sci-fi thriller starring Imogen Poots and (again) Jesse Eisenberg as a couple who similarly wind up with a new home and child they can't escape from.
What movies are newly available as rentals?
Following its popular release as a Home Premiere rental and then digital purchase, Nisha Ganatra's The High Note is now available to rent digitally. The comedy stars Tracee Ellis Ross (of TV's Black-ish) as a famous singer and Dakota Johnson as her personal assistant who dreams of making it as a record producer.
What are some great comic book movies to rent?
With Comic-Con being held online this week, now is a great time to watch some comic book movies digitally. In order to narrow things down, I recommend non-superhero examples, from the indie staples like Ghost World and American Splendor to the genre-fan favorites Sin City, Men in Black and Red.
The fun thing about non-superhero comic book movies is that there are so many that people don't know are based on comics, such as Road to Perdition, Atomic Blonde and A History of Violence. And there are the movies that not enough people know about in general, like Persepolis and The Diary of a Teenage Girl.
Can you recommend some great binge bundles to rent?
While we're on the subject of fandom-heavy films, FandangoNOW has plenty of franchises available bundled in their entirety and discounted together. Rent the Lord of the Rings Trilogy three-film collection, the Hobbit Trilogy three-film collection, and the Matrix Trilogy (for now) three-pack each for under $9.
Are we celebrating any big anniversaries this week?
Two classic comedies starring Chevy Chase have anniversaries this week: Caddyshack turns 40 while the sequel National Lampoon's European Vacation turns 35. Disney's animated feature The Black Cauldron also turns 35, the action movie Navy SEALs turns 30, and the thriller What Lies Beneath turns 20.
Going back further, the Shirley Temple film Curly Top turns 85, the film noir They Drive by Night and the 1940 version of Pride and Prejudice both turn 80, the James Stewart Western Broken Arrow turns 70, and the iconic thriller The Night of the Hunter and the Bette Davis as Elizabeth I biopic The Virgin Queen both turn 65.
Which must-see movies are coming soon to FandangoNOW?
For sports fans, the latest hockey documentary from Red Army director Gabe Polsky follows the wild story of what happened next for Russian hockey players after the fall of the Soviet Union in the early 1990s. The film is titled Red Penguins and it makes its way to a digital release on August 4.
What are the 10 most popular new movies on FandangoNOW?

1. Trolls World Tour
2. The Outpost
3. The King of Staten Island
4. You Should Have Left
5. Force of Nature
6. Scoob!
7. Archive
8. The Invisible Man
9. Bad Boys for Life
10. Sonic the Hedgehog