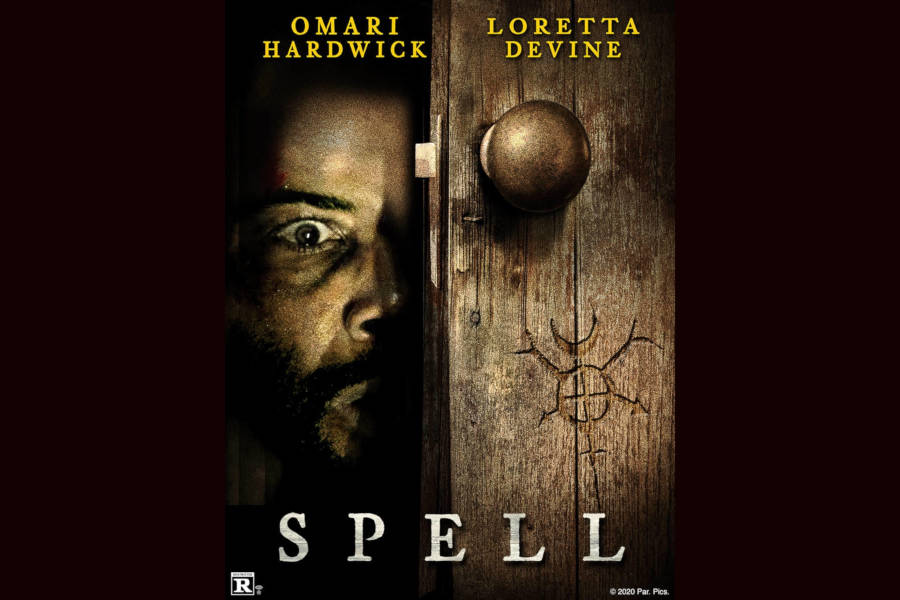 Raised in a gorgeous, rural region of the country, Marquis T. Woods (Omari Hardwick) has established himself in New York City when he learns of the death of his father, prompting him to return home in the new thriller Spell. The trip does not go well, however, and Marquis soon finds himself stranded in an isolated cabin with Eloise (Loretta Divine), a woman who practices dark magic and starts to make him feel very, very uncomfortable.
In our exclusive clip, the injured Marquis has awakened in Eloise's cabin, only to learn that no telephone is available for him to call for help. Instead, Eloise brings out something that she describes as her "latest and greatest" instrument for healing, which is sure to make Marquis even more unsettled as he considers the full implications of his surroundings.
Watch the chilling clip below. Spell is now available to watch in select theaters nationwide and on FandangoNOW everywhere.