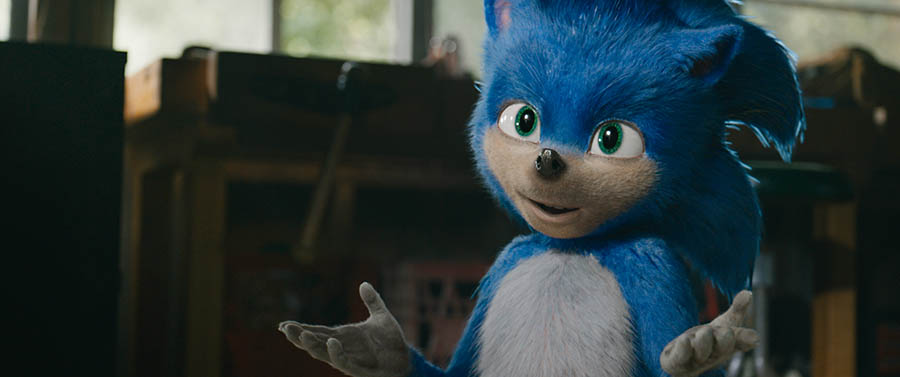 First released in 1991 for the Sega Genesis game system, Sonic the Hedgehog followed a blue hedgehog as he sought to defeat a villainous scientist named Doctor Ivo Robotnik. The game was well received by critics and the public, inspiring ports to other platforms and many sequels, becoming one of the most popular game franchises in history. Sonic the Hedgehog also appears briefly in a speaking role in Wreck-It Ralph and as a character avatar in Ready Player One.
A feature-length film version has been under development since 2014. The first trailer has now been released, which you can watch below. It showcases James Marsden in hero mode and Jim Carrey as a slippery character whose motives are not entirely clear. Read onward for everything we know about the adventure, then watch the trailer.
Who stars?
James Marsden and Jim Carrey appear headed to a faceoff over the fate of the speedy blue creature known as Sonic; Marsden plays Sonic's new best friend, while Carrey stars as a wacky villain, Dr. Robotnik. Tika Sumpter also stars, as an apparent ally; though how exactly she fits into this story has not yet been revealed. Ben Schwartz stars as the voice of Sonic.
What's the story?
"Sonic the Hedgehogis a live-action adventure comedy based on the global blockbuster videogame franchise from Sega that centers on the infamously brash bright blue hedgehog," says the official synopsis. "The film follows the (mis)adventures of Sonic as he navigates the complexities of life on Earth with his newfound – human – best friend Tom Wachowski (James Marsden). Sonic and Tom join forces to try and stop the villainous Dr. Robotnik (Jim Carrey) from capturing Sonic and using his immense powers for world domination."
Who directed?
Jeff Fowler. He has been working alongside Tim Miller (Deadpool) for years at Blur Studios; they cowrote (and Fowler directed) the animated short Gopher Broke in 2004, which was nominated for an Academy Award. Miller came on board to lead the development of the project in October 2016 and is now serving as an executive producer.
When can we see it?
Paramount Pictures has scheduled the film for wide theatrical release on November 8, 2019.
Watch the first trailer below.