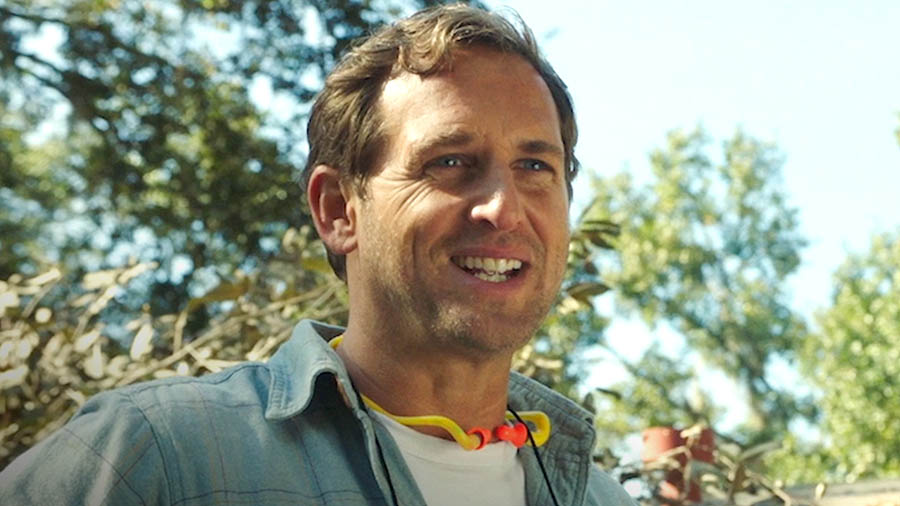 The plucky Miranda Wells (Katie Holmes) is a practical woman who is raising three growing children on her own. It's never easy, of course, and she always needs help, so she has decided to accept a marriage proposal from the cautious Tucker (Jerry O'Connell). After she meets handyman Bray Johnson (Josh Lucas), though, right before a powerful storm arrives to bring devastation to the area, she begins to reconsider her future and what role the mysterious Bray might play in it.
In our exclusive clip, Tucker and Bray meet unexpectedly. Bray has just started working on the roof of Miranda's house, which was damaged in the storm. When Tucker arrives on the scene, he clambers up a ladder at Bray's invitation and they talk together for a few moments. It's a calm, quiet conversation, yet it's clear that they are each feeling the other out, as it were, each with the kind intention of protecting the welfare of Miranda. Tucker puts his emotions into a nutshell as the scene concludes.
Watch the video below, then watch the inspiring and romantic The Secret: Dare to Dream, which is now available on FandangoNOW.