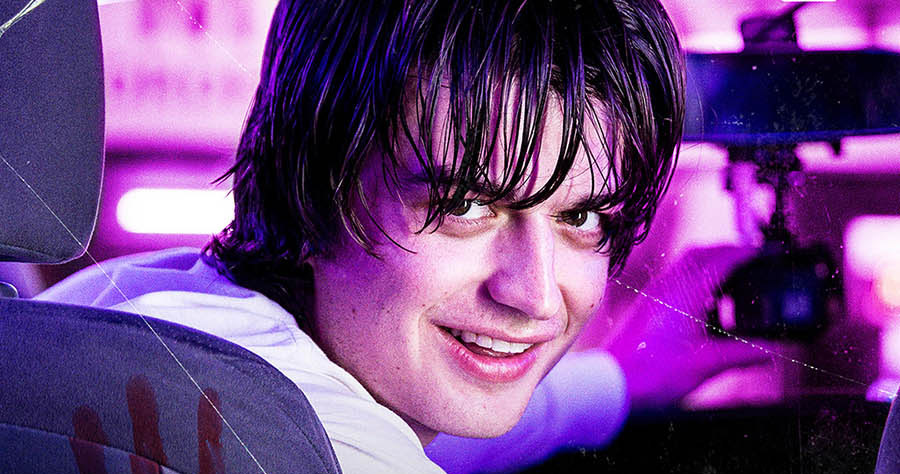 In the biting comic satire Spree, ambitious young Kurt (Joe Keery) decides to bring a little excitement and a lot of attention to his routine job as a rideshare driver by installing cameras in his car and livestreaming a criminal rampage, hoping that his plan will jump-start his own social media stardom. Things quickly spiral out of control, however, and Kurt's passengers soon find that their shared rides may have a final destination that they did not anticipate.
In our exclusive clip, we get a taste of Kurt's driving desire to gain fame. He has just picked up two strangers, Jessie (Sasheer Zamata) and Mario (John DeLuca), when a friendly conversation reveals Jessie's greater popularity on social media; she even has her own catchphrase. Kurt's ears immediately perk up and his tone becomes aggressive, to Jessie's discomfort.
Watch the clip below to see how the rideshare gets an instant charge, then make plans to see Spree when the darkly comic thriller becomes available to watch on FandangoNOW and other Video On Demand platforms on Friday, August 14.