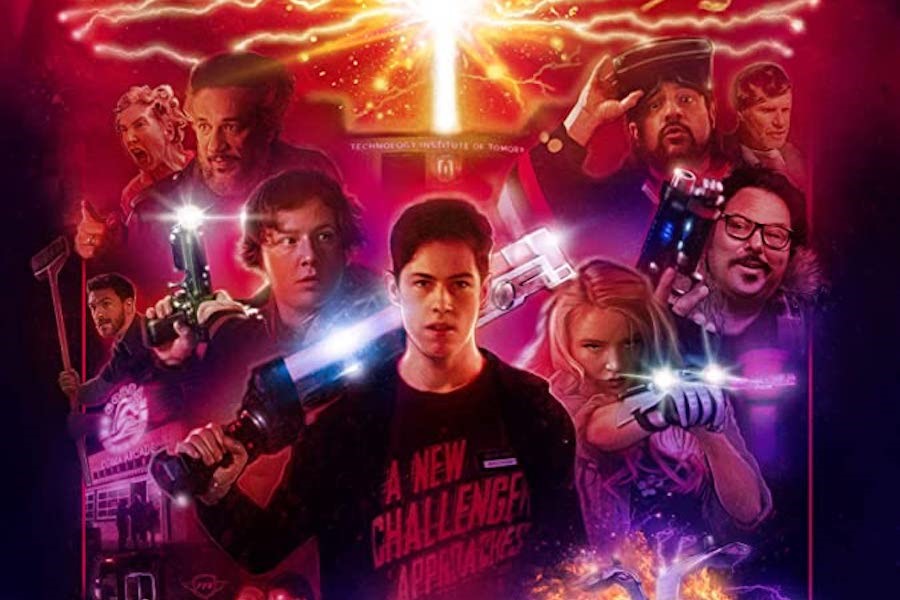 Want to know what's coming soon to digital and what to watch right now on FandangoNOW? Here is your weekly guide to the latest releases:
What are the latest new releases to watch right now?
Scott Conditt and Jeremy Tremp's Max Reload and the Nether Blasters, now available to rent or buy digitally, is an '80s throwback about a gamer who unintentionally creates a sort of real-world video game involving ghouls. The fantasy-adventure comedy guest-stars Kevin Smith and Wil Wheaton.
Following its popular release as a Home Premiere digital rental, Judd Apatow's The King of Staten Island is now available in 4K for digital purchase only. The comedy/drama stars Saturday Night Live's Pete Davidson in a story loosely based on his own life. Marisa Tomei and Bill Burr also memorably co-star.
The acclaimed thriller A White, White Day, from writer/director Hlynur Pálmason is also available this week on digital for purchase only. The movie, about a police chief obsessively investigating the truth about his late wife, was Iceland's official submission for the 2020 Oscar for Best International Feature.
What movies are great to pair with those new releases?
When it comes to the '80s and gamers becoming involved with real versions of video games, there are a few worth pairing with Max Reload and the Nether Blasters. Obviously, there's Disney's TRON, as well as The Last Starfighter. But if you want something newer, go with the two recent Jumanji sequels.
Not only does The King of Staten Island obviously go good with Judd Apatow's Trainwreck, starring Amy Schumer, but you can now buy the two movies together as a double-feature pack. Or you can get the Judd Apatow five-movie bundle, which includes his comedies Trainwreck, The 40-Year-Old Virgin, Knocked Up, Funny People and This Is 40.
Pair A White, White Day with Brendan Walter's Spell, another recent indie about a man dealing with the recent, sudden death of his partner. This movie is about an American, though, who travels to Iceland following the unexpected tragedy and (maybe?) experiences some mysterious supernatural things.
Are there any other big movies coming out this week??
The Silencing, a thriller starring Game of Thrones' Nikolaj Coster-Waldau and The Mummy's Annabelle Wallis, comes to digital this Friday, August 14. So does The Bay of Silence, a crime thriller from acclaimed Dutch filmmaker Paula van der Oest, and the dark comedy Spree, which stars Stranger Things' Joe Keery.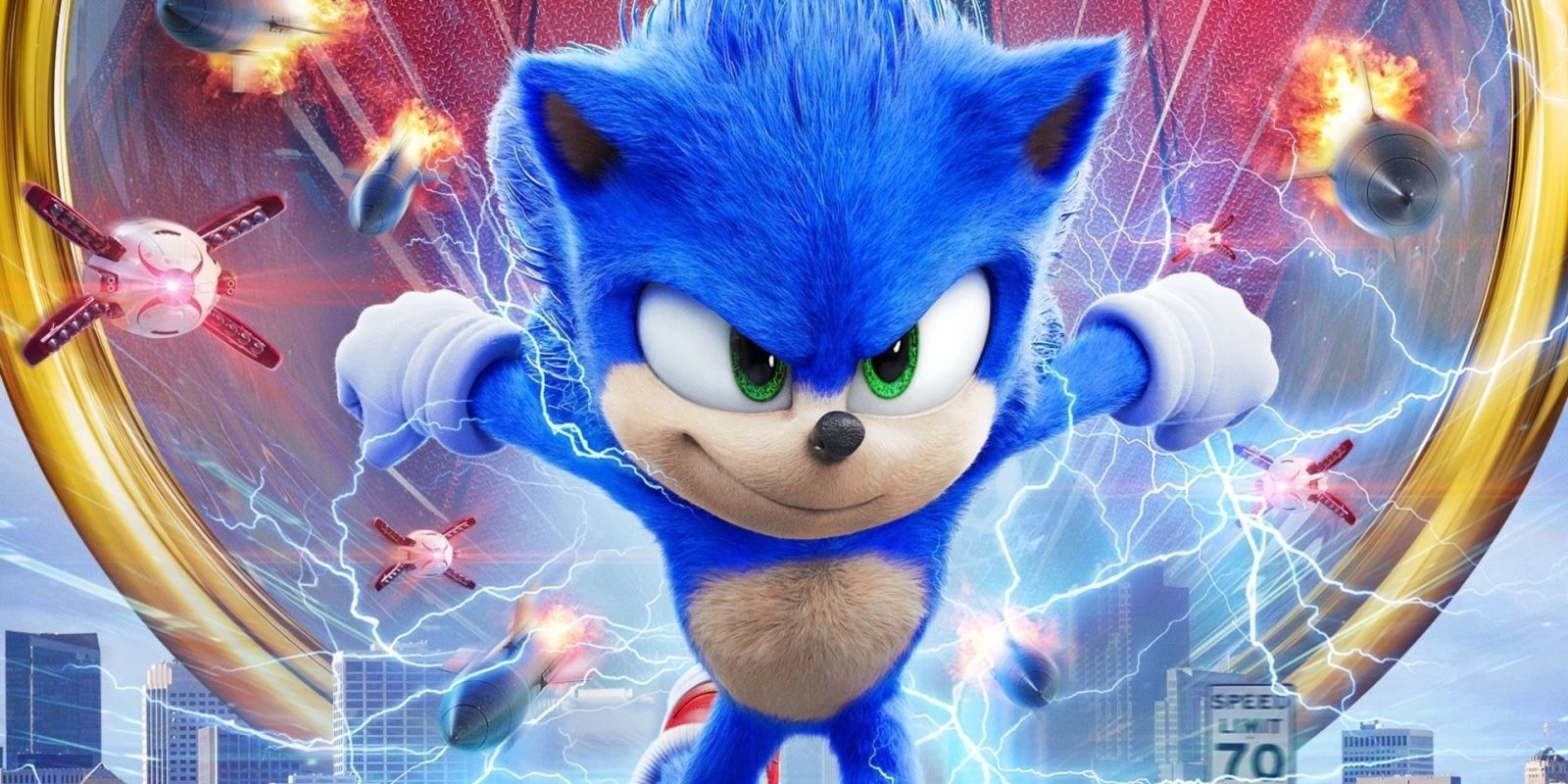 What are some great video game movies to watch now?
In honor of the release of Max Reloader and the Nether Blasters, I already recommended other gamer movies, but what about video game adaptations? They're notoriously rarely good, but there are a few worth seeing: this year's hit Sonic the Hedgehog is one; also, you can't go wrong, in my opinion, with the Resident Evil series. Buy the complete collection of six movies for under $50.
Can you recommend some great binge bundles to rent?
Since I've already recommended some Judd Apatow movies, let's stick with the guy for some bundles of funny. He produced Pineapple Express and Superbad, which you can rent together. You can also rent Pineapple Express as a double feature with Sausage Party or as a double feature with This Is the End.
Apatow also produced the movies Step Brothers and Talladega Nights: The Ballad of Ricky Bobby, both of which are included in the Buddy Comedy Pack along with The Other Guys and 21 Jump Street and its sequel, 22 Jump Street. Step Brothers is also available as a double feature with The Other Guys.
Are we celebrating any big anniversaries this week?
Some great classic films have notable anniversaries this week, including Billy Wilder's Sunset Boulevard, which turns 70. The crime film No Way Out also turns 70 while the musical Ziegfeld Follies turns 75. The Errol Flynn swashbuckler The Sea Hawk turns 80, and the Astaire and Rogers musical Top Hat turns 85.
More recent movies with anniversaries include the iconic midnight movie The Rocky Horror Picture Show, which turns 45, fellow cult classic Battle Beyond the Stars and the comedy sequel Smokey and the Bandit II, which turn 40, and the Tom Hanks comedy Volunteers and The Return of the Living Dead, which turn 35.
Then there's the original Flatliners plus Air America and the Chinatown sequel The Two Jakes, which all turn 30. Meanwhile, Dangerous Minds turns 25, The Expendables and Scott Pilgrim vs. The World both turn 10, and Straight Outta Compton and The Man from U.N.C.L.E. are both already five years old.
Which must-see movies are coming soon to FandangoNOW?
Just announced, the horror movie Antebellum is coming out exclusively to digital release next month, on September 18. Janelle Monae (Harriet) stars in the feature as a Black author from the present who finds herself stuck in the American South in the 19th century, prior to the end of slavery.
What are the 10 most popular new movies on FandangoNOW?

1. The Tax Collector
2. The Secret: Dare to Dream
3. You Should Have Left
4. The Secret Garden
5. Trolls World Tour
6. Deep Blue Sea 3
7. The Outpost
8. Scoob!
9. Jumanji: The Next Level
10. The Invisible Man