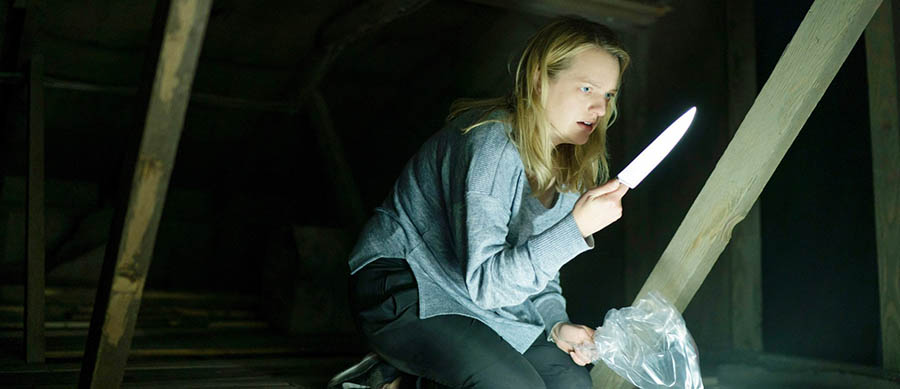 Crawling around her attic in the dark, Cecilia Kass (Elisabeth Moss, Us) is already spooked out when she makes a surprising discovery in our exclusive clip from The Invisible Man. Inspired by Universal's classic movie character, the intense thriller reimagines the story from the modern-day perspective of Cecilia, a woman who survived an abusive relationship and escaped into hiding.
When her former tormentor (Oliver Jackson-Cohen) is reported dead by suicide, she inherits a suspiciously large portion of his fortune, which immediately places her on guard against a man she knows to have been been both a brilliant scientist and a diabolical schemer. Soon, she is in danger again from someone nobody can see. To prove that her fears are real, she desperately needs evidence, which leads her to a dark attic that holds an unwelcome surprise.
Watch the spooky clip below, then get tickets to see The Invisible Man. Written for the screen and directed by Leigh Whannell (Upgrade), the horror-thriller opens in theaters everywhere on February 28.