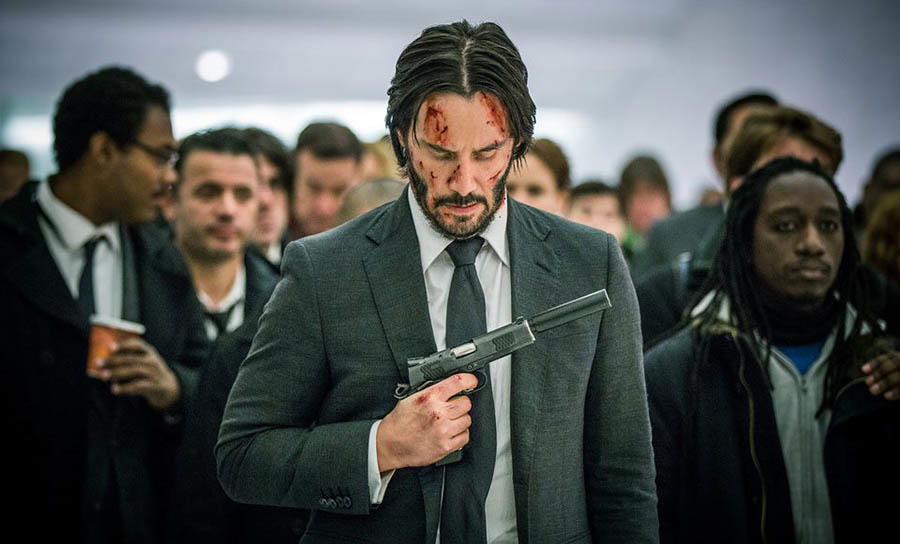 Banished from The Continental Hotel, the only place on Earth where he can find refuge, John Wick: Chapter 3 - Parabellum begins moments before our desperate action hero, embodied by Keanu Reeves, must go on the run from every other assassin on the planet. As his secret ally Winston (Ian McShane) remarks: "The odds are about even."
In our exclusive video, director Chad Stahelski, actors Ian McShane and Jason Mantzoukas, and producers Erica Lee and Basil Iwanyk talk about The Continental as a place of rest and refuge worldwide for professional assassins. They pinpoint how the hotel has evolved and expanded in its big-screen appearances throughout the three-film series, forcing the action back out onto the streets in the all-new adventure for furious scenes of murder and mayhem.
Halle Berry, Laurence Fishburne, Lance Reddick and Anjelica Huston also star. Watch the video below, then get tickets to see John Wick: Chapter 3 - Parabellum when the action thriller opens in theaters everywhere on May 17.