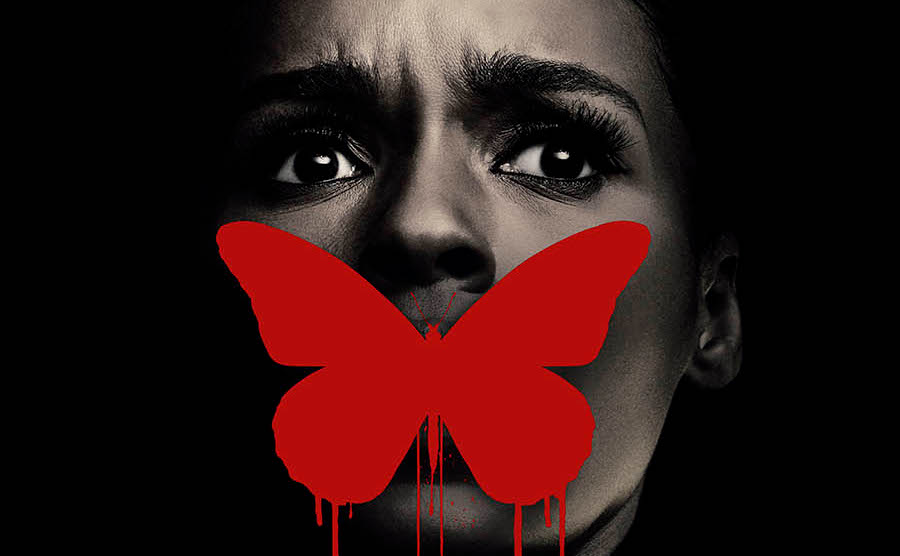 As the frightening new thriller Antebellum begins, Veronica Henley (Janelle Monáe) is looking forward to a bright future. She has found great happiness, surrounded by a beloved family and supportive friends. She is also enjoying a successful career as an acclaimed author. Suddenly, though, Veronica finds herself trapped in a living nightmare that smacks of old, repressive horrors, forcing her to confront a past that she thought was gone forever. Can she possibly escape her horrifying new reality?
In our exclusive clip, we bear witness to Veronica's power as a speaker, as she addresses a crowd that is eager to hear her message about the future. We get a good sense, too, of her power as a modern woman who is filled with strength and confidence, which she will need to deal with the devastating challenges that will soon arise.
Directed by Gerard Bush and Christopher Renz, the terrifying thriller also stars Eric Lange, Jena Malone, Jack Huston, Kiersey Clemons and Gabourey Sidibe. Watch the clip below, then watch Antebellum in its entirety on FandangoNOW. Be prepared for a jarring, nerve-jangling and unsettling experience.