Need a quick recap of the past week in movie news? Here are the highlights:
Jeff Nichols enters A Quiet Place: While the delayed sequel A Quiet Place Part II awaits release next year, Paramount Pictures has begun development on a third installment. Deadline reports that filmmaker Jeff Nichols (Take Shelter) will co-write and direct A Quiet Place Part III based on an idea by John Kraskinski, who directed the first two. The movie is set to be released in 2022.
Night has Fallen for Gerard Butler: Speaking of sequels, a fourth installment of the Fallen franchise, which began with Olympus Has Fallen and continued with London Has Fallen and Angel Has Fallen, is also in the works. According to The Hollywood Reporter, Gerard Butler will reprise his role as Secret Service agent Banning for Night Has Fallen under the direction of returning Angel Has Fallen helmer Ric Roman Waugh.
Another Bloodshot: This year's theatrical release of the Valiant comic book adaptation Bloodshot was hurt by COVID-19, but its success on other platforms will lead to a sequel, according to one executive involved with the property. CBR.com reports that Vin Diesel is still expected to return for Bloodshot 2, though Sony has not made an official announcement yet.
The Scorpion King returns: Speaking of Fast & Furious stars, Dwayne Johnson is also continuing another action film series. According to Deadline, Johnson will reboot the Scorpion King franchise, which began as a Mummy Returns spin-off starring the former pro wrestler in one of his first big movie roles. He is only producing this time while Oscar-nominated screenwriter Jonathan Herman (Straight Outta Compton) is handling the script.
'90s action is back: Michael Bay's next action movie, Ambulance, which is based on the 2005 Danish film Ambulancen, will star Jake Gyllenhaal and is said to be a throwback to '90s action hits like Speed, according to Deadline. Meanwhile, Deadline also reports that Liam Neeson will star in Retribution, a remake of the 2015 Spanish film El Desconocido that has also been compared to Speed.
Chris Pratt and Wu Jing are Saigon Bodyguards: Speaking of remakes of foreign action movies, the 2016 Vietnamese feature Saigon Bodyguards is being remade at Universal with Avengers: Endgame directors Anthony and Joe Russo producing. Deadline reports that fellow Marvel staple Chris Pratt will star alongside Chinese martial artist and actor Wu Jing as the titular bodyguards.
Danai Gurira to play Shirley Chisholm: Another Marvel movie alum, Black Panther's Danai Gurira, is set to portray iconic politician Shirley Chisholm, the first Black congresswoman and a 1972 presidential candidate. Variety reports the historical drama, which is titled The Fighting Shirley Chisholm, will be directed by Amreeka helmer Cherien Dabis.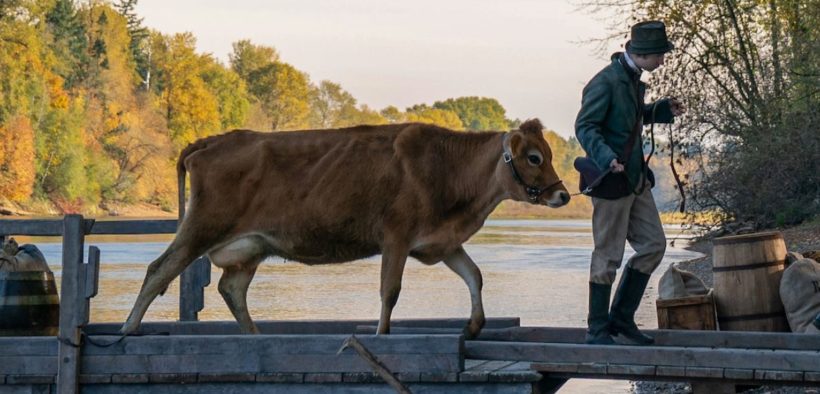 Women rule Gothams: This year's nominees for the Gotham Awards were announced this week, and all five of the Best Feature contenders are directed by women: Kelly Reichardt's First Cow, Kitty Green's The Assistant, Chloé Zhao's Nomadland, Natalie Erika James's Relic and Eliza Hittman's Never Rarely Sometimes Always. Winners will be announced on January 11.