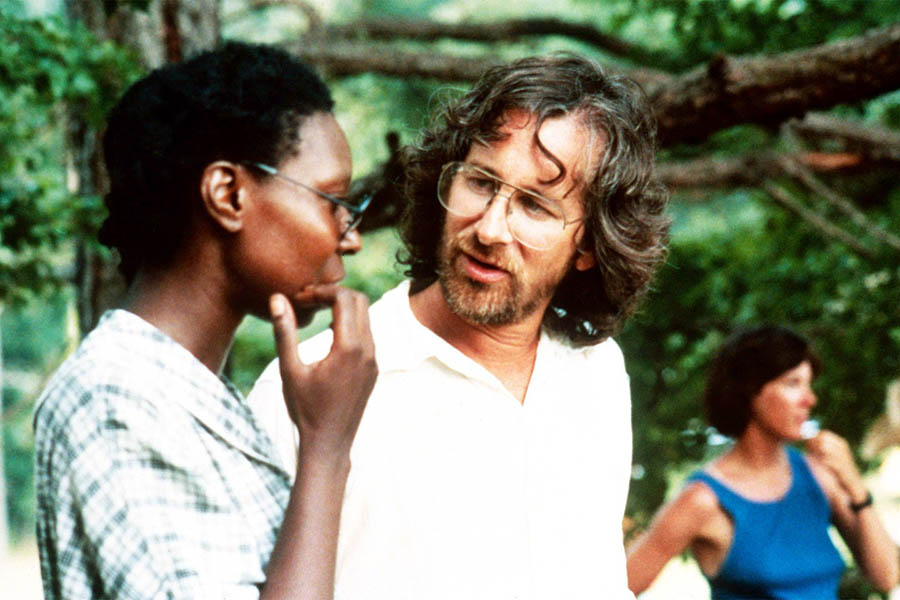 As long as you're going to remake a movie, you might as well do something different with the material. That's why musical remakes are so much more interesting than straight rehashes. They tend to follow the original movie being turned into a Broadway musical with that stage production then being re-adapted for the screen. We've seen it recently with Hairspray and The Producers, but music-infused remakes used to be a pretty common occurrence in Hollywood.
Now Steven Spielberg is getting in on the fun. According to The Hollywood Reporter, the director, who is also currently at work on a redo of the musical West Side Story, is revisiting the Alice Walker novel The Color Purple, which he previously turned into an Oscar-nominated motion picture back in 1985 (the start of "adult" Spielberg). This time, he will serve as one of the producers of a musical version of the story, via the Tony Award-winning production that debuted on Broadway in 2005.
Here's everything we know about the new version of The Color Purple:
What is the plot of The Color Purple?
Like Walker's Pulitzer Prize-winning novel, the first movie and the musical are mostly about a black woman named Celie (Whoopie Goldberg's role in the 1985 movie, above) whose soul-searching story takes place over four decades as she suffers intense poverty and abuse, and struggles with her self-identity in the American South during segregation.
Who will star in the new movie?
No one has been cast in the musical yet, but Spielberg and the other producers should be looking at Cynthia Erivo, who won a Tony Award for Best Actress in 2016 for playing the lead role of Celie. The singer and actress is best known for that performance, but she's just started breaking into movies with this fall's Bad Times at the El Royale and Widows.
Who is producing the movie?
Steven Spielberg is re-teaming with Oprah Winfrey, who earned an Academy Award nomination for her big-screen debut as an actress in the original and was a producer on the stage adaptation, and Quincy Jones, who was a producer on both the first film and the musical. Scott Sanders, another one of the stage-version producers, is also on board for the musical movie.
When does the movie come out?
There is no release date yet set for The Color Purple musical.