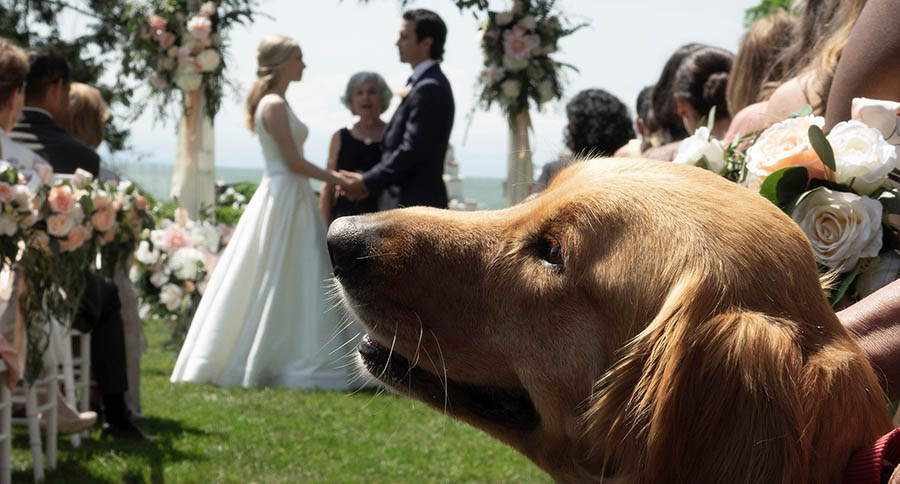 A man and his dog develop a special bond in The Art of Racing in the Rain, which is reason enough for animal-lovers to see the lighthearted drama on the big screen. Yet this is not an ordinary story: the man is race car driver Denny Swift (Milo Ventimiglia) and the dog is Enzo (voiced by Kevin Costner), who yearns to be a race car driver himself.
Denny Swift enjoys a happy life as a professional driver that gets even better when he marries Eve (Amanda Seyfried) and they have a young daughter. Through it all, Enzo remains Denny's trusted companion. In our lovely exclusive clip, Enzo shares his wise perspective on Denny and Eve's wedding day. In the beloved animal's own words, that was the day they "became a family."
Watch the clip below. Tickets to The Art of Racing in the Rain are now on sale – get yours today! The family-friendly film will open in theaters nationwide on Friday, August 9.