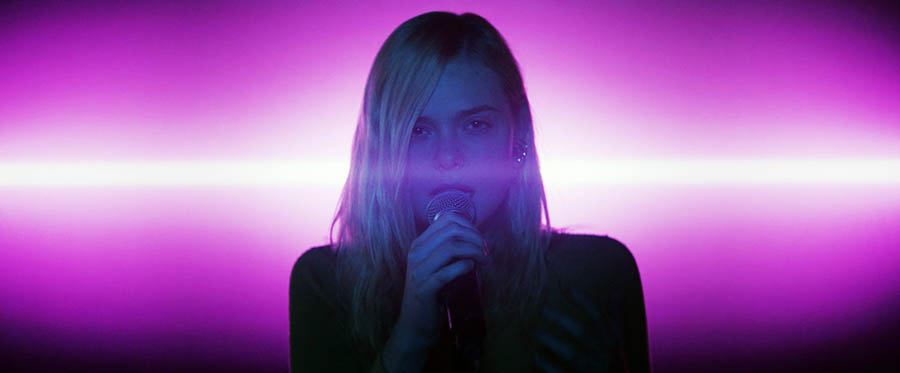 On the small island where she lives off the coast of England, young Violet (Elle Fanning) has a terrific work ethic, both at home and at school. She also has a terrific voice and a tremendous potential to do something more with her talents. Teen Spirit, follows Violet on her quest for musical stardom.
In our exclusive video, Elle Fanning and writer/director Max Minghella talk about Violet. Minghella describes her "massive passion for singing." Fanning notes that Violet lacks training; she finds a mentor named Vlad to help her develop her potential in the hopes of succeeding in a singing competition. The actress happily acknowledges that her own passion for watching singing competition shows on television fueled her desire to play Violet. She explains why Teen Spirit must be experienced "viscerally" on the big screen.
Watch the featurette below. Teen Spirit will open in theaters on April 12; Sign up now for a FanAlert and be the first to know when tickets and other exclusives are available in your area.