The 2021 Sundance Film Festival is among the most unique in festival history. With the entire lineup premiering virtually, opening up its slate of films to any audience member with an internet connection, the 2021 edition feels oddly intimate and personal. Instead of escaping to the mountains of Park City, Utah to huddle inside makeshift movie theaters, we're inviting these films into our homes where they'll provide a different kind of escape, and in some instances a more memorable adventure.
Sundance 2021 may be the year the fest came to our home theaters, but that doesn't mean the film lineup is any less significant. There are major awards contenders playing, thanks to an extended qualifying period. There are essential premieres and captivating debuts from buzzy up-and-coming talent. Must-see artist conversations and must-experience virtual reality exhibits. Docs that'll move you, dramas to inspire you and maybe one or two experimental risktakers to surprise you.
Here are some notable films we're excited to check out during this year's Sundance Film Festival:
Major Awards Contenders
Judas and the Black Messiah
Starring: Daniel Kaluuya, LaKeith Stanfield, Jesse Plemons
What Sundance Says: "Judas and the Black Messiah not only recounts Hampton's legacy and the FBI's conspiring but also gives equal footing to the man who became infamous for his betrayal—highlighting the systems of inequality and oppression that fed both of their roles."
What We Say: The film is a surefire awards contender featuring electrifying performances from Kaluuya, Stanfield and scene-stealer Dominique Fishback.
When You Can See It: In theaters February 12
Watch the Trailer:
Land
Starring: Robin Wright
What Sundance Says: "When Edee's life is tragically altered, she loses the ability to connect with the world and people she once knew. She retreats to a forest in the Rocky Mountains with a few supplies and leaves her old life behind indefinitely."
What We Say: Robin Wright stars and also makes her directorial debut with this film, which, like Oscar favorite Nomadland, profiles a woman who escapes grief by turning to nature—except instead of it being the American West, this time it's the American wilderness.
When You Can See It: In theaters February 12
Watch the trailer:
Notable Premieres
CODA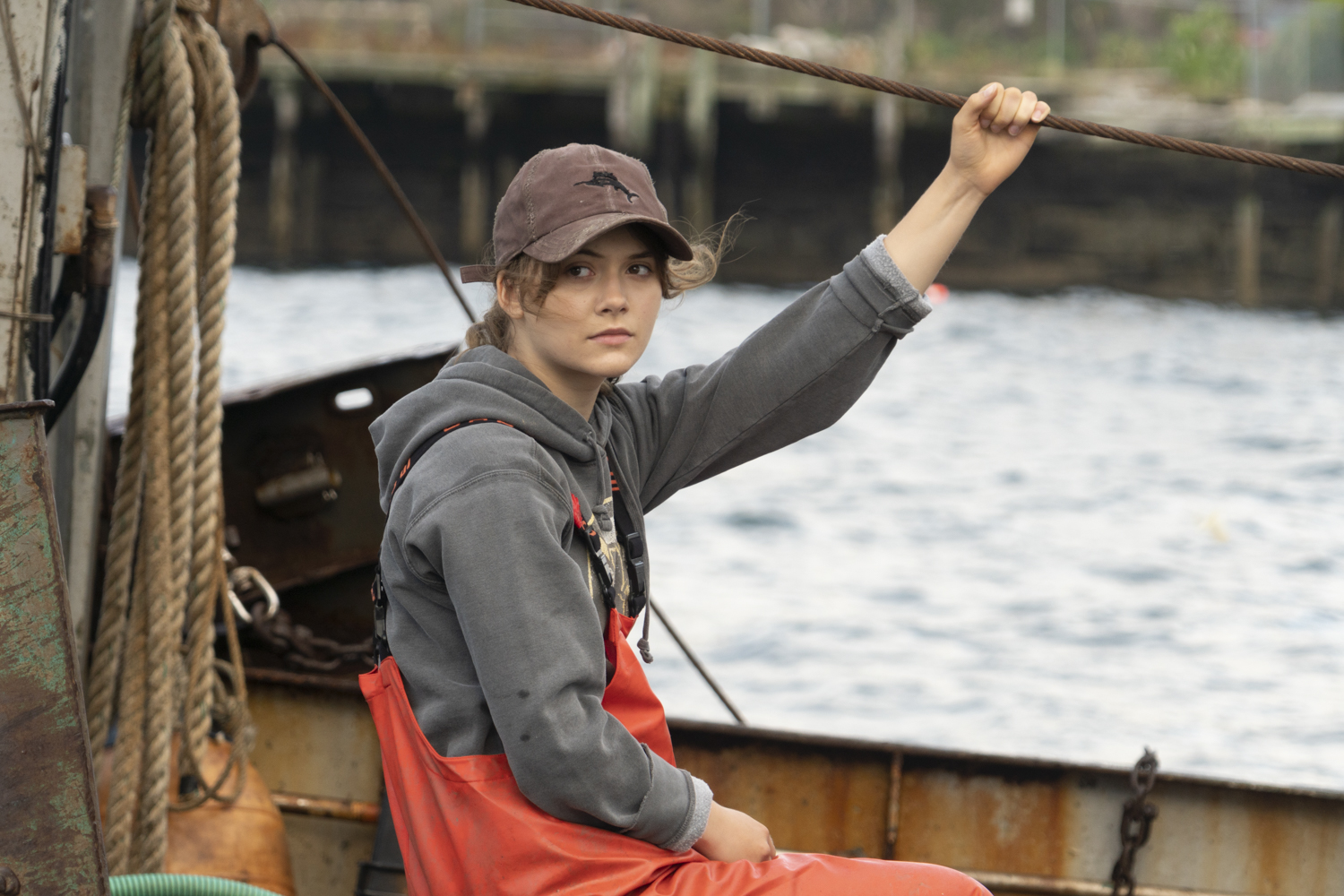 Starring: Emilia Jones, Eugenio Derbez
What Sundance Says: "Ruby is the only hearing member of a deaf family. At 17, she works mornings before school to help her parents (Marlee Matlin and Troy Kotsur) and brother (Daniel Durant) keep their Gloucester fishing business afloat. But in joining her high school's choir club, Ruby finds herself drawn to both her duet partner (Ferdia Walsh-Peelo) and her latent passion for singing."
What We Say: Among the festival's opening night selections, CODA presents a much different take on the coming-of-age story than one we're used to seeing, tracking the complicated life of a girl caught between her loyalty to her family and her own hopes and dreams.
When You Can See It: TBD
Passing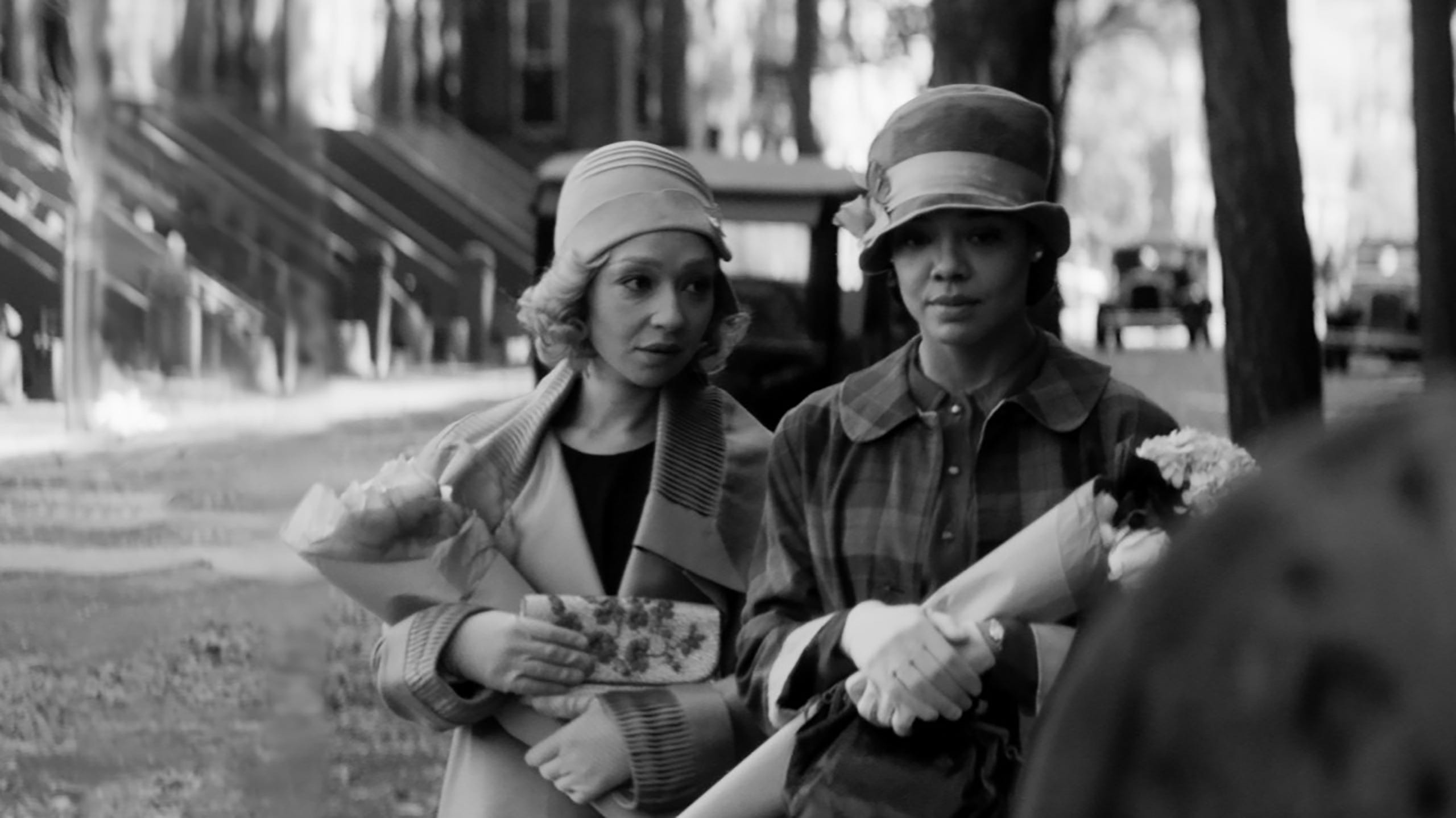 Starring: Tessa Thompson, Ruth Negga
What Sundance Says: "Irene Redfield (Tessa Thompson), a refined, upper-class 1920s woman, finds breezy refuge from a hot summer day in the grand tearoom of New York City's Drayton Hotel. Across the room, she spots a blond woman staring her down. Irene wants to steal away, but before she can, Clare Kendry (Ruth Negga) rushes over to stop her. It turns out the two were in high school together, and while both are African American women who can "pass" as white, they have chosen to live on opposite sides of the color line. Now, their renewed acquaintance threatens them both."
What We Say: Rebecca Hall is one of the great actresses of our time, and we're incredibly excited about her foray into directing. Matched with an on-screen duo like Tessa Thompson and Ruth Negga makes this one of the festival's most anticipated premieres.
When You Can See It: TBD
How It Ends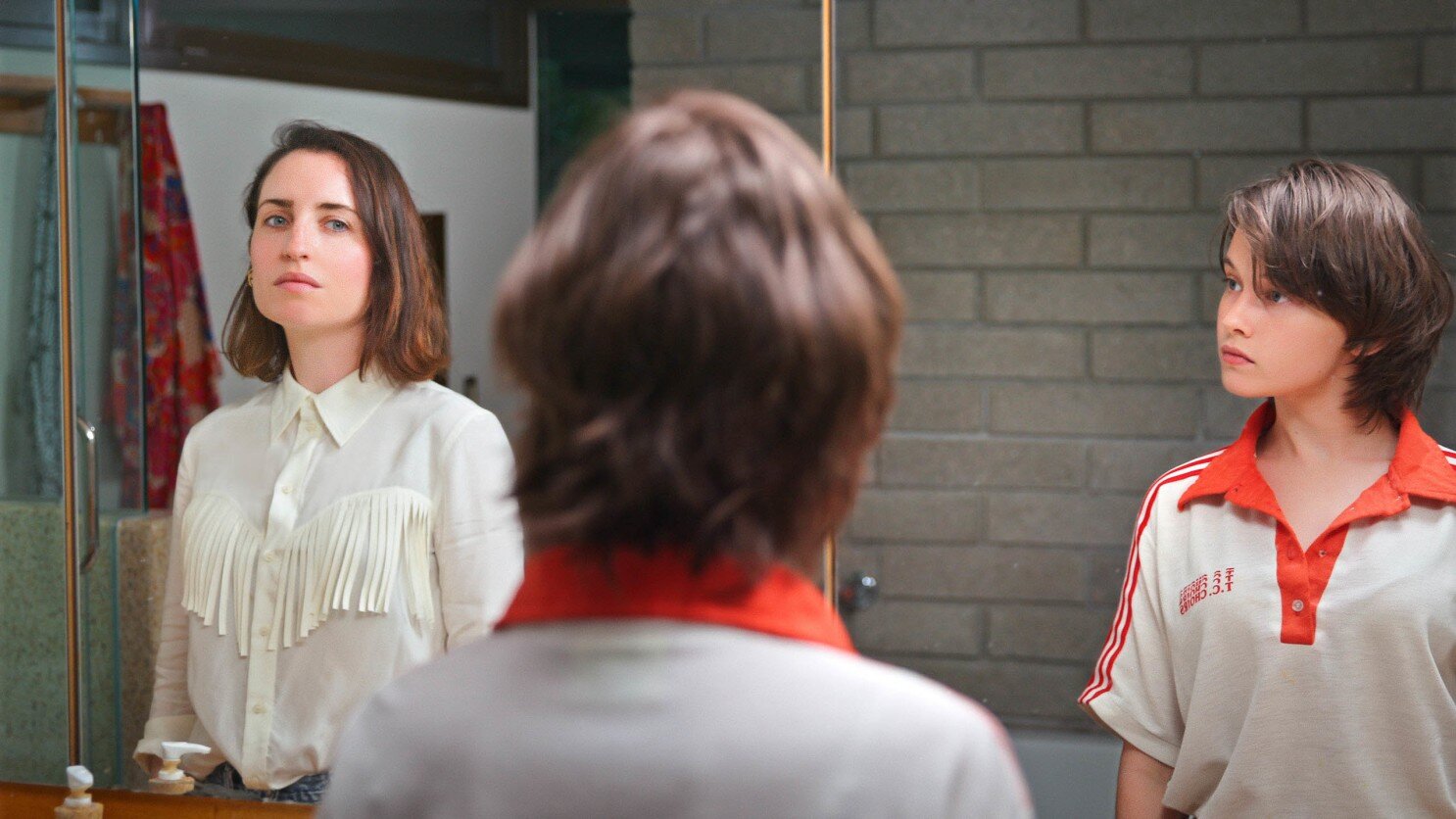 Starring: Zoe Lister-Jones, Olivia Wilde, Helen Hunt, Finn Wolfhard
What Sundance Says: "On the day an asteroid is scheduled to obliterate Earth, freewheeling Liza (Zoe Lister-Jones) scores an invite to one last wild gathering before it all goes down."
What We Say: The cross between an end-of-the-world story mixed with an all-nighter party story seems ripe for exploring, and the directing duo of Lister-Jones and real-life partner Daryl Wein (Breaking Upwards, Lola Versus) are experts at telling relatable relationship stories that feel honest and not over the top.
When You Can See It: TBD
In the Earth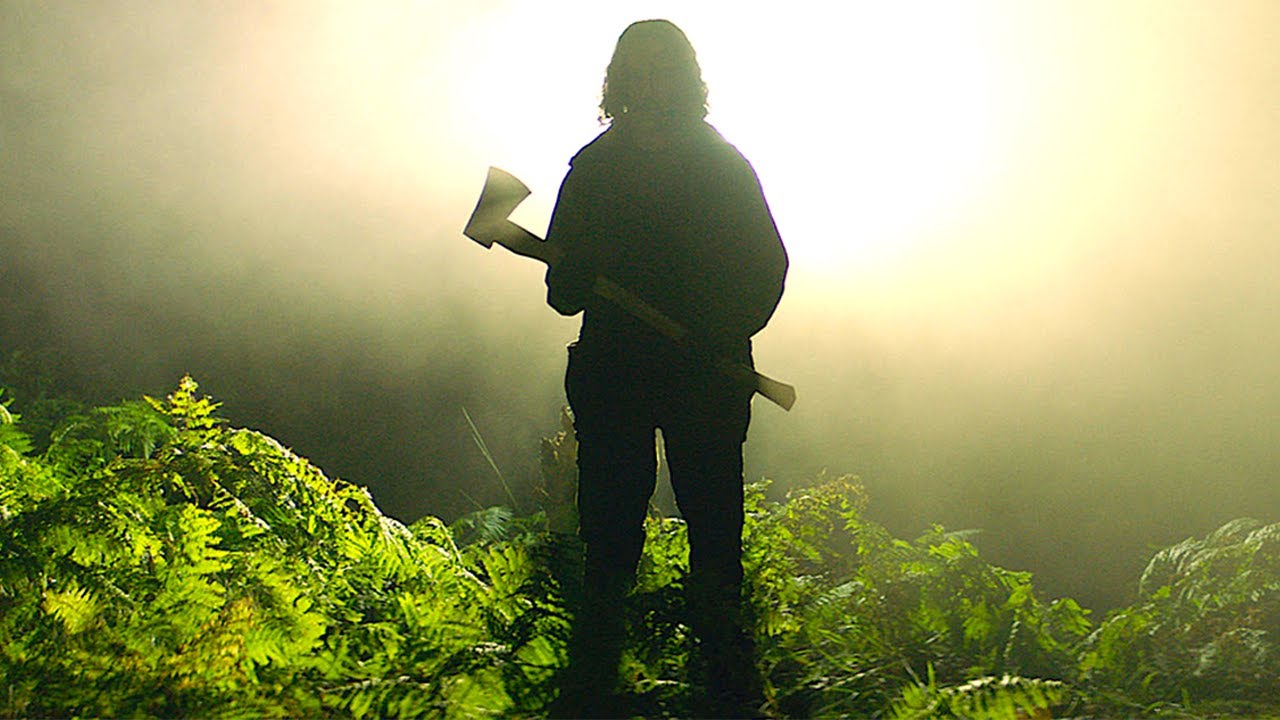 Starring: Joel Fry, Hayley Squires
What Sundance Says: "As a deadly virus ravages the world, Dr. Martin Lowery embarks on a mission to reach test site ATU327A, a research hub deep in the Arboreal Forest. The arduous journey, guided by park scout Alma, is set back by a nighttime attack that leaves the two bruised and shoeless."
What We Say: Maybe the most anticipated genre film in the lineup this year, considering it comes from a genre master, director Ben Wheatley (Sightseers, High-Rise), who knows how to slowly ramp up the tension until you're literally hanging off the edge of your seat. His new film seems to play right into the filmmaker's greatest strengths.
When You Can See It: TBD
Cryptozoo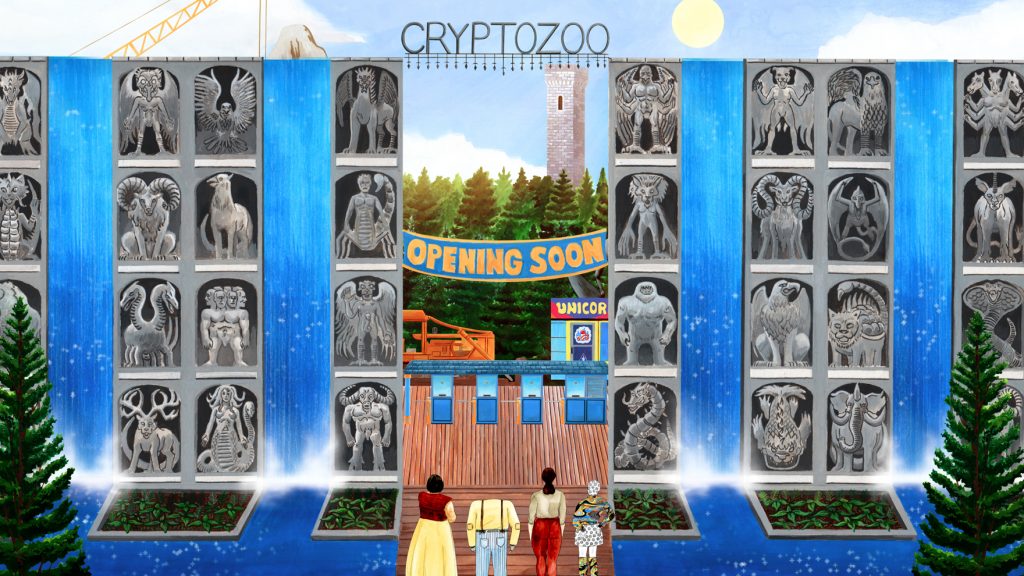 Starring: Michael Cera, Jason Schwartzman, Lake Bell
What Sundance Says: "Cryptids are creatures whose existence is disputed or unsubstantiated. When Amber and Matt get lost in the woods during a sex date, they stumble upon a high-security fence. On the other side, they find a cryptid—a unicorn—that would change their lives."
What We Say: We're monster fans of writer/director/cartoonish Dash Shaw's 2016 animated film, My Entire High School Sinking Into the Sea, with its absurdist humor and uniquely entertaining animation. We're expecting some fun stuff from his follow-up, which again reteams the writer-director with actor Jason Schwartzman, who voiced several roles in the 2016 film.
When You Can See It: TBD
On the Count of Three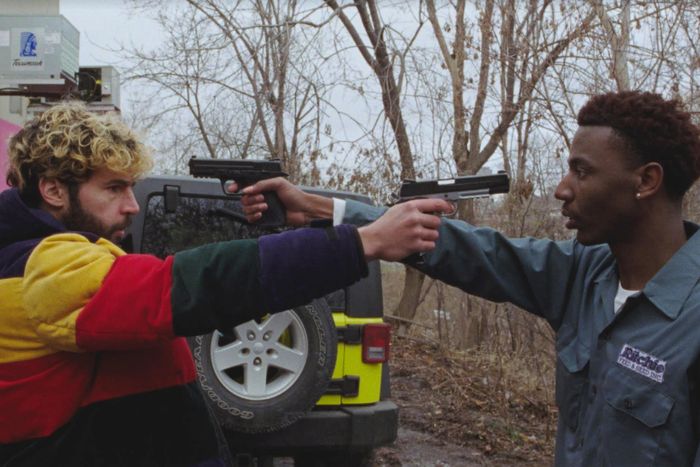 Starring: Christopher Abbott, Tiffany Haddish, Henry Winkler
What Sundance Says: "Val (Jerrod Carmichael) has reached a place where he feels the only way out is to end things. But he considers himself a bit of a failure—his effectiveness lacking—so he figures he could use some help. As luck would have it, Val's best friend, Kevin (Christopher Abbott), is recovering from a failed suicide attempt, so he seems like the perfect partner for executing this double suicide plan. But before they go, they have some unfinished business to attend to."
What We Say: We're fans of comedian Jerrod Carmichael, especially the work he has done on the series Ramy. This film, which marks his feature directorial debut, promises a darkly comedic take on companionship, which seems perfect for the times we're living in currently. Her joins a list of comedians-turned-directors who've debuted films at the festival, including Jordan Peele and Bobcat Goldthwait.
When You Can See It: TBD
Censor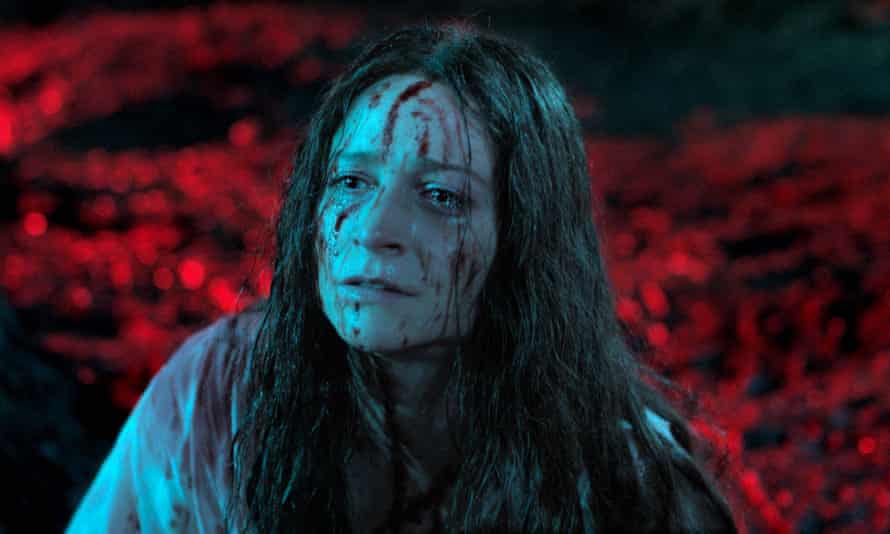 Starring: Niamh Algar
What Sundance Says: "Film censor Enid takes pride in her meticulous work, guarding unsuspecting audiences from the deleterious effects of watching the gore-filled decapitations and eye gougings she pores over. Her sense of duty to protect is amplified by guilt over her inability to recall details of the long-ago disappearance of her sister, recently declared dead in absentia. When Enid is assigned to review a disturbing film from the archive that echoes her hazy childhood memories, she begins to unravel how this eerie work might be tied to her past."
What We Say: Bring on the Midnight movies! Loving the concept of a psychological horror centered on a film censor inspired to solve her sister's disappearance after watching a particularly unsettling film. Who makes horror movies about film censors? We're in!
When You Can See It: TBD
Prisoners of the Ghostland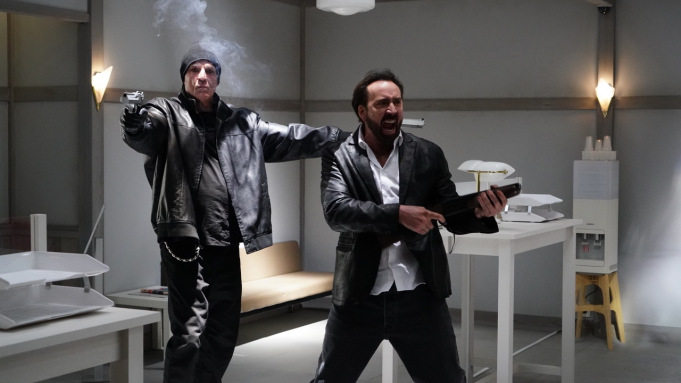 Starring: Nicolas Cage, Sofia Boutella, Nick Cassavetes
What Sundance Says: "In the treacherous frontier city of Samurai Town, a ruthless bank robber (Nicolas Cage) is sprung from jail by wealthy warlord The Governor (Bill Moseley), whose adopted granddaughter Bernice (Sofia Boutella) has gone missing. The Governor offers the prisoner his freedom in exchange for retrieving the runaway. Strapped into a leather suit that will self-destruct within five days, the bandit sets off on a journey to find the young woman—and his own path to redemption."
What We Say: Nicolas Cage… strapped into a leather suit that will self-destruct in five days? What doesn't sound amazing about that?
When You Can See It: TBD
Must-See Documentaries
The Sparks Brothers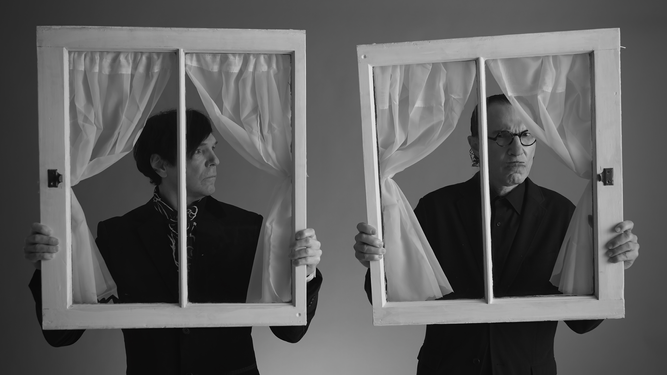 Director: Edgar Wright
What Sundance Says: "Sparks is your favorite band's favorite band, and soon to be yours too. Whether or not you're aware of it, Sparks likely had a hand in something you're fond of. This is a band that has been in the background of almost every art form across the last 50 years. Growing up in the '60s, Los Angeles brothers Ron and Russell got by on a heavy diet of popcorn matinees and pop music until the spotlight of school talent shows illuminated their way on a musical journey that has so far spawned 25 studio albums."
What We Say: While we're still hurting for Edgar Wright's next film, Last Night in SoHo, we're super excited to see how his cinematic lens evolves with Sparks Brothers, which marks the filmmaker's first-ever documentary.
When You Can See It: TBD
Summer Of Soul (…Or, When The Revolution Could Not Be Televised)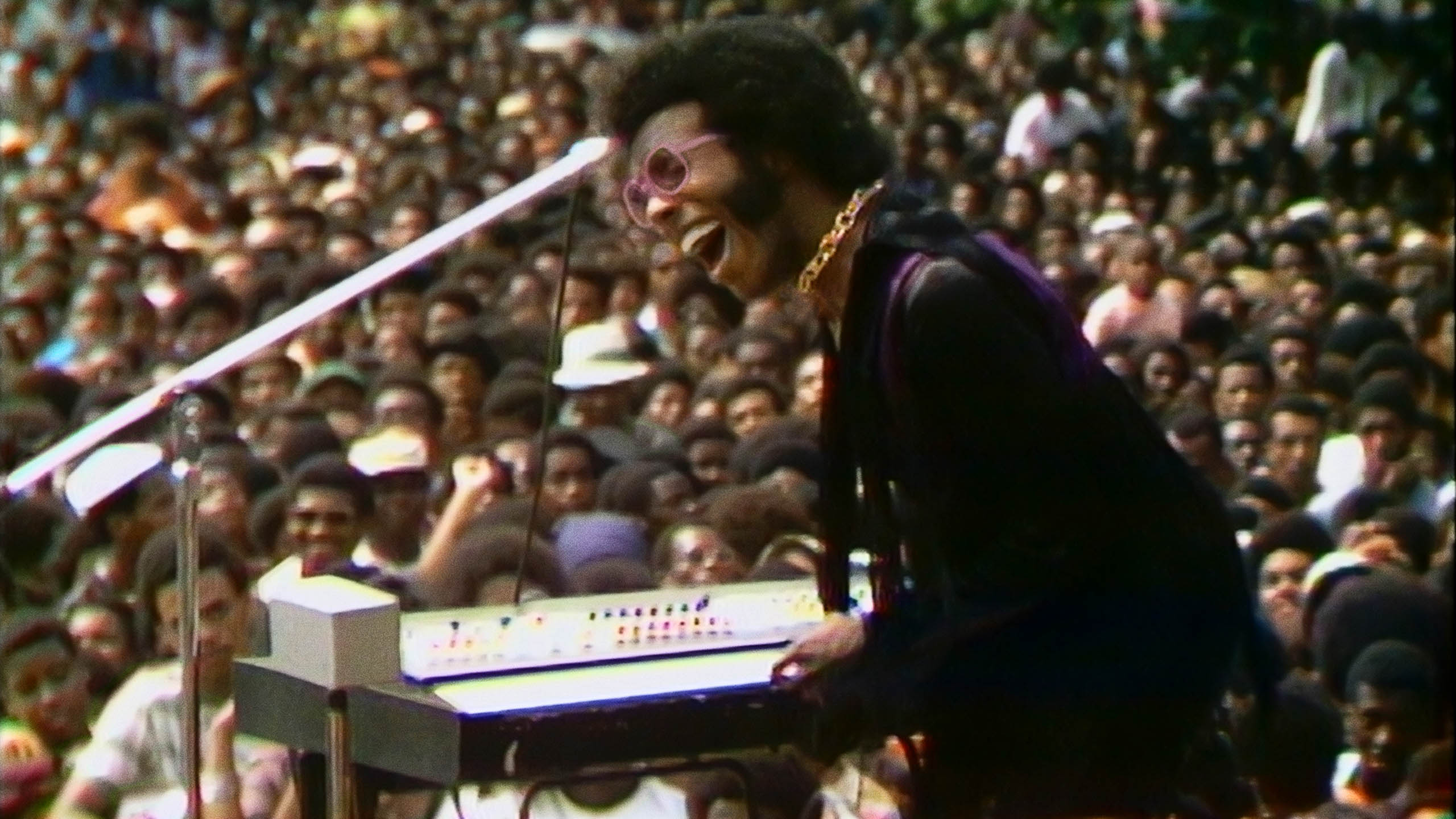 Director: Ahmir "Questlove" Thompson
What Sundance Says: "In 1969, during the same summer as Woodstock, a different music festival took place 100 miles away. More than 300,000 people attended the summer concert series known as the Harlem Cultural Festival. It was filmed, but after that summer, the footage sat in a basement for 50 years. It has never been seen. Until now."
What We Say: A major music festival that took place at the same time as Woodstock and we've never heard about it or seen any of the footage? That alone has us interested in knowing what happened and why is it that we're just learning more about it now.
When You Can See It: TBD

Misha and the Wolves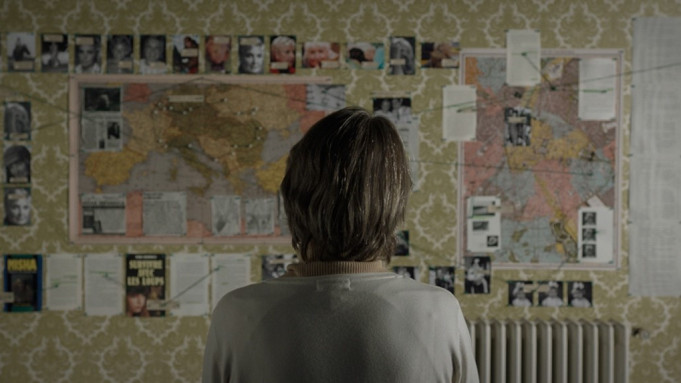 Director: Sam Hobkinson
What Sundance Says: "A young orphaned girl survives the Holocaust by fleeing her home in search of her parents, escaping Nazis by sticking to the woods and living with wolves. Author Misha Defonseca's story is an incredible one, and not just because of the wolves. Her memoir took the world by storm, but fallout with her publisher-turned-detective exposes the shocking truth beneath Misha's deception."
What We Say: True crime fans who love to watch a wild, unpredictable mystery unfold will no doubt lose themselves in this story, which becomes more engrossing as each layer of it is revealed.
To learn more about this year's Sundance Film Festival and to try to watch some of these films yourself at home, hit up the official website here. We'll be back at the end of the festival with a recap of our favorites.
For more, check out this list of films our staff curated featuring our favorite movies that have premiered at film festivals over the years. All of these titles are available to watch now on FandangoNOW.