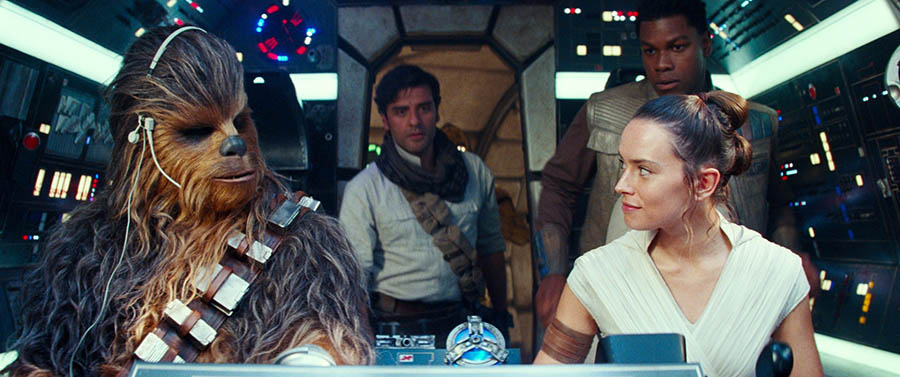 The epic Skywalker saga comes to a thrilling conclusion in Star Wars: The Rise of Skywalker. Daisy Ridley (Rey), Adam Driver (Kylo Ren), John Boyega (Finn), Oscar Isaac ( Poe) lead the cast in director J.J. Abrams' action spectacular, which also welcomes the return of legendary characters, including Luke Skywalker (Mark Hamill), General Leia Organa (Carrie Fisher), Chewbacca (Joonas Suotamo) and Lando Calrissian (Billy Dee Williams).
Now the film is available home video. Our exclusive featurette goes behind the scenes about the making of a memorable scene. Set on the desert planet of Pasaana, the scene finds Rey, Finn, Poe and Chewbacca trapped in a sinking field, very similar to quicksand. How did the film capture the implicit, life-threatening menace of sinking into the ground? "You have to hold your breath," says Oscar Isaac. "It was a little freaky sometimes." Daisy Ridley admits: "I get a little claustrophobic. … People were joking about it, but … it was awful." Still, she acknowledges with a smile: "It looks amazing."
Watch the featurette below, then get Star Wars: The Rise of Skywalker on home video.