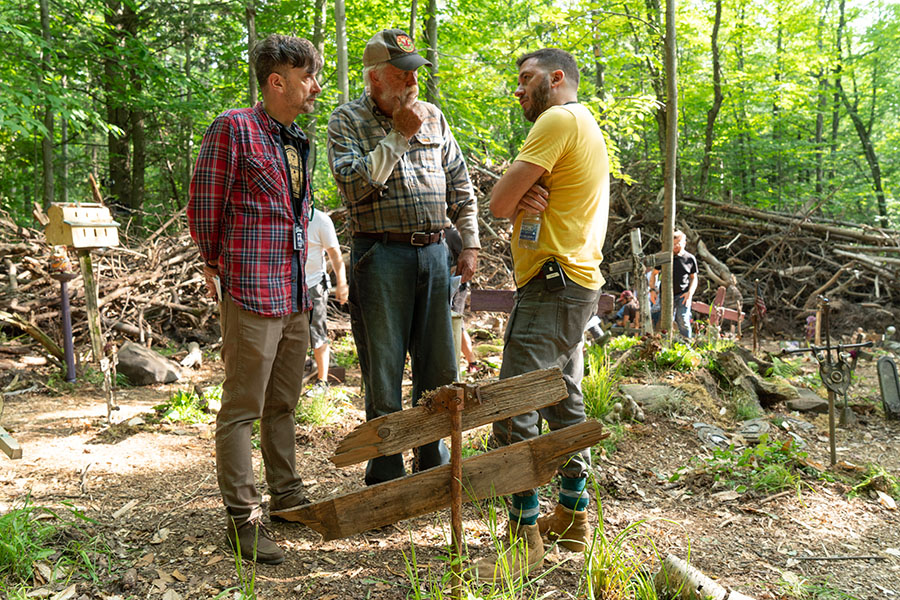 Fresh off its frightening debut at SXSW, where it was identified as the scariest movie to see as soon as possible, Pet Sematary is heading to theaters with terrific early buzz. In the latest adaptation of Stephen King's iconic novel, Jason Clarke and Amy Seimetz star as parents who move their family to a beautiful new home with the best of intentions, never suspecting that they will soon be unleashing undead terrors that they could never have imagined. John Lithgow also stars as a kindly neighbor.
Tickets are now on sale here at Fandango! In our exclusive interview, the stars and filmmakers explain why you must experience this tale of terror on the big screen, preferably surrounded by people you know and/or love.
If you're like us, you'll want to keep a light on while you watch the video below. Then get tickets to see Pet Sematary. The horror thriller will open in theaters everywhere on April 5.
Warning: This interview does contain spoilers in terms the major differences between this new film and King's original novel.