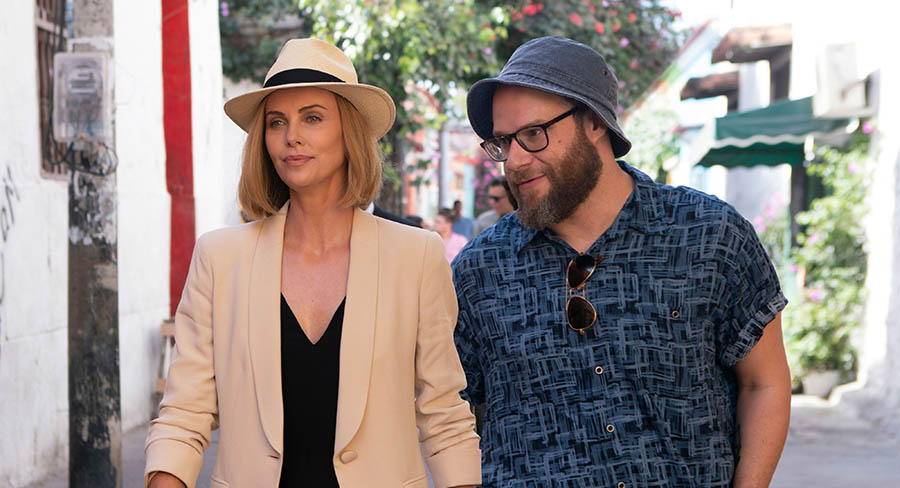 Reuniting with his first crush, speechwriter Seth Rogen joins the campaign team of rising politician Charlize Theron in Long Shot. When romantic sparks begin to fly, all sorts of unexpected havoc ensues in this delightful, R-rated comic adventure.
What other forthcoming, adult-oriented comedies can we anticipate in the coming weeks? Here are three that will likely tickle your fancy.
Best friends forever, Amy (Kaitlyn Dever) and Molly (Beanie Feldstein) suddenly realize they're about to graduate from high school with no practical experience whatsoever in fun, foolish activities, so they decide to remedy that in one wild night. Actress Olivia Wilde makes her feature debut as director in a raunchy, endearing comedy that will make adults yearn for their school days.
Release date: May 24.
Molly (Mindy Kaling) lands her first paying gig in comedy when she's hired as the first woman (and person of color) to write for longtime late-night TV host Katherine (Emma Thompson). In truth, Katherine's show has been threatened with cancellation and Molly is only meant to fill a quota, but, nonetheless a very funny comedy for adults blossoms.
Release date: July 7.
In a music-themed comedy that (slightly) older adults will especially appreciate, Danny Boyle's new film takes place in a world where no one remembers The Beatles. Lily James, Kate McKinnon and Himesh Patel star.
Release date: June 28.