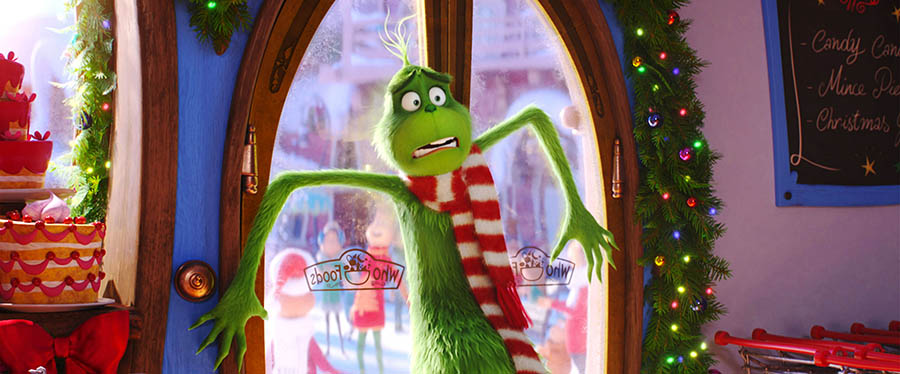 A cheerful comedy about a grouchy creature who doesn't like Christmas, Dr. Seuss' The Grinch, opened over the weekend to grand success. Benedict Cumberbatch, who portrays the titular character with gruff yet winsome authority, leads the voice cast in the animated holiday adventure, joined by Rashida Jones, Kenan Thompson, Angela Lansbury and Pharrell Williams.
Dr. Seuss' The Grinch is ideal for families. More family films are coming soon to theaters, including Ralph Breaks the Internet and Mary Poppins Returns. What about next year? Here are three selections that should please all members of the family.
A Dog's Way Home
Kids love animals, and they will love the story of Bella. Voiced by Bryce Dallas Howard, she is a loyal, adorable dog who is adapted by a young man named Lucas. They grow up together in total happiness, but one day Bella goes out the window in pursuit of a bird and somehow ends up hundreds of miles away from home. She must make new friends in order to survive a perilous journey.
The cast includes Ashley Judd, Alexandra Shipp and Edward James Olmos. Charles Martin Smith directed; he starred in the outdoor-adventure classic Never Cry Wolf and previously directed Air Bud and Dolphin Tale. Sony will release A Dog's Way Home in theaters everywhere on January 11, 2019.
The Kid Who Would Be King
Written and directed by Joe Cornish (Attack the Block), the fantasy-adventure is inspired by tales of Excalibur, the legendary 'sword in the stone.' Young Alex (Louis Ashbourne Serkis) is compelled to form a modern-day band of knights in order to defeat the evil Morgana (Rebecca Ferguson). It's a good thing that the legendary Merlin (Patrick Stewart) decides to team up with Alex!
The rollicking comic adventure looks like it will be a delight for audiences of all ages. Fox will release The Kid Who Would Be King in theaters everywhere on January 25, 2019.
Dumbo
The fourth animated picture from Walt Disney is reimagined in live action by director Tim Burton and company, and it looks marvelous. The original classic featured an elephant with unusually large ears who overcomes ridicule and misunderstandings to become a hero of the circus where he was raised.
The new version stars Colin Farrell, as a military veteran who cares for Dumbo along with his two children; Michael Keaton, as an entrepreneur who seeks to exploit Dumbo; Danny DeVito, as the owner of the circus; Eva Green, as a trapeze artist; and Alan Arkin, as a Wall Street tycoon. Disney will release Dumbo in theaters everywhere on March 29, 2019. Read more about the movie here.