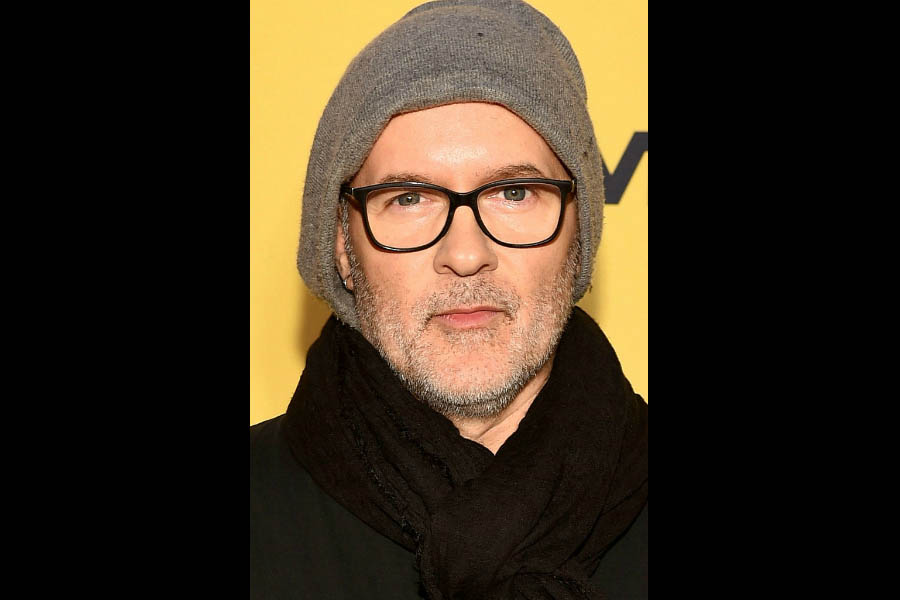 In the fall of 1964, the animated series Jonny Quest debuted on television in prime time, to the delight of children (and some adults) everywhere. After 26 episodes, the sci-fi/action-adventure show was canceled, yet it lived on in the memories of everyone who saw it, whether during the original broadcast or in syndication. The show was revived, first in the 1980s and then in the 1990s.
Now a planned, live-action version for the big screen is finally moving forward (again). Chris McKay (The Lego Batman Movie), above, has been hired to direct, according to The Wrap. Reportedly, "a major movie star is being eyed" to play Race Bannon, a key character in the original series. Here's everything we know about Jonny Quest.
What's the story?
Jonny Quest, age 11, joins his father on exciting adventures in a variety of exotic settings around the world. His father is Dr. Benton C. Quest, a top-notch, genius scientist who works for the U.S. government on a multitude of secret projects. The two are very close, in part because Jonny's mother died some years in the past.
Jonny is teamed with Hadji, a same-aged boy from India who is an orphan and has been raised by Dr. Quest. Race Bannon is an experienced special agent who serves as Jonny's bodyguard; inevitably, he must rescue Jonny and Hadji whenever they get into trouble. There's an adorable bulldog named Bandit, too, who accompanies the team wherever they go.
The original series, created by Doug Wildey for Hanna-Barbera, also featured a mysterious woman named Jade, who showed up in a supportive role in two episodes.
Who is Chris McKay?
Best known recently for helming The Lego Batman Movie, McKay gained considerable experience before that as a director and producer for TV's Moral Orel, Titan Maximum and Robot Chicken. He was an editor and animation co-director on The Lego Movie.
As Phil Lord, Christopher Miller and Brad Bird have shown in the past, experience in animated films, which are usually massive, big-budget productions, can be quite valuable when tackling live-action projects. No wonder McKay has also been tipped to direct DC Comics movie Nightwing and a new version of Dungeons & Dragons; the latter is slated to be McKay's next film.
Wasn't another director involved with the project before?
Yes, Robert Rodriguez was hired to cowrite and then direct an adaptation in 2015. Later in the year, however, he was hired to direct James Cameron's production of Alita: Battle Angel, and that seems to have taken up all his time; that film is now set for release on February 14, 2019.
What made the original series memorable?
For its time, and in comparison with other animated shows of that period, Jonny Quest was more detailed and aimed to be more 'realistic' in its animation. What really made it sing, so to speak, were the plot devices, which often revolved around marvelous sci-fi ideas, filled with unusual monsters, like a giant mechanical spider.
The characters were also appealing, treating each other with supportive respect and polite attention. They displayed a good deal of teamwork and were always ready to take action to help each other. It's also significant that Hadji was treated fairly as an equal. Other than a few stereotypes, typical for the period, the only major lack was the continuing absence of any women in the show. It would be great to see that updated in a new film. One suggestion: keep the original theme song! (Watch the 80s version below.)
Who might star?
As far back as 2010, when Peter Segal was temporarily in the director's seat, he was reportedly planning to cast Dwayne Johnson in the role of Race Bannon. Even before that, Zac Efron appeared to confirm he would be starring, presumably in the titular role; Johnson was tipped to co-star, or at least in negotiations to do so.
More recently, when we first heard about Rodriguez, we again suggested Johnson. He still makes a lot of sense; Race is the most action-oriented figure among the original four lead characters and is certainly a strong protector, the type of likable person (with a forgivable flaw or two) that Johnson loves to portray on the big screen.
Really, though, it depends on McKay's take on the material, and whether he wants to make Race Bannon the lead. He could put the focus on the younger characters, Jonny and Hadji, and then cast another strong personality as Race -- maybe even a woman? That could change up the dynamic nicely, especially for a story that looks to the future for inspiration.
When might we see the movie?
Since Chris McKay will be tied up with Dungeons & Dragons through its planned release on July 23, 2021, we probably won't see Jonny Quest until 2023 or 2024, at the earliest. For longtime fans, it will be a long few years!