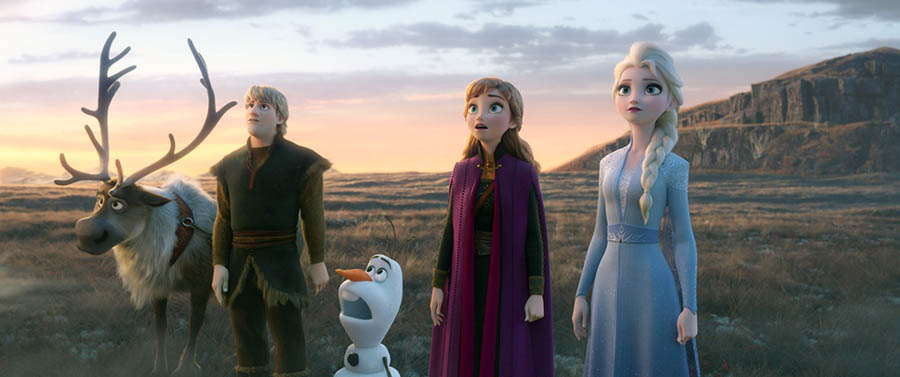 In the new adventure Frozen II, Elsa (Idina Menzel) and her sister Anna (Kristen Bell) journey to a strange land on an epic quest in search of the source of Elsa's magical power, accompanied by Kristoff (Jonathan Groff), Olaf (Josh Gad) and devoted reindeer Sven. Together, they form an unconventional yet trustworthy family unit, which is tested by what they discover along the way.
Real-life families flocked to see Frozen II in theaters over the weekend and will undoubtedly continue to do so for the foreseeable future! Here are three more adventures that will delight a variety of family units in theaters over the next few weeks.
Designed especially for families with slightly older children, the followup adventure sees Dwayne Johnson, Jack Black, Kevin Hart and Karen Gillan returning to rescue one of their own as they explore new territories, encounter new dangers and make new friends.
Release date: December 13. Get your tickets now!
The long-awaited adaptation of the beloved Broadway musical smash comes to the big screen with all the most memorable songs intact. And who wants to miss out on seeing stars like Idris Elba, Jennifer Hudson, Taylor Swift, Rebel Wilson, Ian McKellen and Judi Dench portray feline characters? The musical looks most suitable for families with slightly older children.
Release date: December 20. Sign up for a FANALERT® and be the first to know when tickets and other exclusives are available in your area.
A highly-accomplished, stylish secret agent (Will Smith) finds himself working with a brilliant, not-so-stylish scientist (Tom Holland). Paired up when a powerful threat emerges, they must endeavor to save the world, which means one of them must transform into a highly-accomplished, stylish pigeon.
Release date: December 25. Get your tickets now!