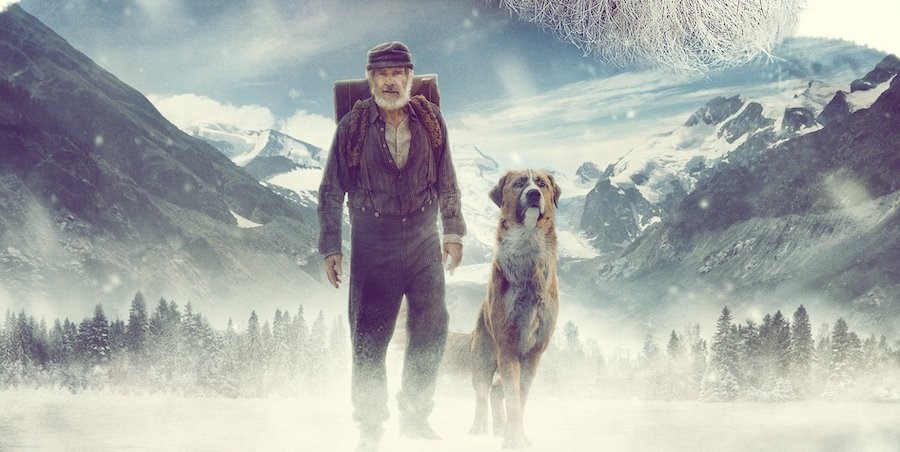 MUST-WATCH TRAILERS
The Call of the Wild takes us north: Fox released the first trailer for the latest adaptation of Jack London's legendary novel The Call of the Wild. This version of the Alaskan survival tale stars Harrison Ford alongside his canine best friend. Check out the spot below and see the movie in theaters on February 21, 2020.
Emma looks delightful: Speaking of movies adapted from classic literature, Focus Features shared a teaser for the latest movie based on Jane Austen's Emma. Anya Taylor-Joy stars in the title role this time around. Watch below and find the 19th century English comedy also in theaters on February 21, 2020.
Cats could be purrfect: Universal dropped another trailer for the musical Cats, and it landed on its feet, of course. Seriously, though, the adaptation of the popular Andrew Lloyd Webber show looks like it's going to be a real treat, like catnip for theatre fans and pet owners alike. Watch the new spot below and catch Cats in theaters on December 20.
Antebellum teases a haunting mystery: Lionsgate released a teaser trailer for their upcoming horror movie Antebellum, which is heavily marketed as being from the producers of Us and Get Out. The movie stars Janelle Monáe and Kiersey Clemons and appears intriguingly spooky. Watch below and see this one in theaters on April 24, 2020.
MUST-SEE MOVIE SCENES
21 Bridges cuts to the chase: Now in theaters, 21 Bridges stars Chadwick Boseman as a killer cop on the trail of some cop killers. In this action scene, the main character chases down one of the suspects after they're both hit by a police car:
Dark Waters gets serious: Fellow Marvel actor Mark Ruffalo is a different kind of agent of justice in Dark Waters, which is based on a true story of an environmental lawsuit. He plays a corporate lawyer investigating a terrible case of pollution. Watch:
Knives Out observes the truth: Opening next week, Knives Out also deals with an investigation, this one into a murder mystery. In this clip, Daniel Craig's detective discusses the case with Jamie Lee Curtis as the daughter of the deceased:
CLASSIC MOVIE TRAILERS OF THE WEEK
Frozen gave us chills: Disney's Frozen II is finally here, six years after the original became one of the biggest cultural phenomenons of the decade. With the sequel in theaters this weekend, let's look back at a few different ways the studio marketed the first Frozen, which opened in the US on November 22, 2013.
Teaser Trailer #1: Our first look at Frozen was the introduction of Olaf the snowman and Sven the reindeer in a teaser that plays a whole scene that never wound up in the actual movie:
Official Trailer #1: The first full trailer for Frozen brought in the plot of the movie as well as main characters Elsa, Anna and Kristoff, plus more of Olaf, too:
Elsa Trailer: The second full trailer is a lot like the first but this one shines more of a light on Elsa at first. There's also a nice fairytale introduction plus a tease of one of the songs:
CLASSIC MOVIE SCENES OF THE WEEK
The real Mister Rogers: In the new biopic A Beautiful Day in the Neighborhood, Tom Hanks portrays Fred Rogers, otherwise known as Mister Rogers. Just last year, moviegoers were treated to the real children's television host in the hit biographical documentary Won't You Be My Neighbor. In honor of the new drama, let's look back on some memorable clips:
Mister Rogers saves PBS: One of the most momentous events in both the life of Rogers and his program, Mister Rogers' Neighborhood, was when the TV personality went before Congress to defend the need for public television:
Daniel Striped Tiger: This clip, which goes into the relationship between Rogers and his puppet character Daniel Striped Tiger, features the TV host in his later years, around the time when Hanks is portraying him:
Officer Clemmons: Rogers inspired many people through his television show but also changed lives directly, as we'll see in A Beautiful Day in the Neighborhood. Here's another person, from his own show, on whom he had a great impact: