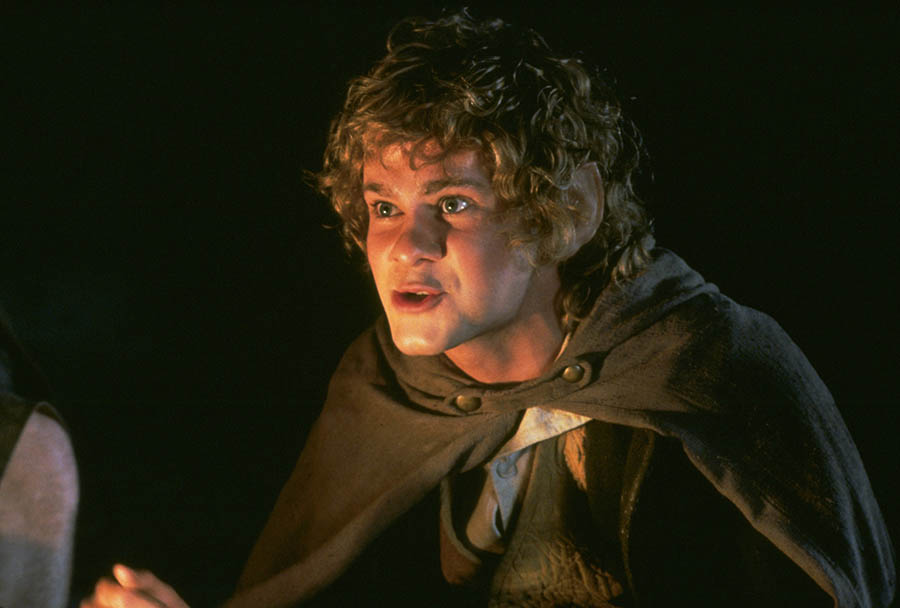 Production on the final chapter of the Skywalker Saga is underway, as Star Wars: Episode IX began shooting this month with The Force Awakens director J.J. Abrams at the helm. This movie is going to be a big deal, not only as the closer of a nine-part story (excluding spin-offs and animated features) but also the last time we'll be seeing Original Trilogy characters and the last time we'll be hearing an original score from John Williams.
The plot of the climactic Star Wars episode is unknown and the same goes for any new characters joining the franchise with this sequel. The latest addition to the cast, as revealed by Deadline, is Dominic Monaghan, who previously worked with Abrams on the ABC series Lost. Obviously, his part is a secret and speculation is rampant. But even if it's a minor and insignificant part, the Lord of the Rings actor, a longtime admitted Star Wars fan, is getting to cross the item off his bucket list.
Here's everything else we know about Star Wars: Episode IX so far:
Do we actually know anything yet?
We know that Star Wars: Episode IX will finish out the "Skywalker Saga," concluding the longrunning storyline that began with A New Hope back in 1977 and has continued through the original trilogy, the prequels and, recently, The Force Awakens and The Last Jedi. Oh, and we know there's a script and that it's begun shooting.
And do we know which cast members are returning?
At the end of The Last Jedi, most of the main cast was still with us. That means we'll be seeing the main characters Rey (Daisy Ridley), Poe (Oscar Isaac), Finn (John Boyega) and newly in charge villain Kylo Ren (Adam Driver). Also back are Lupita Nyong'o as Maz Kanata, Domhnall Gleeson as General Hux, Kelly Marie Tran as Rose Tico, Joonas Suotamo as Chewbacca, Anthony Daniels as C-3PO and Billie Lourd as Lieutenant Connix.
What about Luke and Leia?
Luke Skywalker died in The Last Jedi, but actor Mark Hamill has been revealed as a returning cast member for Episode IX, so Luke will appear in some form -- presumably as a "Force ghost."
Sadly, actress Carrie Fisher passed away after filming The Last Jedi, but she will also be able to return as General Leia in the movie, thanks to some previously unused footage Fisher shot for The Force Awakens and The Last Jedi. One of the big mysteries surrounding Star Wars: Episode IX was how the movie would handle the death of Carrie Fisher. And, in turn, how the franchise would say goodbye to Leia. Now we know, according to an official report from Lucasfilm.
Abrams says of the decision:
"We desperately loved Carrie Fisher. Finding a truly satisfying conclusion to the Skywalker saga without her eluded us. We were never going to recast or use a CG character. With the support and blessing from her daughter, Billie [Lourd], we have found a way to honor Carrie's legacy and role as Leia in Episode IX."
Is anyone else coming back from the Original Trilogy?
Yes, and it's someone long overdue to return. Fans had been wondering if Lando Calrissian would ever show up in the current Star Wars trilogy. The popular scoundrel from the original trilogy was a big part of The Empire Strikes Back and Return of the Jedi, and his absence from The Force Awakens and The Last Jedi left us all curious what became of the traitor turned hero of the rebel fleet.
Lando was given a minor update in the recent official-canon book Bloodline and is a big part of another new book called Last Shot. Meanwhile, we just met his younger self as portrayed by Donald Glover in Solo: A Star Wars Story (young Lando might also get his own spinoff). As for the original version, while we haven't officially seen Billy Dee Williams on screen as Lando since 1983, the actor has voiced the role in animated series and video games.
Williams had been publicly stating he wanted back in for an onscreen reprisal, though, and now he has gotten his wish, as The Hollywood Reporter confirmed rumors that he will indeed return as Lando in Star Wars: Episode IX. How much he'll appear is unknown, but in view of the lack of remaining original trilogy stars, we'd love to see him in a significant capacity. Maybe he'll be killed off heartbreakingly, too, who knows?
Are there any known newcomers for Episode IX?
Variety revealed Keri Russell (The Americans) will play some sort of action-heavy role, but details of her character are unknown. Russell is no stranger to anyone familiar with the career of director J.J. Abrams. She starred in his TV series Felicity, which began airing 20 years ago, and they were reunited when Abrams cast her as an IMF agent in Mission: Impossible III (above). Russell just recently finished up a lead role on the hit show The Americans, so this is a great next step for her.
Will she be a good guy or a bad guy? A human or an alien or a droid? While there are no details about her character available yet, Variety claims that it's an action-heavy role. That could still be anything since a performance-capture part could still require stunt work.
She will be joined by fellow newcomers Naomi Ackie (Lady Macbeth); Richard E. Grant (Logan), who has denied the rumor that he's playing popular Star Wars book villain Grand Admiral Thrawn; and, according to Deadline, fellow Abrams TV vet Dominic Monaghan (Lost, The Lord of the Rings).
Have there been any big rumors?
Yes, but we can't subscribe to many rumors or theories with Star Wars, especially this early. However, last year there was a credible report that this final episode would unite all three trilogies for a satisfying ending.
Who is directing this time?
J.J. Abrams, who directed The Force Awakens (a.k.a. Episode VII), is back at the helm in the wake of original director Colin Trevorrow's departure. Abrams is also writing the script with Chris Terrio (Argo).
Is John Williams back to score this one?
Yes, John Williams has been confirmed as the composer of Episode IX, making this his ninth and final Star Wars movie score.
When does Episode IX come out?
Star Wars: Episode IX releases on December 20, 2019.