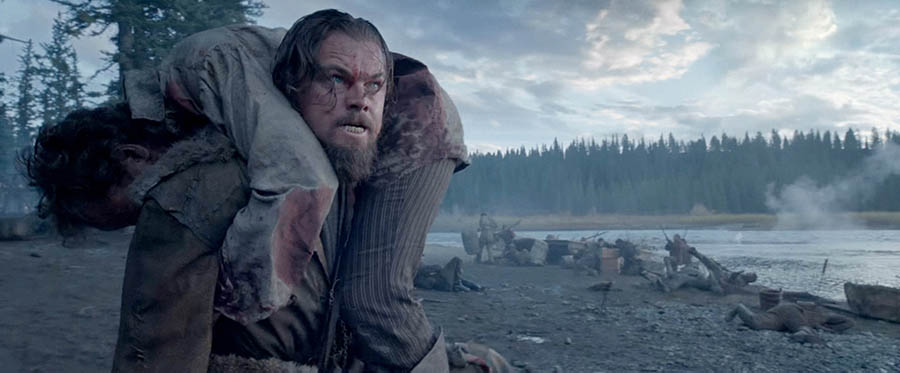 First published in 1946, William Lindsay Gresham's novel Nightmare Alley plumbed the lower depths of the entertainment industry. Tyrone Power bought the film rights and then starred in Edmund Goulding's big-screen adaptation, released in 1947. Meeting with mixed critical reviews and limited audience reactions, Nightmare Alley was eventually recognized as a distinctive, sterling example of the film noir genre. Guillermo del Toro (The Shape of Water) became involved with a remake in 2017, according to Variety.
Academy Award-winning actor Leonardo DiCaprio (The Revenant, top) is now rumored for the lead role. What do we know about the project so far?
Who stars?
As reported by Variety, Leonardo DiCaprio is now in talks to star in the film. The actor will next be seen in Quentin Tarantino's Once Upon a Time in Hollywood, which is set for theatrical release on July 26.
The 1947 film adaptation also starred Joan Blondell, Coleen Gray and Helen Walker, so we can expect more casting news about key roles in the coming week.
What's the story?
Reportedly, the new big-screen version will stick closer to the original source material than the first film. In the novel, the protagonist joins a carnival in order to study with a master mentalist, then goes out on his own with a naive young woman. In time, the protagonist grows bored and transforms himself into a preacher who offers seance sessions. Still dissatisfied with life, he meets a psychologist with greater powers than he has. Deciding to go away together, one last swindle must be pulled.
Who wrote the screenplay?
Guillermo del Toro, who earned Academy Award nominations as a writer for Pan's Labyrinth and The Shape of Water, wrote the script with Kim Morgan, a longtime writer of a wide variety of classic Hollywood films.
Who directed?
Guillermo del Toro. This will mark his first directorial follow up to The Shape of Water.
When can we see it?
No release date has been set yet. Production is scheduled to begin this fall, so it's possible the film will be completed and in theaters by the end of 2020. (We hope!)
Watch a trailer for del Toro's The Shape of Water below.