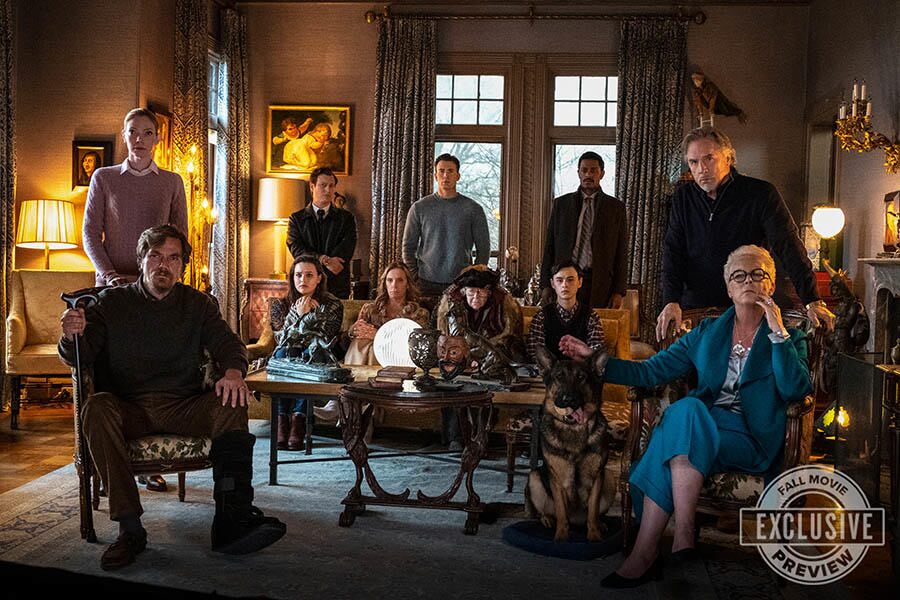 Proper British chaos erupts in Knives Out after well-known crime novelist Harlan Thrombey (Christopher Plummer) is found dead of an apparent suicide. Famed Detective Benoit Blanc (Daniel Craig) quickly takes charge of the case, deducing that murder may have been committed and declaring every member of the wealthy patriarch's large family to be a suspect. As his investigation continues, many amusing wrinkles and brain-bending twists lie ahead in the wryly funny and suspenseful mystery.
Our exclusive new trailer showcases the film's all-star cast, including Chris Evans, Ana De Armas, Jamie Lee Curtis, Don Johnson, Michael Shannon, Toni Collette, LaKeith Stanfield, Katherine Langford and Jaeden Martell. As highlighted in the video, the critical praise comes fast and furious as the mystery deepens and the stars shine like precious, if possibly cracked, jewels. Rian Johnson (Star Wars: Episode VIII - The Last Jedi) directed.
Watch the delightful trailer below and then get tickets to see Knives Out. It opens in theaters everywhere on November 27, just in time for Thanksgiving.