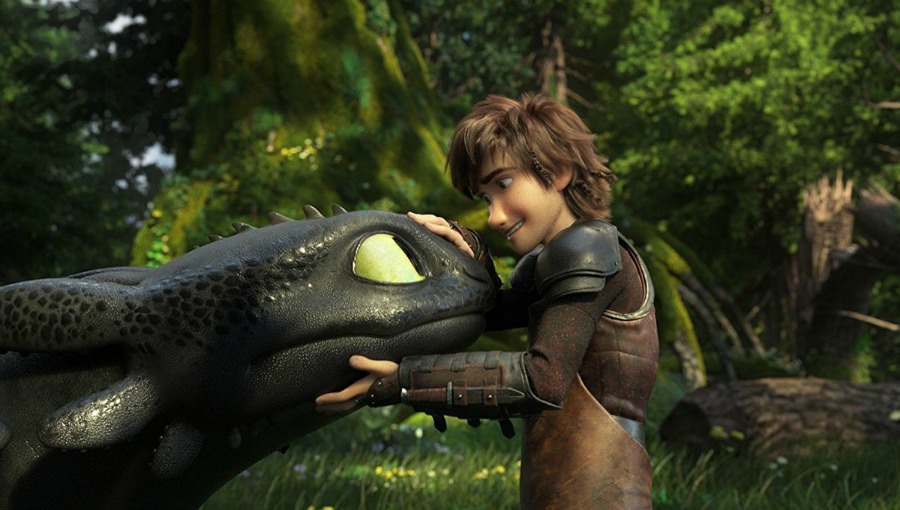 It's among the most anticipated family films of the year, and Fandango is giving you a chance to see How To Train Your Dragon: The Hidden World three weeks before it officially arrives in theaters on February 22.
Oh yes, we did say THREE WEEKS EARLY!
Fandango is hosting the early access screenings on February 2. To grab tickets and find out where the final How To Train Your Dragon installment will be screening early by you, fly on over to our Fandango Early Access page right here.
And while you're waiting to see how it all ends, Fandango sat down for an exclusive chat with the film's stars, Jay Baruchel (Hiccup) and America Ferrera (Astrid). From where the film picks up to clever Easter eggs to keep an eye out for, Baruchel, Ferrera and the film's director, Dean DeBlois, tell us everything we need to know before heading out to the theater.
Watch the full interview below.
In How To Train Your Dragon: The Hidden World, what began as an unlikely friendship between an adolescent Viking and a fearsome Night Fury dragon has become an epic adventure spanning their lives. When the sudden appearance of female Light Fury coincides with the darkest threat their village has ever faced, Hiccup and Toothless must leave the only home they've known and journey to a hidden world thought only to exist in myth. To hear more from the How To Train Your Dragon: The Hidden World cast, check out content from our partners at Today.
Check out the latest trailer below.