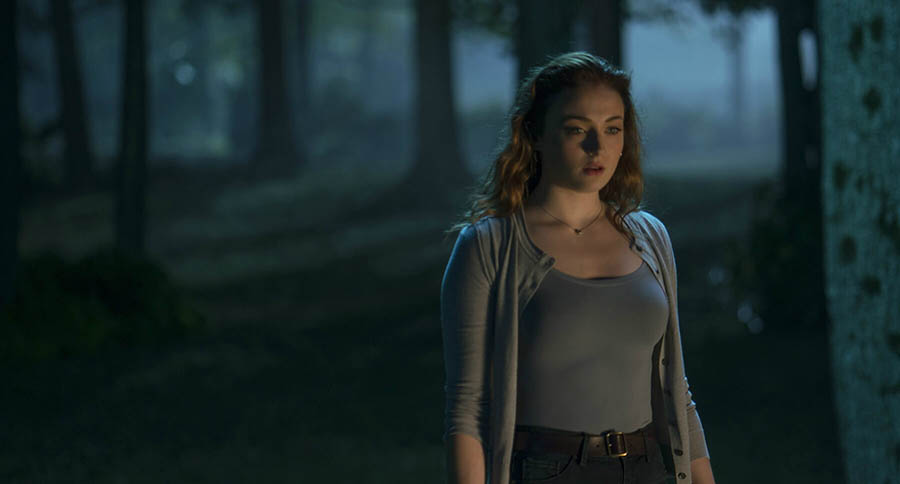 An all-new take on a classic X-Men comic book story, Dark Phoenix looks set to establish its own ground rules when it hits the big screen. The action-adventure revolves around Jean Grey (Sophie Turner), who is affected by a powerful cosmic force while on a rescue mission, becoming far more unstable than ever before.
The final trailer offers a further peek at action sequences that look truly spectacular, along with greater insight into Jean Grey's plight and the extent of the threat to the entire X-Men universe. Read everything we know and then watch the trailer below.
Who stars?
James McAvoy, Michael Fassbender, Jennifer Lawrence, Nicholas Hoult, Sophie Turner, Tye Sheridan, Alexandra Shipp, Kodi Smit-McPhee, Evan Peters and Jessica Chastain.
While nearly everyone else is reprising roles they've played in past X-Men adventures, Chastain is the big new addition. The two-time Academy Award nominee will be playing a mysterious character identified only as "Smith."
What's the story?
Here's the official synopsis: "In Dark Phoenix, the X-Men face their most formidable and powerful foe: one of their own, Jean Grey. During a rescue mission in space, Jean is nearly killed when she is hit by a mysterious cosmic force. Once she returns home, this force not only makes her infinitely more powerful, but far more unstable.
"Wrestling with this entity inside her, Jean unleashes her powers in ways she can neither comprehend nor contain. With Jean spiraling out of control, and hurting the ones she loves most, she begins to unravel the very fabric that holds the X-Men together. Now, with this family falling apart, they must find a way to unite -- not only to save Jean's soul, but to save our very planet from aliens who wish to weaponize this force and rule the galaxy.
Who wrote the screenplay?
Simon Kinberg. His past credits as a writer include X-Men: The Last Stand, X-Men: Days of Future Past, X-Men: Apocalypse and Fantastic Four. He's also known for Jumper and Mr. and Mrs. Smith.
Who directed?
Simon Kinberg also directed Dark Phoenix. It's his feature directorial debut. He has considerable experience as a producer (Deadpool, Logan) in addition to his extensive credits as a writer.
When can we see it?
20th Century Fox will release Dark Phoenix in theaters on June 7. Sign up for a FanAlert now and be the first to know when tickets and other exclusives are available in your area.
Watch the final trailer below.
Watch the previous trailers below.