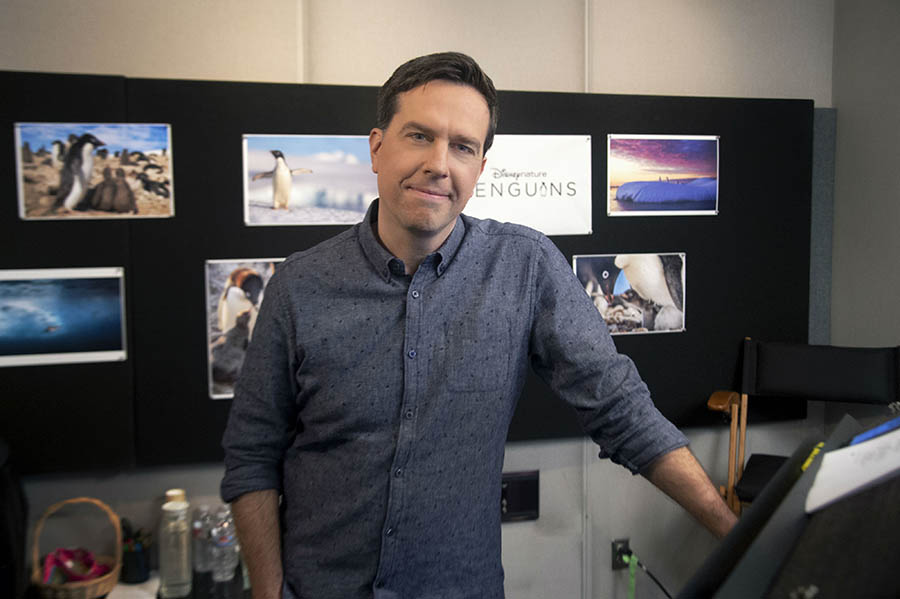 "People are really just going to love this movie," says Ed Helms about Penguins, the latest all-new Disneynature adventure. As the film's narrator -- and a new father himself -- Helms felt a special kinship with Steve, an Adélie penguin who is the star of the show.
In our exclusive video, Helms explains that the film follows Steve, first as he meets his mate and then as they raise chicks together. "As a new dad," Helms notes, "it really gave me some insight into Steve's trial and error parenting!"
Enjoy the video below, and then get tickets so the entire family can watch Penguins together. It opens in theaters and select IMAX on Wednesday, April 17.