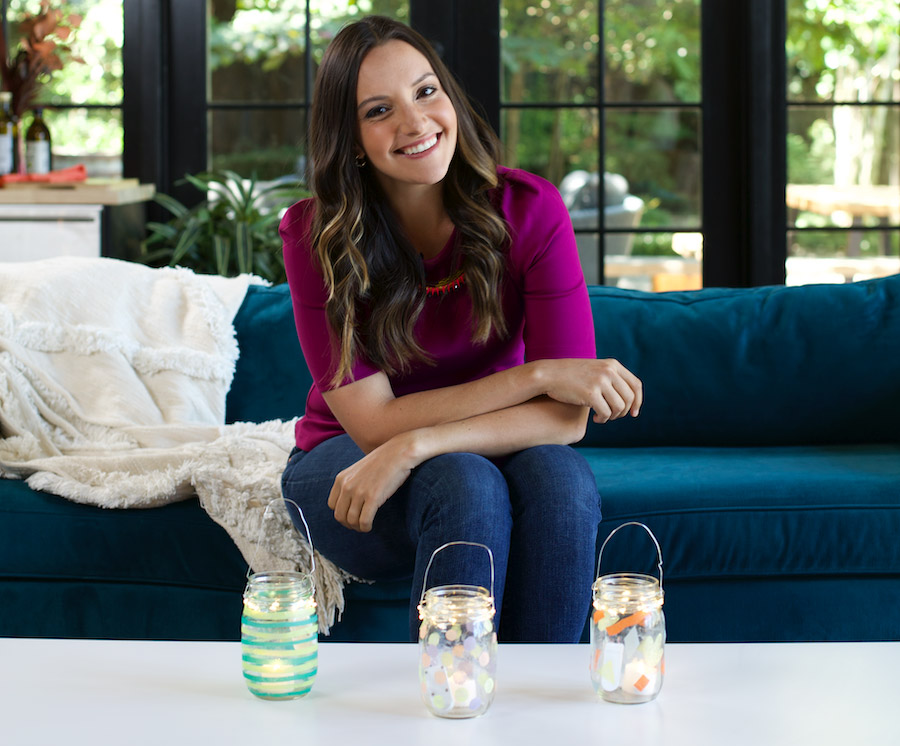 Ready to set a truly magical scene? For your next family movie night, I'm excited to show you how to turn everyday materials and supplies into gorgeous glowing lanterns. Brit Morin here, Founder and CEO of Brit + Co, mom to two wild boys and a big fan of family movie night, especially after spending a day running around with my kiddos. I've teamed up with DQ® to share some of my favorite kid-friendly projects — perfect for making before, during or after watching a flick with the fam.
Follow along and learn how to use glass jars, tissue paper and glue to create super colorful lanterns. What I love most about this project is that the possibilities are endless — cut or tear tissue paper into all sorts of different shapes and color combos to create something totally unique.
Materials and tools:
Tissue paper in a variety of colors

Glass jars (no lids needed)

Metal wire

Adhesive

Scissors (and kid scissors!)

Battery-powered fairy lights

LED tea light
Instructions:
1. Start by cutting out or tearing a few fun shapes from your tissue paper.
2. Attach them to your jar using glue. Put a little glue under the shape, then brush another layer of glue over top to seal it in.
3. Once the glue has dried, wrap wire around the rim of your mason jar to create a handle to hang it from.
4. Twist some fairy lights around the top, then drop the battery pack inside the lantern to hide it.
5. Finish the whole thing off by dropping an LED tea light right in the lantern.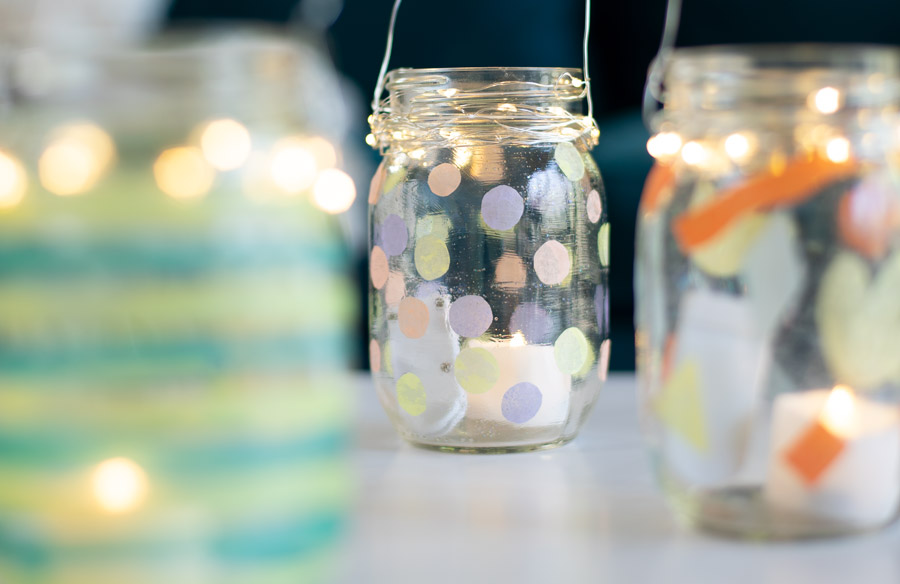 You can create tons of different variations based on the shapes and colors you're drawn to. Trace the inside of a roll of tape or any circular object and cut out polka dots! Or keep it simple and just cut up a bunch of stripes. Gotta love the abstract pattern — it's foolproof! Hope this project helps add a bit of color and light to your next family movie night.
You know what might look good alongside those colorful lanterns? A delicious treat from the NEW DQ® Fall Blizzard® Menu. Be sure to check out your local DQ® for the fan-favorite Pumpkin Pie Blizzard® Treat and other new flavors!
Sponsored by DQ®