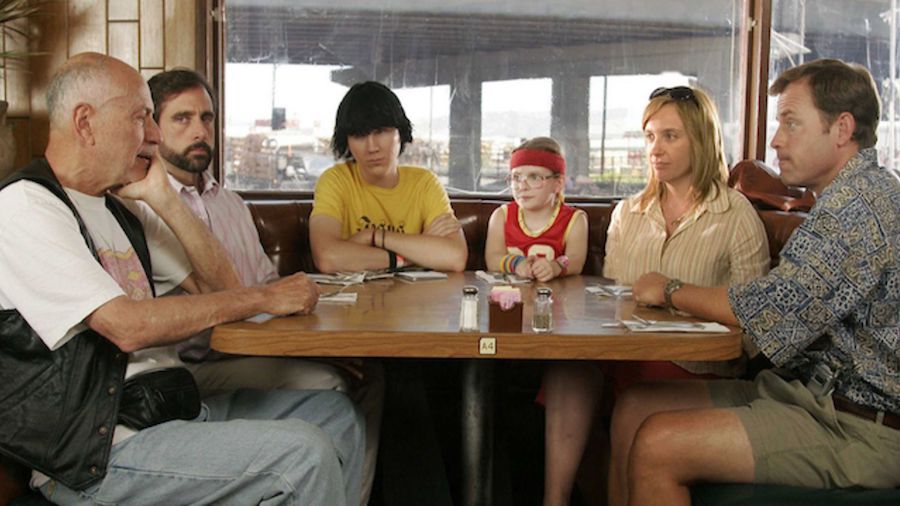 Every year, film festivals celebrate the art of movie-making, showcasing actors and directors who are exploring the outer limits of their creativity. Our film festival favorites (all available to watch right here on FandangoNOW) include bold, unexpected visions created by familiar names, as well as striking stories from fresh new cinematic voices.
Sundance
The festival sets the stage for the year in indie film, with a spotlight on the discovery of emerging talent.
Very few people might have expected Keegan-Michael Key's costar on TV's 'Key and Peele' to make his directorial debut with a social horror-thriller, but actor/filmmaker Jordan Peele defied expectations and made a film that was scary and timely. Premiering as a secret midnight screening at Sundance, the film played to a sold-out, "rowdy" audience, including "an enthusiastic Patton Oswalt," who told Peele during a post-screening Q&A that the film was brilliant, and, reportedly, Mala Obama, the former first daughter. Veteran Sundance programmer Charlie Sextro called it "the most electric screening I've attended. … The crowd went crazy."
Other films we love that debuted at Sundance: Little Miss Sunshine, Beasts of the Southern Wild, Napoleon Dynamite, Blindspotting, Reservoir Dogs, Winter's Bone, Saw, Brick, Whiplash.
SXSW
Long known for its musical element, SXSW (or South By Southwest) has become known in more recent years as the place to discover scrappy independent films and daring commercial fare.
John Boyega broke out in the clever, audience-pleasing sci-fi adventure from writer and director Joe Cornish. Boyega continued to display his magnetic screen presence in J.J. Abrams' Star Wars: The Force Awakens, which gained him worldwide stardom. Boyega did 10 auditions before landing the role. Enjoying a raucous SXSW premiere, attended by Anna Kendrick, Simon Pegg, and executive producer Edgar Wright, the British horror-comedy won the Midnight Feature Audience Award and was acquired for U.S. distribution in theaters.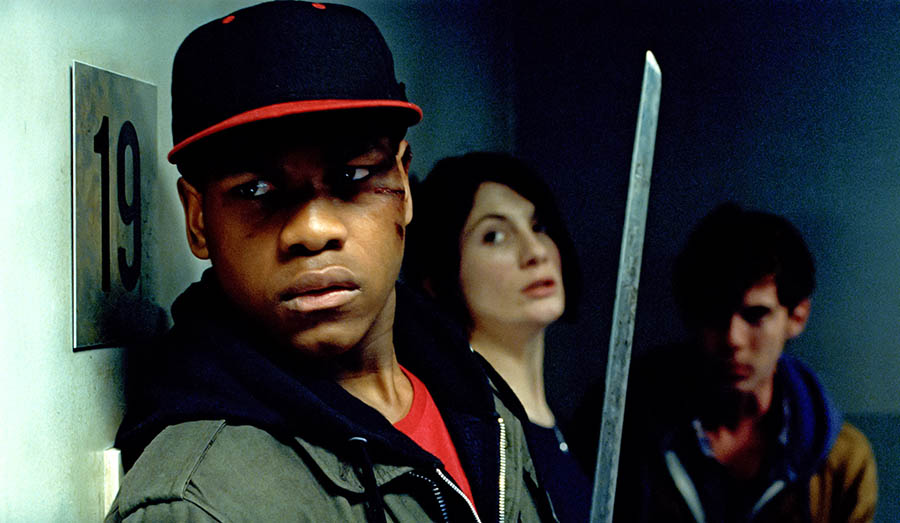 Other films we love that debuted at SXSW: The Cabin in the Woods, Us, 21 Jump Street.
Cannes
Celebrities happily walk the red carpet at the glamorous event in the South of France, where the triumphs of both veteran and neophyte filmmakers are celebrated.
Crouching Tiger, Hidden Dragon
Ang Lee, who began his career making intimate family dramas, firmly established himself as a world-class filmmaker with a swirling action adventure that won critical acclaim and appealed to audiences around the world. When the film opened in the U.S. later that year, Roger Ebert noted in his review: "It stirred even the hardened audience at the 8:30 a.m. press screening at Cannes last May." During one early scene, "the critics applauded, something they rarely do during a film." Another critic reported: 'At press screenings, the film has left audiences whooping and cheering at its spectacular action sequences." The film became a worldwide smash at the box office and ultimately won four Academy Awards.
Other films we love that debuted at Cannes: LA Confidential, Mulholland Drive, No Country for Old Men, Once Upon a Time… in Hollywood, Parasite, Sicario, Pulp Fiction, Apocalypse Now, Mother, Marie Antoinette.
Telluride/Venice/Toronto
This trio of fall festivals traditionally kicks off the fall movie season, when adult-oriented dramas, serious comedies, and epic adventures are especially prized.
The scorching sophomore feature from director Barry Jenkins skillfully and movingly illuminated issues of identity and sexuality. The film premiered at Telluride, receiving "five-star reviews and its fair share of shaken, tearful reactions," then screened a few days later at Toronto "to a rapturous reaction," on its way to winning three Academy Awards, including Best Picture.
Other films we love that debuted at Telluride: El Mariachi
At Venice: Joker, Goodfellas, Training Day, The Crying Game, Monsoon Wedding, Jackie.
At Toronto: A Beautiful Day in the Neighborhood, Knives Out, The Princess Bride, The Big Chill, If Beale Street Could Talk, Spring Breakers, You're Next.
New York Film Festival
Presenting a smaller, carefully-curated selection of high-profile films means that each title receives greater than usual attention from the critical press and the discerning public.
Screenwriter Aaron Sorkin and director David Fincher captured the zeitgeist with a movie that may be even more relevant today than in 2010, when the film enjoyed its world premiere at the festival. Critics hailed the film about the founding and development of Facebook. Portrayed on screen by Armie Hammer, Tyler Winklevoss and Cameron Winklevoss attended the screening; Cameron described it as "nonfiction."
Other films we love that debuted at the New York Film Festival: Her, Captain Phillips, Gone Girl, Life of Pi, Badlands, Bob & Carol & Ted & Alice.
Watch all of our film festival favorites right here on FandangoNOW