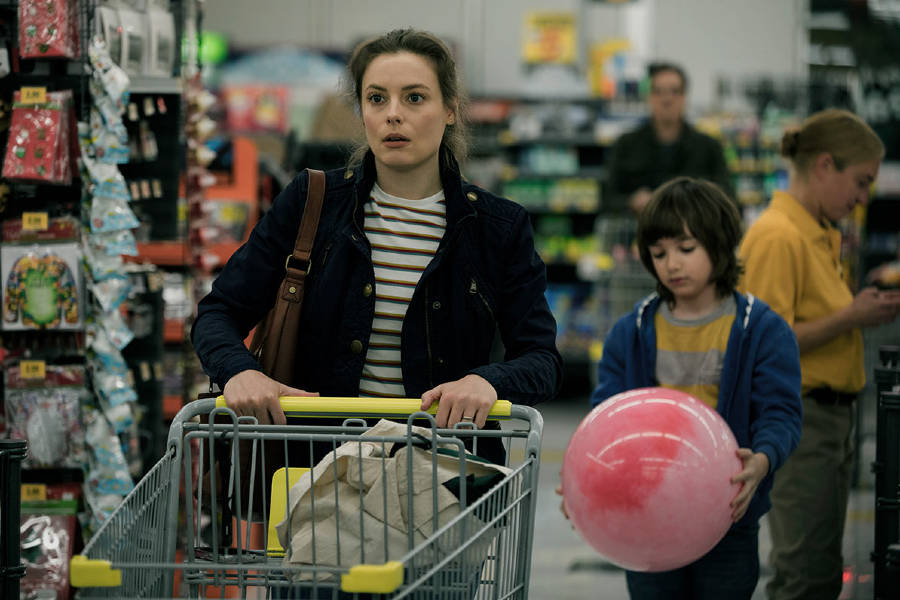 Nowadays, cell phone and tablet usage has skyrocketed, but that might not be a good idea for everyone, as vividly demonstrated in Come Play. The thriller explores the world of sweet young Oliver (Azhy Robertson), who finds it difficult to make friends, spending more and more time on his mobile devices. His concerned and loving parents (Gillian Jacobs and John Gallagher, Jr.) are quite rightly alarmed, though, when Oliver's personal devices become seriously dangerous for him and the family.
Our exclusive clip showcases a taste of the horror that awaits. Young Oliver is happily engaged with his personal tablet one night, trying out the face-filters feature that superimposes masks on his face as he looks into the device. The fun and games are quickly transformed when Oliver sees something startling staring back at him from his personal device.
Watch the clip below in its entirety -- on your own phone or tablet, if you dare -- then get tickets to see Come Play, which opens today in select theaters nationwide.