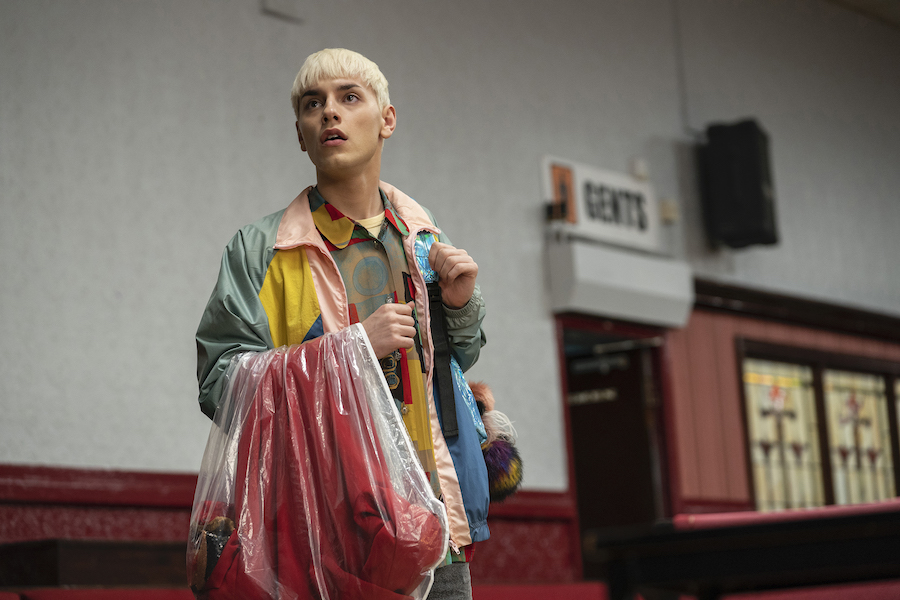 It's National Coming Out Day, and Everybody's Talking About Jamie. The movie trailer, that is.
First a documentary called Jamie: Drag Queen at 16, and then a spectacularly celebrated musical called Everybody's Talking About Jamie, the feature-film adaptation of the hit musical has debuted its first trailer... and it is glorious. The movie-musical, which follows 16-year-old Jamie as he overcomes bullying and prejudice on the way to becoming a drag queen, stars Max Harwood, in his feature film debut. Everybody's Talking About Jamie officially hits theaters in February.
To celebrate the new trailer (watch it below), Fandango spoke with director Jonathan Butterell, who also directed the staged version, and makes his feature debut here. Butterell tells us why it's important to reveal the film's first trailer on National Coming Out Day, and how this new big-screen version took an already unforgettable story to the next level.
Fandango: Why do you feel it was important to debut the film's first trailer on National Coming Out Day?
Jonathan Butterell: I would hope National Coming Out Day is a day in which Moms, Dads, teachers, friends, communities, towns, cities and countries can come together, and create a safe space; in which all of us can define ourselves as we see ourselves, in which we can all express ourselves without shame or fear and in which we can love openly who we choose to love. I believe Everybody's Talking About Jamie shows us that this is possible, and so it feels right that the films trailer comes out on this day.
Everybody's Talking About Jamie is a celebration of an effeminate 16 year old, working class boy finding his place in the world. Before our story begins our hero has taken the courageous step to come out. This isn't a coming out story in that sense. Instead, Jamie is a fledgling about to take flight, he is certain of his identity, but not certain of where he is to fly or how the world will receive him.
Fandango: Tell us more about the film's star Max Harwood – this is his feature film debut. What was it about him that made him perfect to play Jamie?
Jonathan Butterell: A young actor who is comfortable with his effeminacy, can sing, dance, act and has the sass and sensitivity to play our hero is a big ask [and] Max Harwood was a truly wonderful find.
I met hundreds of brilliant young actors in our search for the young characters in our story, and over 3000 young people applied to be part of the film. It was through running an open casting call with our casting director Shaheen Baig that we found Max, the open call asked for young people with an interest in drag to apply, and Max submitted a video introducing himself. After many auditions in which we looked at acting, singing, dancing and explored drag, we were thrilled to offer Max the part.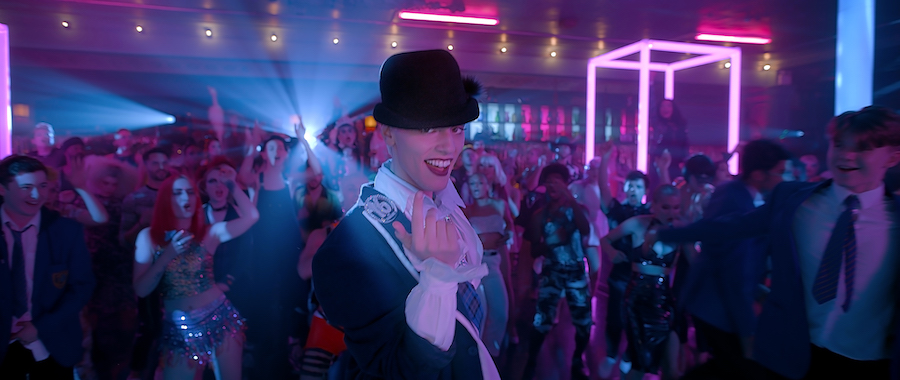 Fandango: The trailer shows some big musical numbers – is there a personal favourite you can't wait for people to see?
Jonathan Butterell: After pouring your love and attention into making the whole film it's hard to have favourites. Each song is a delight in its own way!
Fandango: Did you change anything about the story or the music in adapting it for the Cinema?
Jonathan Butterell: The heart of this story remains the same whether on stage or screen, but what I would say about adapting for cinema is it has allowed us to grow and expand the scale of what's possible immensely. Film has allowed our imaginations to really fly.
Bringing the story to screen meant our world could become so much bigger, and could show Jamie in his community whilst also showing the landscape that community sits within, which for me, is so important.
We could move from everyday places like Parson Cross, the council estate (projects) where Jamie lives with his mum, to a fantasy nightclub with hundreds of extras or a catwalk with incredible outfits! When Jamie's imagination takes flight we could really take it to new heights which couldn't be achieved in the same sense on the stage.
What's also brilliant about cinema is the reach it has; you come to the very centre of communities across the world, to your own local cinema. Thrilling!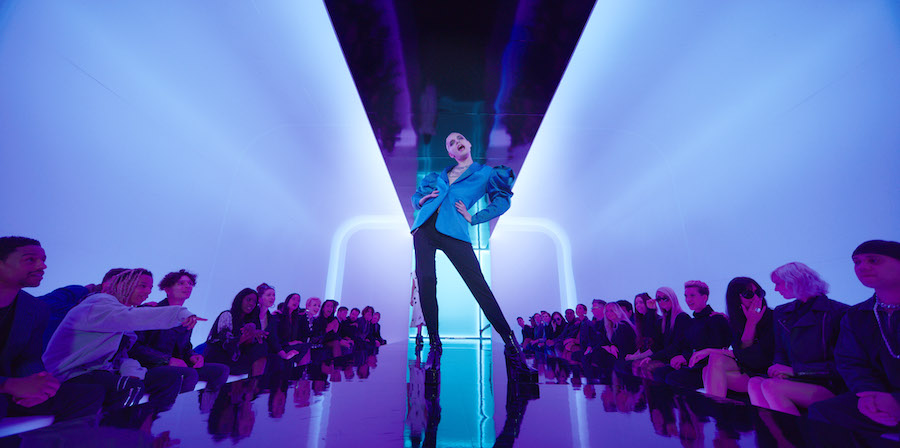 Fandango: Why is this an important story to tell right now and what do you hope audiences take away from it?
Jonathan Butterell: We are living through such challenging times. What I hope Jamie brings to the world is a celebration of heart and joy. In a world that can seem so divided Everybody's Talking About Jamie is ultimately a story of community. And a story of community eventually coming together to celebrate all of our unique differences.
Everybody's Talking About Jamie hits theaters on February 26, 2021.