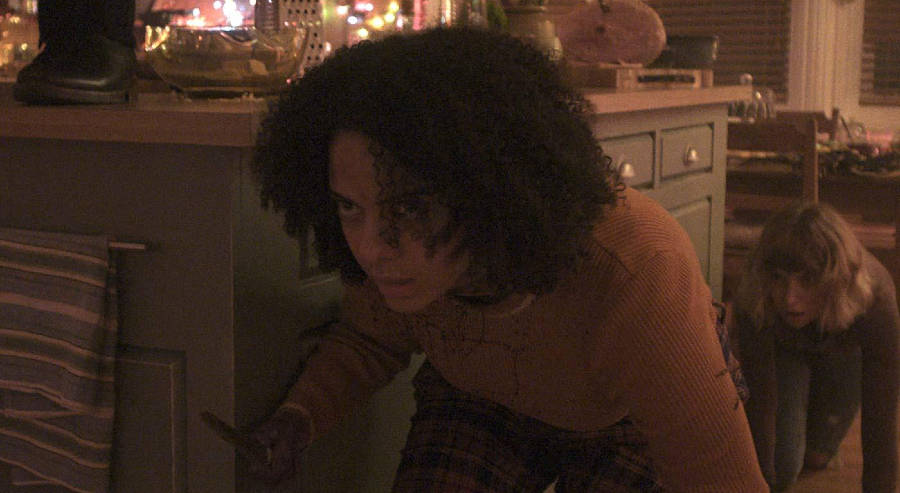 Home may be where the heart is, according to an old saying, but movie fans know that home can also be a place where the horror reigns supreme. We've seen enough horror movies set inside houses to know that terror can break out at any time, whether it's because of a home invasion, spooky ghosts, or frightening creatures from the beyond.
Are you ready for a scary story that unfolds inside a small apartment, a starter house in the suburbs, a cabin in the woods, a spacious estate, or anywhere else that you call home? Here are our picks for horror movies that will make you rethink another old saying: "There's no place like home."
In director Sophia Takal's reimagined adaptation of Bob Clark's classic tale, threatening messages of unknown origin lead to murder, prompting a group of young women to unite and fight a common foe.
More 'caller inside the house' suspense thrillers: When a Stranger Calls; Scream; Black Christmas (1974) .
Three young people with larceny in their hearts figure that a blind man (Stephen Lang) will be an easy mark, only to find themselves fighting to escape the bedarkened house.
More 'captive in the house' suspense thrillers: Misery; The People Under the Stairs; The Loved Ones .
Bill Murray, Dan Akyroyd, Harold Ramis and Ernie Hudson team up to fight ghosts. Their first client (Sigourney Weaver) lives in an especially posh apartment building that serves as the home of a diabolical secret society. Who's afraid now?
More haunted apartment-complex horror movies: Candyman; [REC]; Quarantine; The Sentinel .
Faced with the imminent closure of a historic haunted hotel, the last two employees (Pat Healy, Sara Paxton) decide to investigate legends that may prove fatal to their health in director Ti West's creepy thriller.
More haunted-hotel horror movies: The Shining; Doctor Sleep.
Paranormal investigators Vera Farmiga and Patrick Wilson face their biggest challenge yet as they endeavor to help a family tormented by dark spirits in their isolated house. James Wan directed.
More haunted-house fright films: Poltergeist; Crimson Peak; Ju-On The Grudge.
Driven to desperation, true-crime writer Ethan Hawke seeks inspiration by moving his family into a house known as the setting for past violent crimes. When he discovers disturbing videos in the attic, he learns that some secrets should never be revealed.
More creepy movies about a haunted video in the house: The Ring.
A celebratory family gathering, held in a beautiful, remote estate, turns deadly when masked home invaders arrive to wreak mysterious havoc upon everyone. Sharni Vinson, AJ Bowen and Barbara Crampton star.
More disturbing home-invasion thrillers: The Strangers; The Purge; Us.