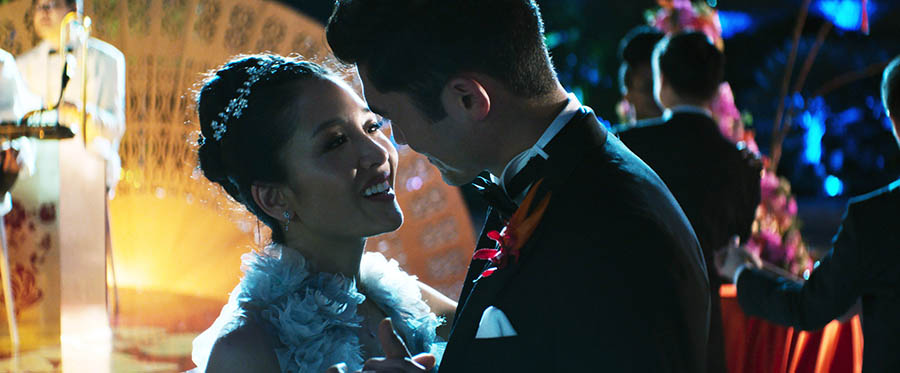 Published in 2013, Crazy Rich Asians became a very popular novel and spawned two fictional sequels. Like the original novel, the film version revolves around preparations for an elaborate wedding that has become the talk of the aristocracy in Singapore.
Greeted with positive reviews from critics and moviegoers alike, Crazy Rich Asians is a box office success. It's already earned an estimated $34 million, against its reported $30 million production budget and it's just getting started. Plans for a sequel are now moving forward, per THR. Here's what we know so far.
Who will return?
Director Jon M. Chu is planning to return. Chu has already committed to directing a big-screen version of Lin-Manuel Miranda's musical In the Heights, which is scheduled for theatrical release on June 26, 2020, but THR says he would "likely" be able to helm a Crazy Rich Asians sequel right after that.
Screenwriters Peter Chiarelli and Adele Lim, who worked on the first film, are also likely to return, but that's not confirmed yet. The sequel itself is not yet confirmed, for that matter. Warner Bros. has the option on author Kevin Kwan's entire trilogy of books, though, and with the film's initial success, a sequel is (almost) assured.
What is the plot in the sequel to the original book?
Published in 2015, China Rich Girlfriend focuses on a romance that develops between Astrid (Gemma Chan) and her first love, Charlie (Harry Shum Jr.), as well as the continuing relationship between Rachel (Constance Wu) and Nick (Henry Golding) as they head to China to search for her long-lost father. The book also features a romance involving ambitious soap opera actress Kitty (Fiona Xie), who dumps the staid Alistair (Remy Hii) for flamboyant Bernard (Jimmy O. Yang).
Chu confirms that a potential sequel would follow what happens in the book: "The idea is to tell the story in the next movie." Beyond that, producer Brad Simpson says: "We have a plan with Kevin [Kwan] for the next two films." A potential third film would be based on Kwan's Rich People Problems, published in 2017.
Who will star?
Constance Wu, Henry Golding, Michelle Yeoh and other members of the main cast have options in place for both sequels. So it's hoped that everyone will return.
When might we be able to see a sequel in theaters?
If all goes well, we could see a sequel as soon as 2021 -- just three years away, if we can wait that long!