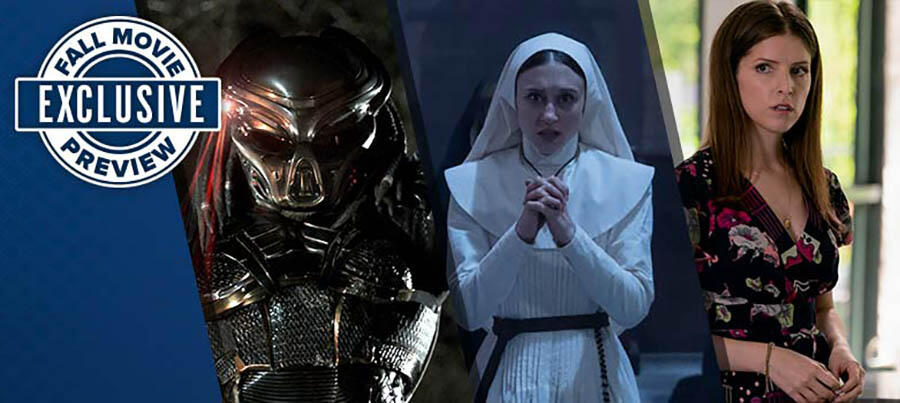 Welcome to the official start of the 2018 fall movie season! Over the next few months, Hollywood will dole out some of the year's most memorable movies. From major awards contenders to highly-anticipated sequels, many consider this stretch of time to feature films that you won't soon forget. These films will thrill, chill, amaze and challenge viewers in ways that will have them talking all the way through next year's Academy Awards ceremony.
To celebrate the kick-off of the fall movie season, Fandango is doing something we have never done before by providing exclusive looks at over forty movies arriving on the big screen between now and Thanksgiving. We have collected every fresh look and included it here. Among the films with exclusive images below are: The Predator (9/14). Smallfoot (9/28), A Star Is Born (10/5), Beautiful Boy (10/12), Halloween (10/19), Bohemian Rhapsody (11/2), The Grinch (11/9), Creed II (11/21), Ralph Breaks the Internet (11/21), Second Act (November 21) and so many more.
Click here for our complete 2018 Fall Movie Preview Gallery
2018 Fall Movie Exclusive Images
(Click each movie title to learn more, plus: sign up for Fan Alerts and buy tickets where available)
Operation Finale (AUGUST 29)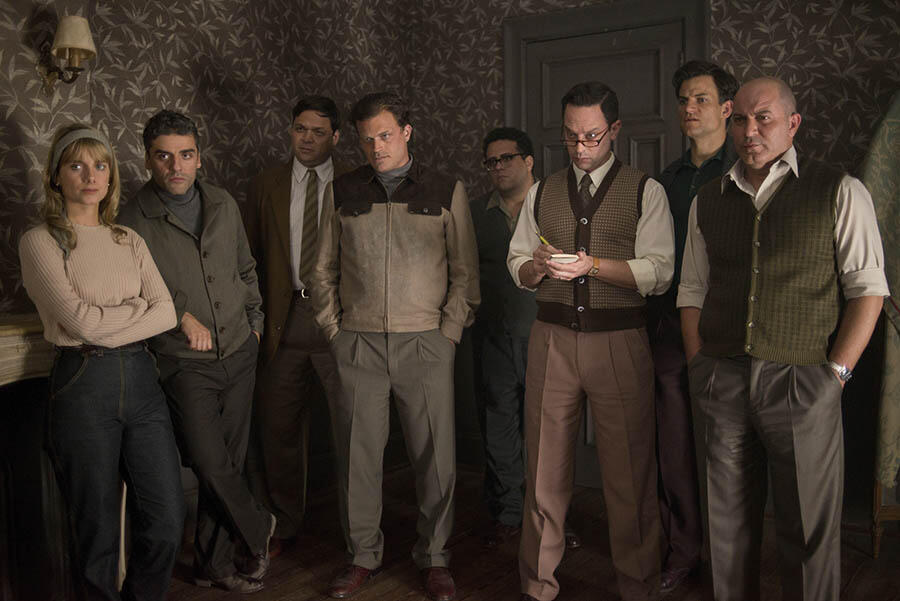 Inglourious Basterds star Mélanie Laurent is back battling Nazis, this time alongside Oscar Isaac and Nick Kroll in a more serious and authentic historical drama. The three play Israeli secret agents in the true story of the search for and apprehension of Adolf Eichmann (Ben Kingsley), one of the masterminds of the Holocaust, after World War II.
KIN (AUGUST 31)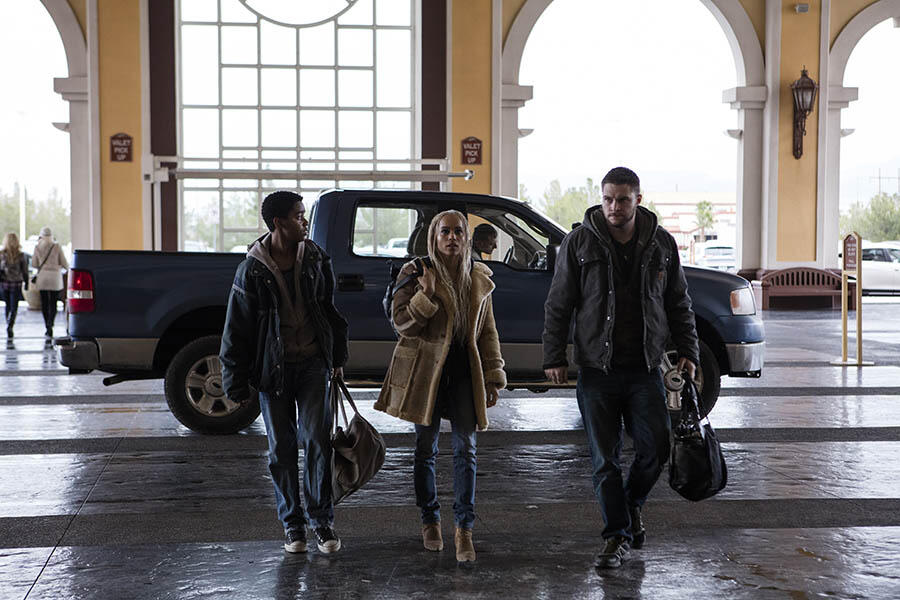 Family matters most when two brothers (Jack Reynor and Myles Truitt) go on the run with a mysterious futuristic weapon that they've found. Chased by the feds, a crime boss and the gun's otherworldly owner, the experience leads them to an unbreakable bond. Directed by the Baker Brothers based on their own short film, Kin also stars Dennis Quaid, Zoe Kravitz, James Franco and Carrie Coon.
The Nun (SEPTEMBER 7)
Promising to be the darkest chapter of the Conjuring cinematic universe, this spin-off horror prequel from the screenwriter of Annabelle and It takes the franchise to a haunted monastery in 1950s Romania. Bonnie Aarons reprises her role as the terrifying demon nun of the title, previously seen in The Conjuring 2 and Annabelle: Creation, starring alongside American Horror Story regular Taissa Farmiga.
Peppermint (SEPTEMBER 7)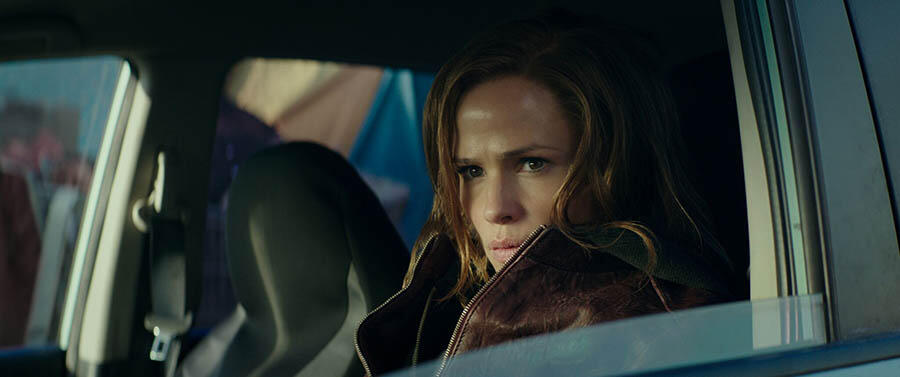 Jennifer Garner returns to her action roots with this revenge movie from the director of Taken and the screenwriter of London Has Fallen. The former Alias and Elektra star uses her own particular set of skills to play a mother turned vigilante who single-handedly takes on a drug cartel following the murders of her husband and daughter.
Mandy (SEPTEMBER 14)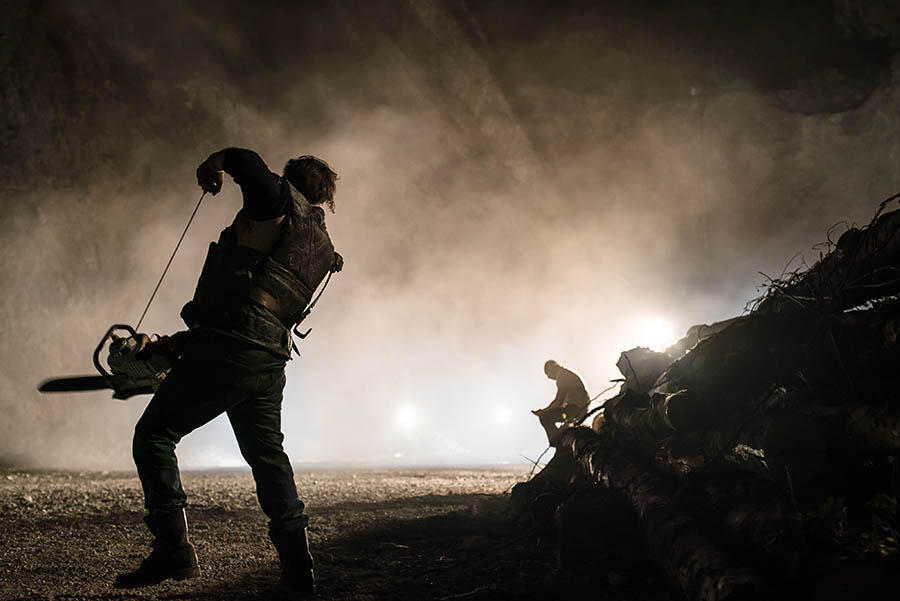 A huge hit at this year's Sundance Film Festival, the latest from visionary director Panos Cosmatos (Beyond the Black Rainbow) offers another trippy experience. The uniquely surreal and bloody movie sees Nicolas Cage giving his all as a 1980s logger hunting down the strange cultists who killed his wife (Andrea Riseborough).
The Predator (SEPTEMBER 14)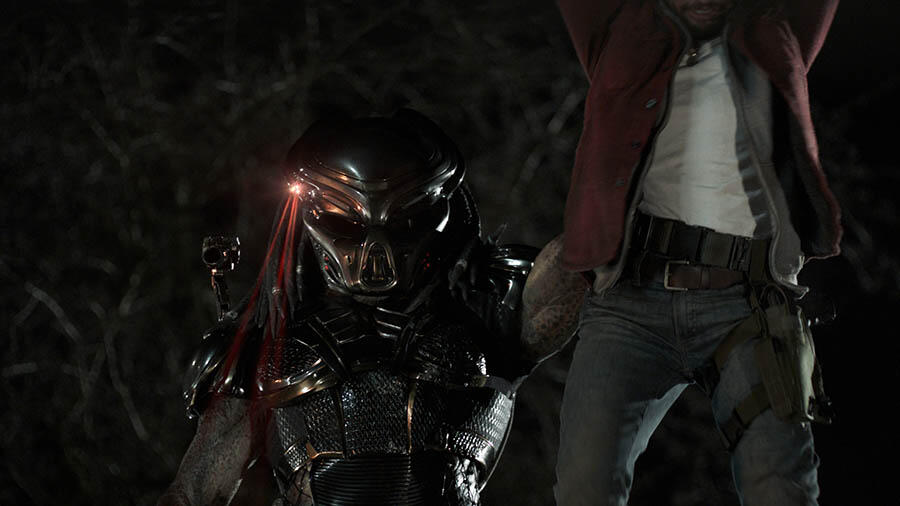 The long-awaited fourth installment of the Predator series (not counting crossovers with Alien) brings multiple hybrid incarnations of the camouflaging extraterrestrials to suburban America. While there, the ruthless alien hunters go up against Logan's Boyd Hollbrook and his team of ex-soldiers, as well as his son (Jacob Tremblay) and a local science teacher (Olivia Munn).
A Simple Favor (SEPTEMBER 14)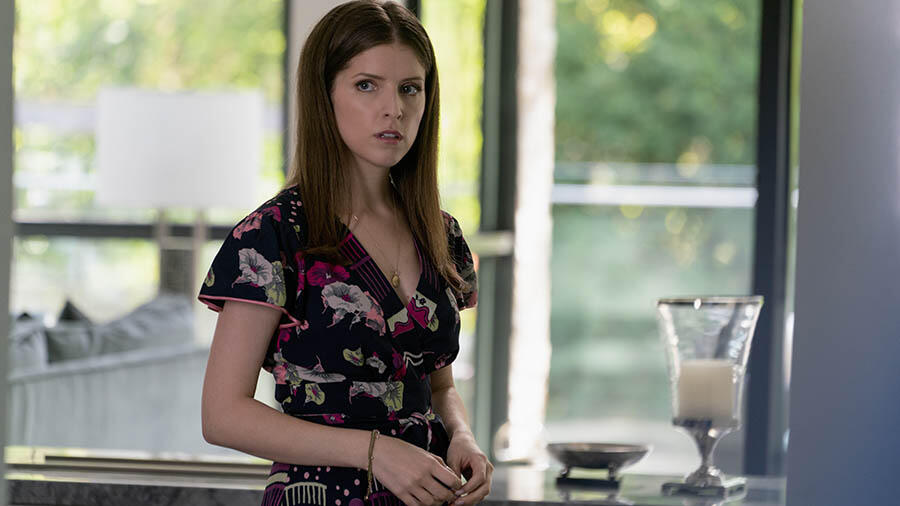 Paul Feig, who is better known for comedies like Bridesmaids and Ghostbusters, directed this twist-filled crime thriller starring Anna Kendrick as a mommy blogger whose beautiful, wealthy and mysterious new friend (Blake Lively) suddenly goes missing. She teams up with the woman's husband (Henry Golding) to find out what happened, but is he the one responsible for her disappearance?
White Boy Rick (SEPTEMBER 14)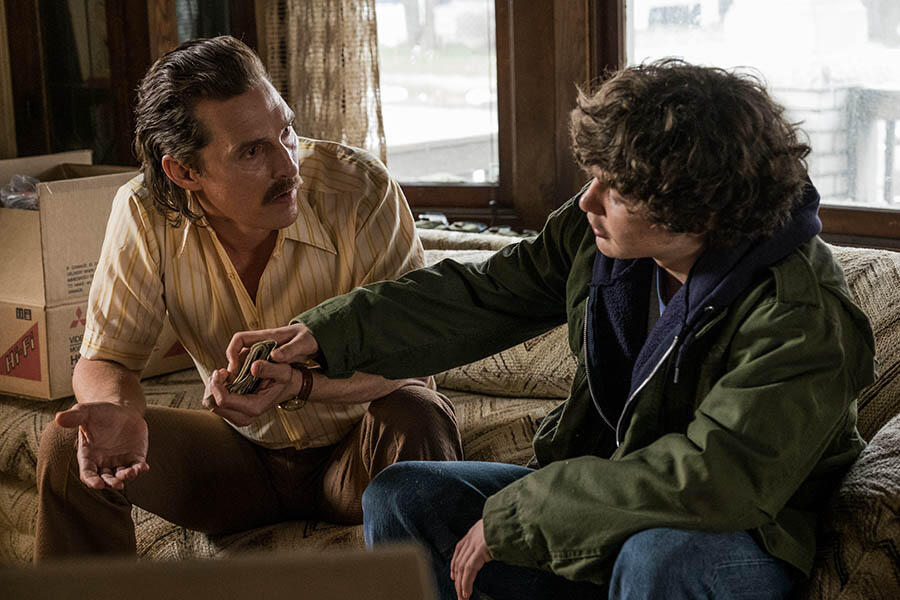 When is a teen movie also a gangster movie? When it's about real-life cocaine dealer Richard Wershe Jr. (played by newcomer Richie Merritt), who was the youngest FBI informant ever before becoming a drug kingpin, all under the age of 18. Matthew McConaughey also stars as the boy's father in the 1980s-set crime drama from acclaimed filmmaker Yann Demange ('71).
Colette (SEPTEMBER 21)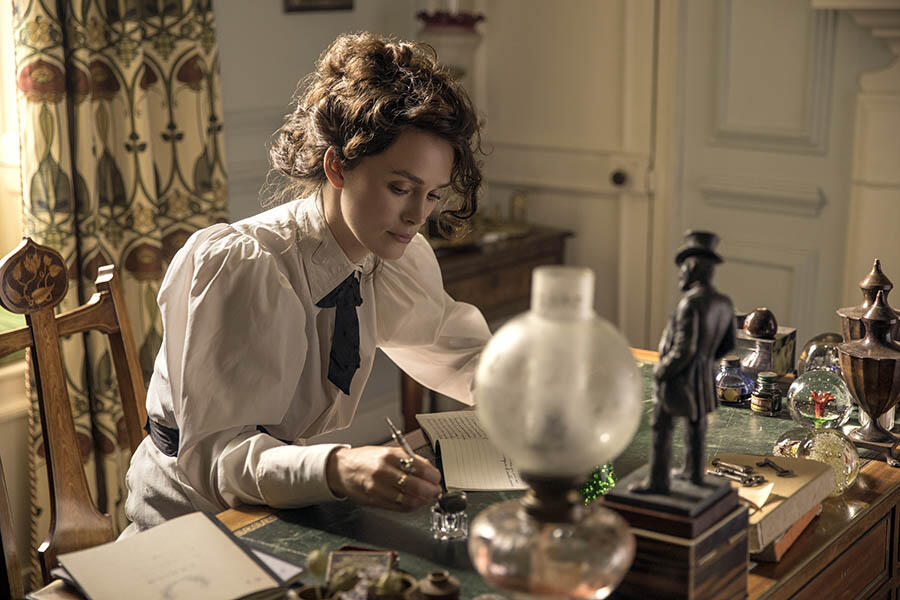 Keira Knightley has portrayed real-life figures such as Domino Harvey and Joan Clarke. Now she stars as the eponymous Nobel Prize-winning author, best known for writing Gigi, in this biopic from Wash Westmoreland (Still Alice). Colette famously broke from the oppression of her husband (Dominic West), who for many years took credit for her work.
The House with a Clock in Its Walls (SEPTEMBER 21)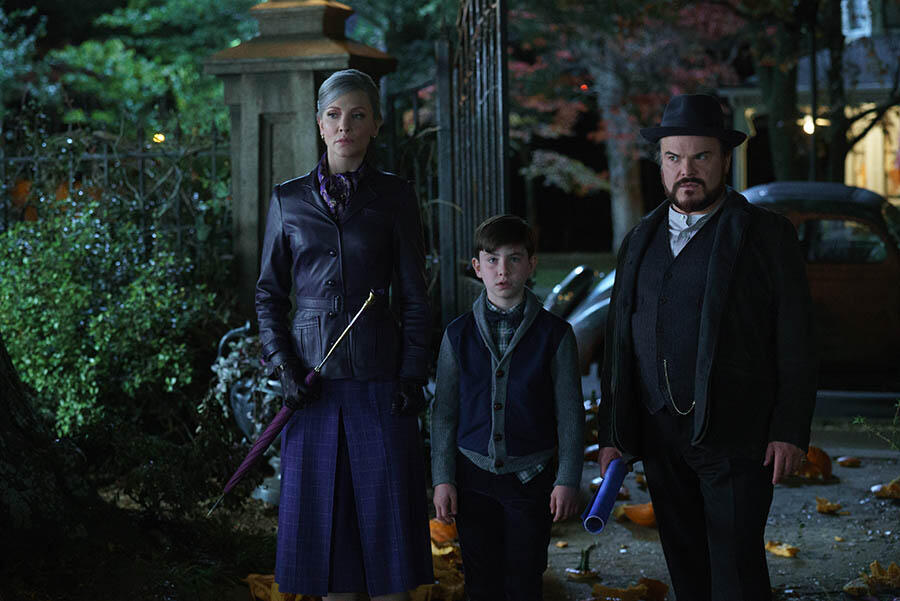 Iconic horror director Eli Roth (Hostel), long associated with violent and gory R-rated fare, now tackles a scary movie for kids with this adaptation of the classic children's novel. Owen Vaccaro stars as a young boy sent to stay with his uncle (Jack Black), who turns out to be a warlock, in a magical and mysterious old house. Cate Blanchett co-stars as the witch next door.
The Sisters Brothers (SEPTEMBER 21)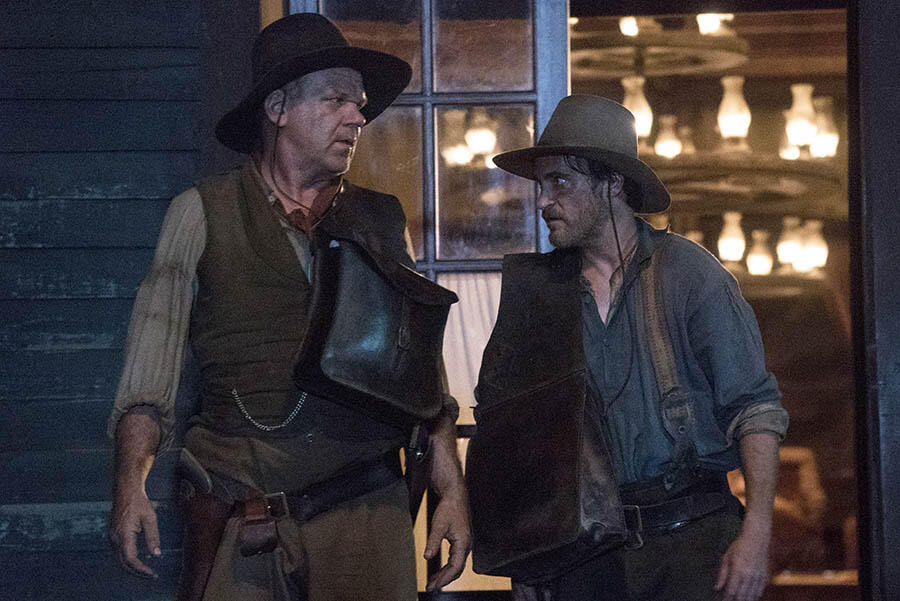 Joaquin Phoenix and John C. Reilly are the Sisters Brothers, a pair of assassins in the Old West searching for a prospector (Riz Ahmed) who has allegedly stolen from their boss (Rutger Hauer). From acclaimed filmmaker Jacques Audiard (A Prophet), the dark comedic crime film also stars Jake Gyllenhaal as a mutual associate involved in the four men teaming up in a gold-digging enterprise.
Life Itself (SEPTEMBER 21)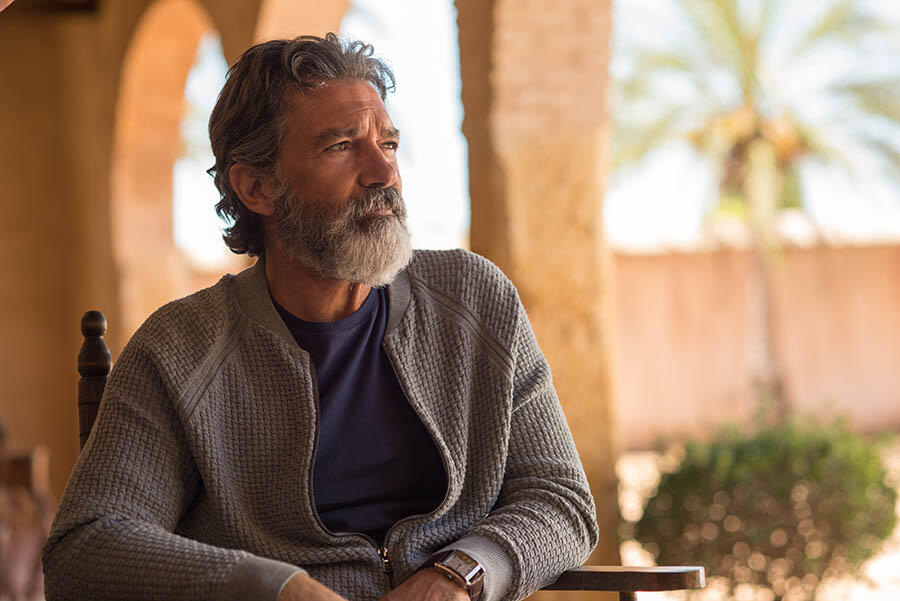 This multigenerational drama, which takes places in New York and Spain, features a star-studded ensemble featuring Oscar Isaac, Olivia Wilde, Annette Bening, Olivia Cooke, Mandy Patinkin and Antonio Banderas. Their characters intertwine in a story primarily focused on a couple's life together from college through parenthood.
Hell Fest (SEPTEMBER 28)
When you go to a horror-themed amusement park, you want to be plenty scared, but you don't want to literally fear for your life. The premise behind this slasher movie involves a masked killer terrorizing theme park guests who first think the real murders are part of the Halloween-based entertainment. But they're in for a more terrifying ride than they paid for.
Night School (SEPTEMBER 28)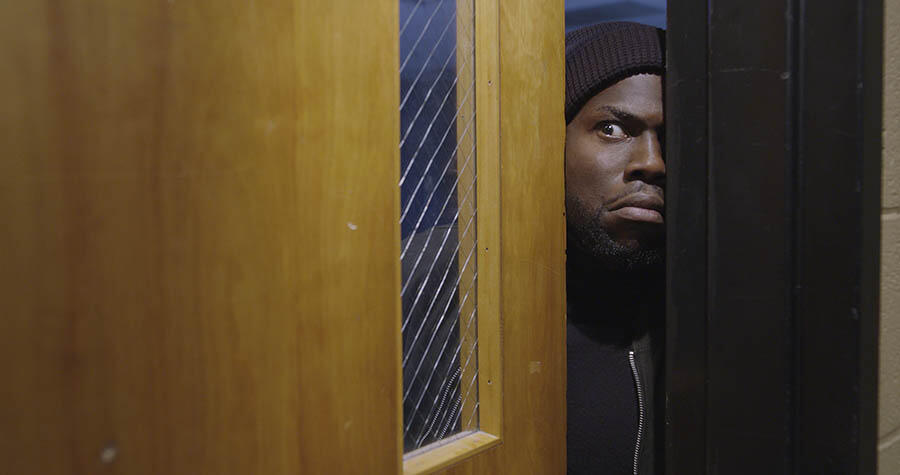 Girls Trip breakout Tiffany Haddish re-teams with director Malcolm D. Lee for another wild comedy, this one starring Kevin Hart as an adult student working to pass the GED exam so he can regain employment. Hart and Haddish, who plays the night school instructor, hilariously spar, while Mary Lynn Rajskub, Rob Riggle, Al Madrigal, Anne Winter and Romany Malco join in the fun as classmates.
The Old Man & The Gun (SEPTEMBER 28)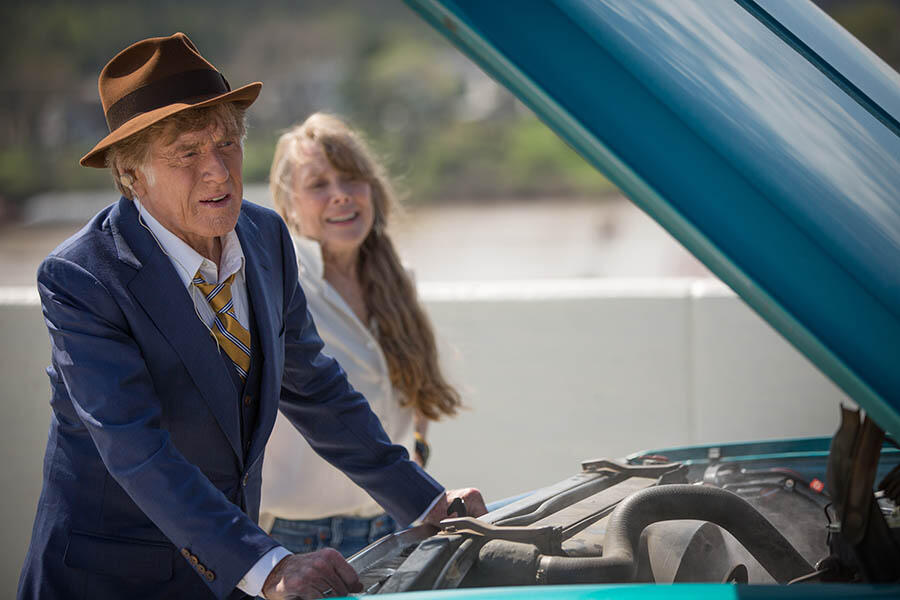 In his final movie before retiring, Robert Redford portrays the notorious escape artist Forrest Tucker, who successfully broke out of prison 18 times. The comedic biopic, which is directed by David Lowery (Pete's Dragon), co-stars Sissy Spacek, Danny Glover, Elisabeth Moss and recent Oscar winner Casey Affleck, as a detective pursuing the aging criminal.
Smallfoot (SEPTEMBER 28)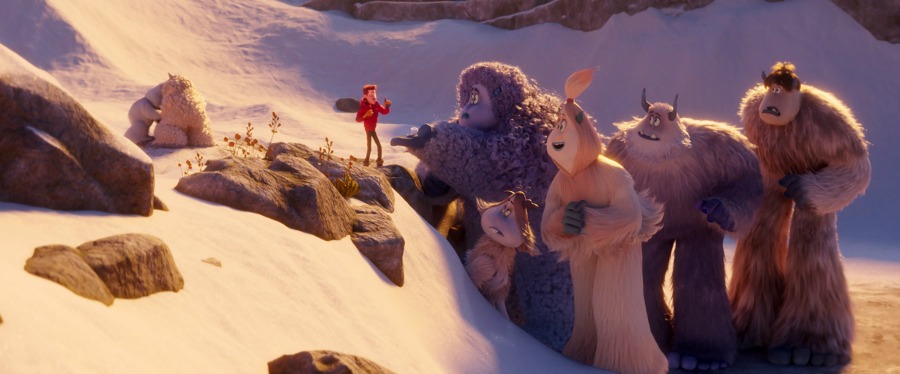 From the perspective of the world's most legendary creatures, man is the myth. That's the case for Migo (voiced by Channing Tatum), an abominable snowman who sets out to prove the existence of "Smallfoot," a mountain climbing human (James Corden), to his fellow yeti (including Zendaya, Common, Gina Rodriguez, Danny DeVito and LeBron James).
A Star Is Born (OCTOBER 5)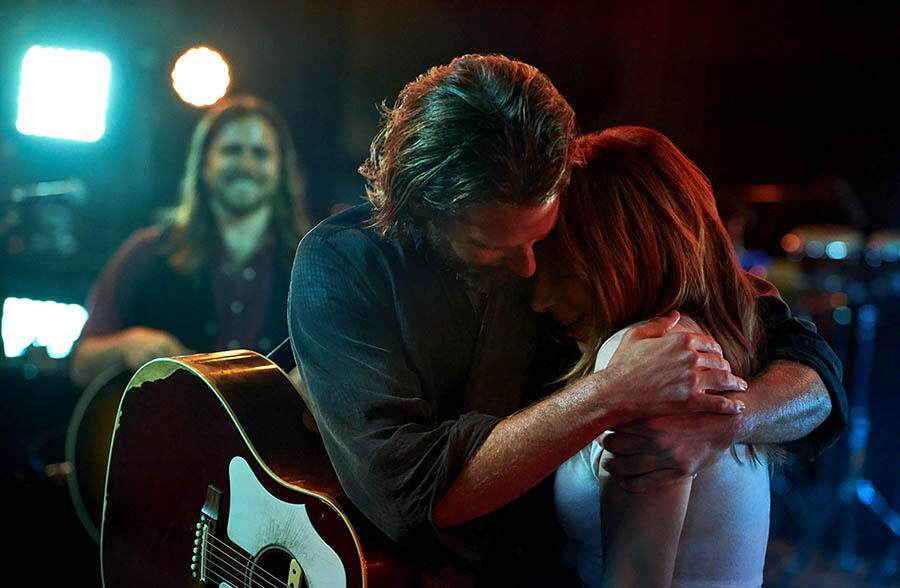 The latest version of A Star is Born features pop icon Lady Gaga as a young singer during her rise to fame. Bradley Cooper, making his directorial debut, co-leads the musical drama as an alcoholic, past-his-prime country singer who discovers, mentors and falls in love with the fresh talent, who begins to overshadow him.
Bad Times at the El Royale (OCTOBER 12)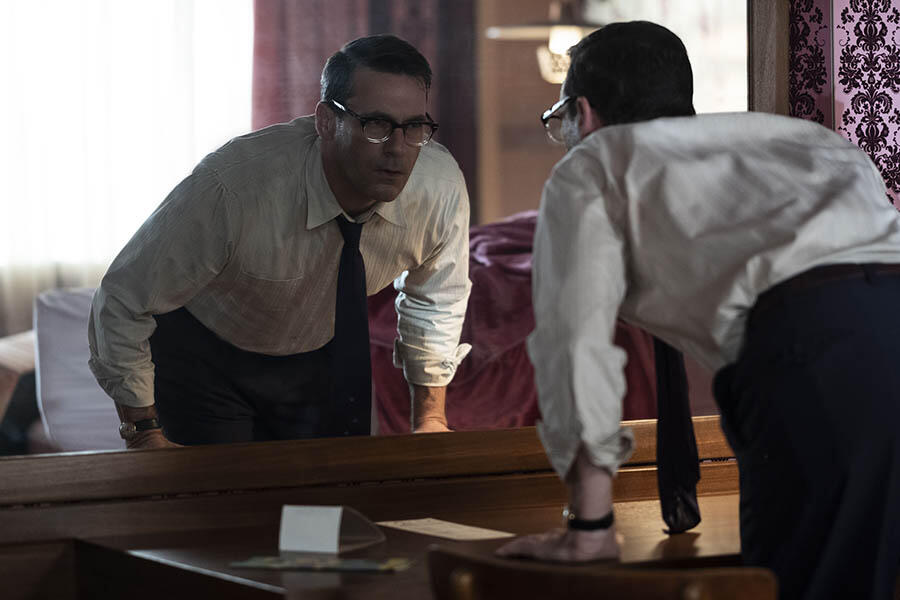 From Drew Goddard, one of the masterminds behind Cloverfield and The Cabin in the Woods, comes an ensemble mystery thriller about seven strangers who happen to meet while seeking redemption at a rundown motel. The players include Chris Hemsworth, Dakota Johnson, Jon Hamm, Cynthia Erivo, Jeff Bridges, Cailee Spaeny and Nick Offerman.
Beautiful Boy (OCTOBER 12)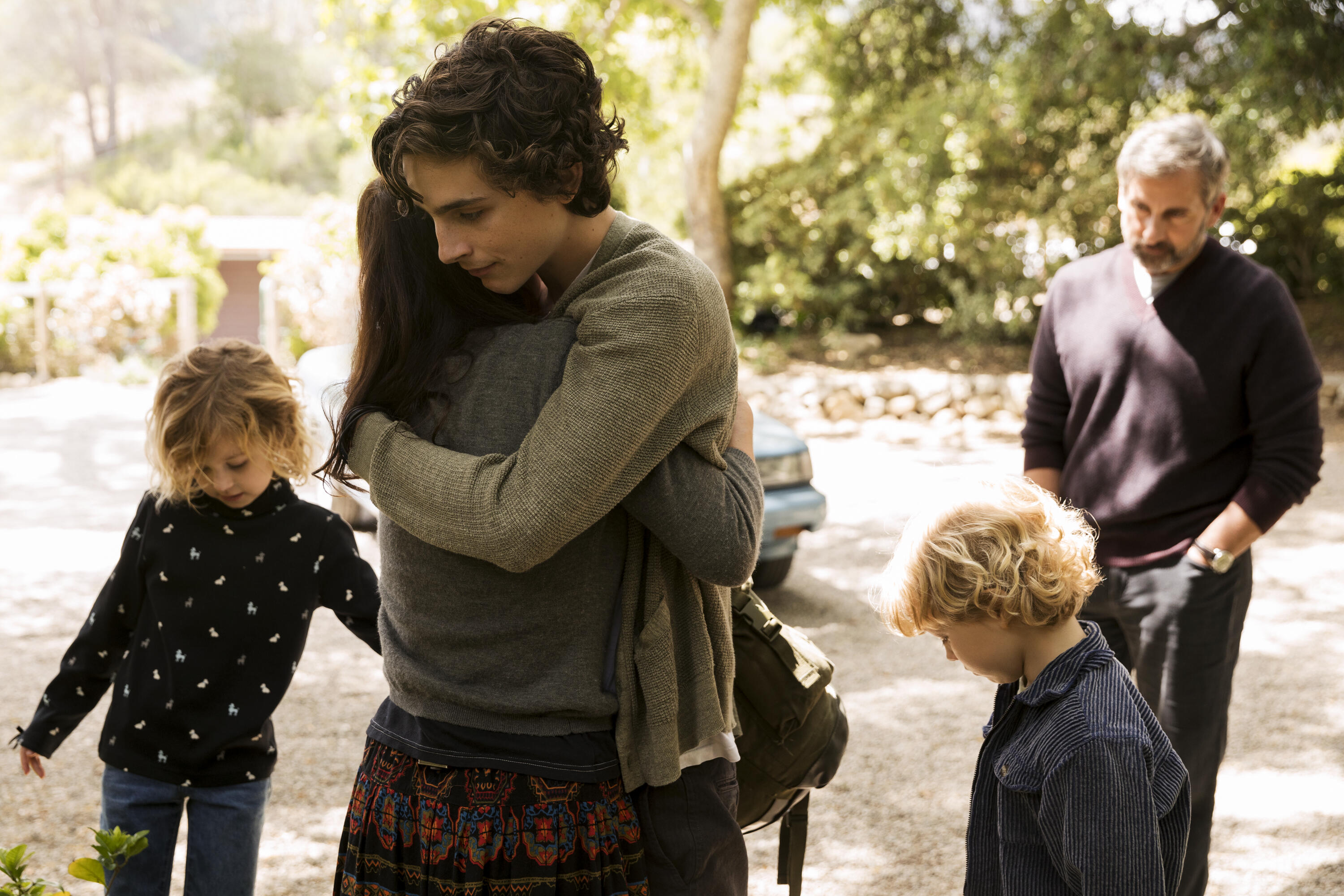 Steve Carell and rising star Timothée Chalamet (Call Me By Your Name) play father and son in this heavy drama about the latter's struggle with addiction. Sure to be a major awards contender, the movie is based on separate memoirs written by the two men recalling the same events and difficult shared experience.
First Man (OCTOBER 12)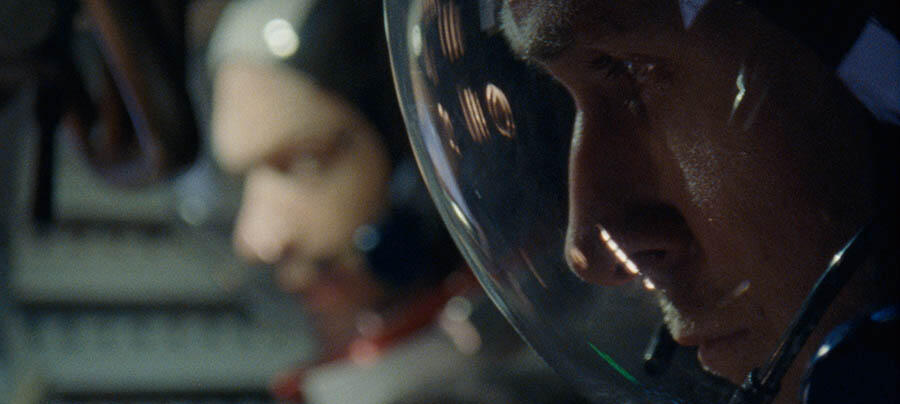 Ryan Gosling re-teams with his La La Land director, Damien Chazelle, as the actor portrays astronaut Neil Armstrong, the famed first man on the Moon. The biopic also star Claire Foy as his wife Janet and Corey Stoll as fellow Apollo 11 icon Buzz Aldrin, who became the second man to walk on the lunar surface.
Goosebumps 2: Haunted Halloween (OCTOBER 12)
Based on R.L. Stine's popular series of children's horror novels, this sequel set on Halloween night follows two boys (Castle Rock's Caleel Harris and It's Jeremy Ray Taylor) as they accidentally free Slappy the Dummy (voiced by Avery Lee Jones) and unleash a variety of monsters, including vicious gummy bears.
Can You Ever Forgive Me? (OCTOBER 19)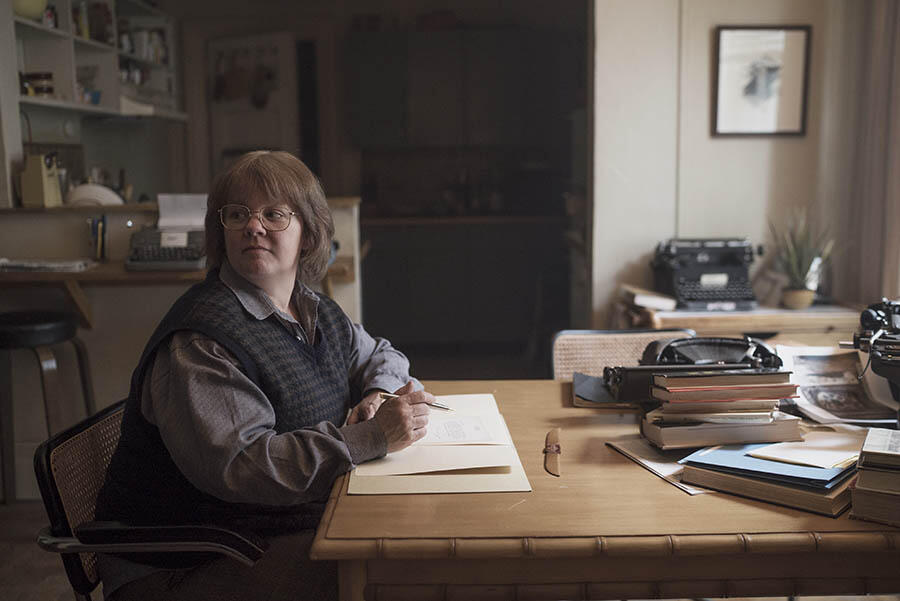 Lee Israel (Melissa McCarthy) carved out a comfortable career in the 1970s and 80s as a celebrity biographer, but when popular tastes change, she turns to deception as an art form. Richard E. Grant also stars in a tart comedy, based on Israel's memoir.
Halloween (OCTOBER 19)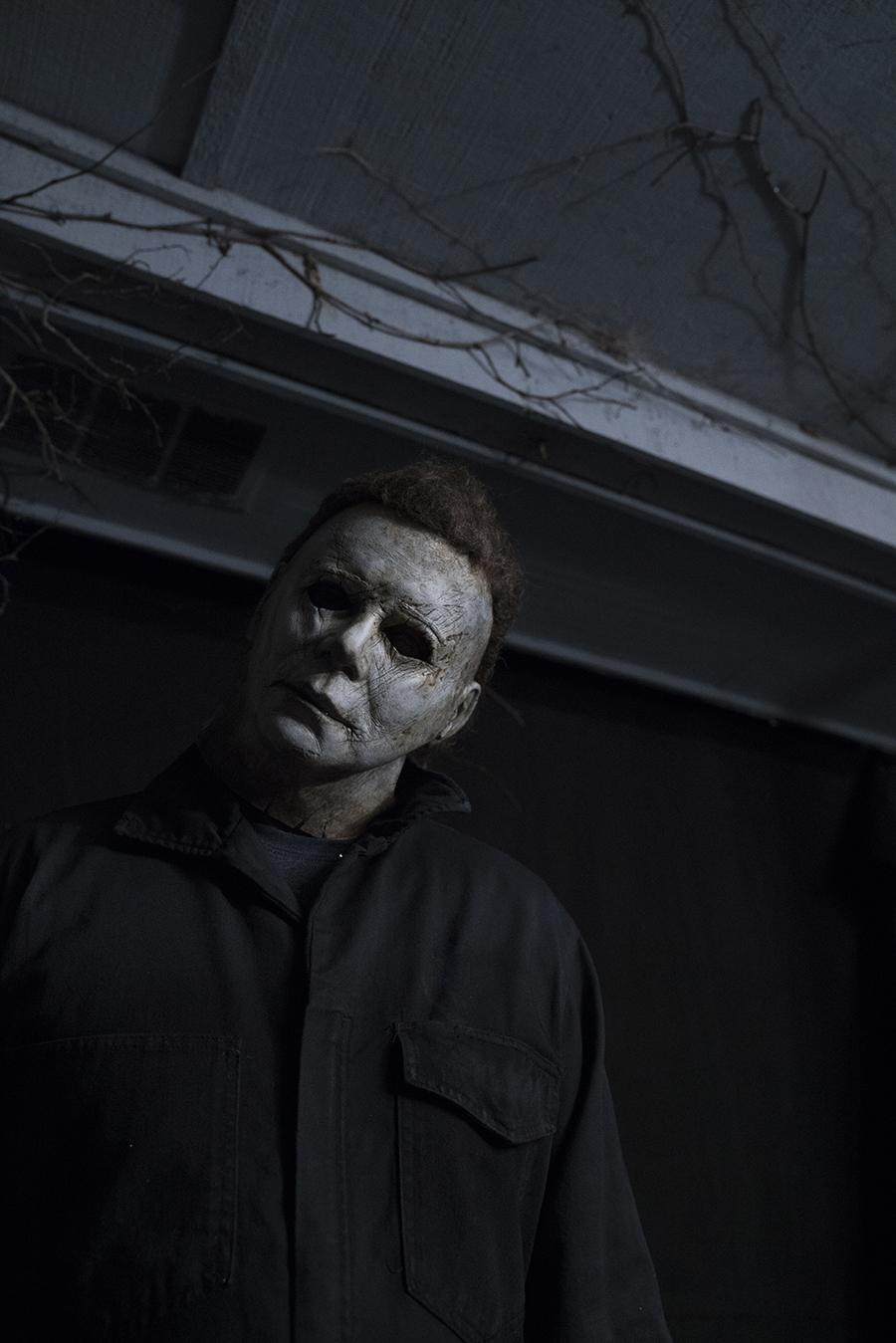 Made with the blessing of original auteur John Carpenter, the highly anticipated horror thriller picks up the story some 40 years later, as Laurie Strode encounters the legendary masked serial killer Michael Myers one last time. Jamie Lee Curtis, Andi Matichak and Judy Greer star.
The Hate U Give (OCTOBER 19)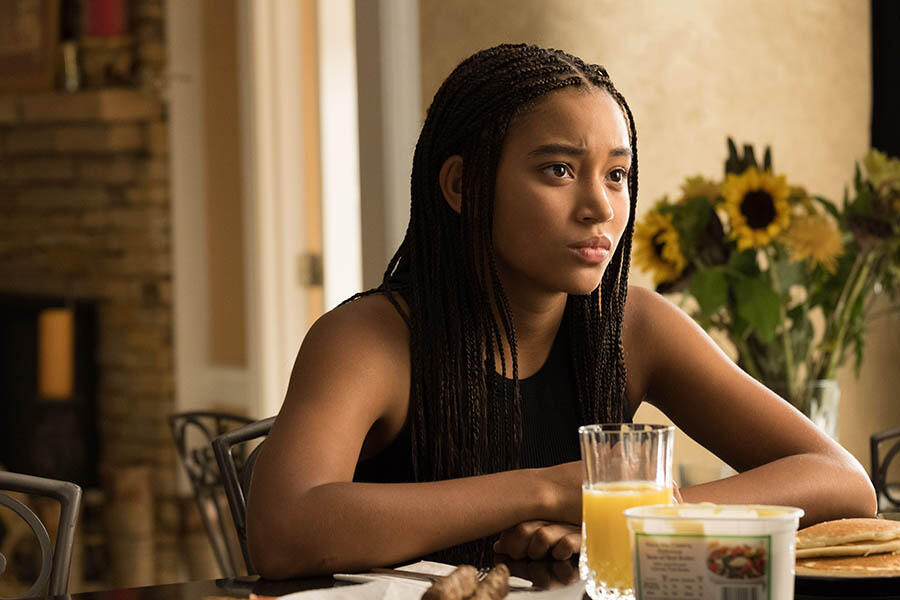 Starr (Amandla Stenberg) witnesses the fatal shooting of her best friend by a police officer, sparking a raging debate in her community. Accustomed to switching between two cultural worlds, Starr must decide where she stands in the fight for what is right. The provocative drama also stars Anthony Mackie and Regina Hall.
What They Had (OCTOBER 19)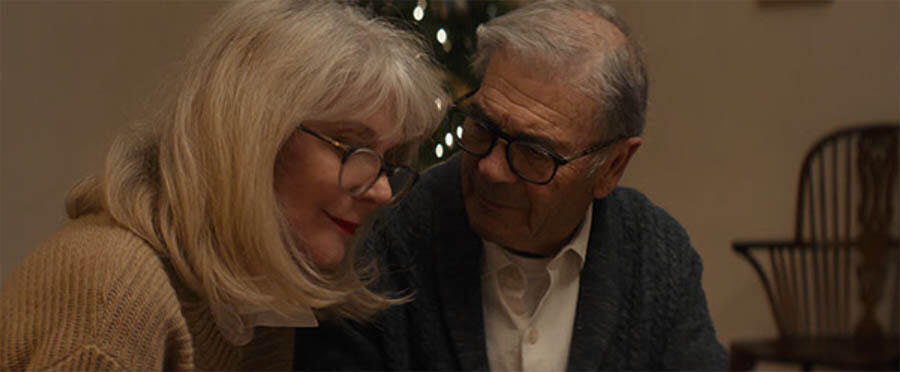 Blythe Danner plays a matriarch with Alzheimer's in this family drama also starring Oscar nominees Robert Forster, as her in-denial husband, and Michael Shannon, as their son. Two-time Oscar winner Hilary Swank leads the ensemble as the daughter who rushes home to help with the crisis in the debut feature from actress and playwright turned filmmaker Elizabeth Chomko.
Hunter Killer (OCTOBER 26)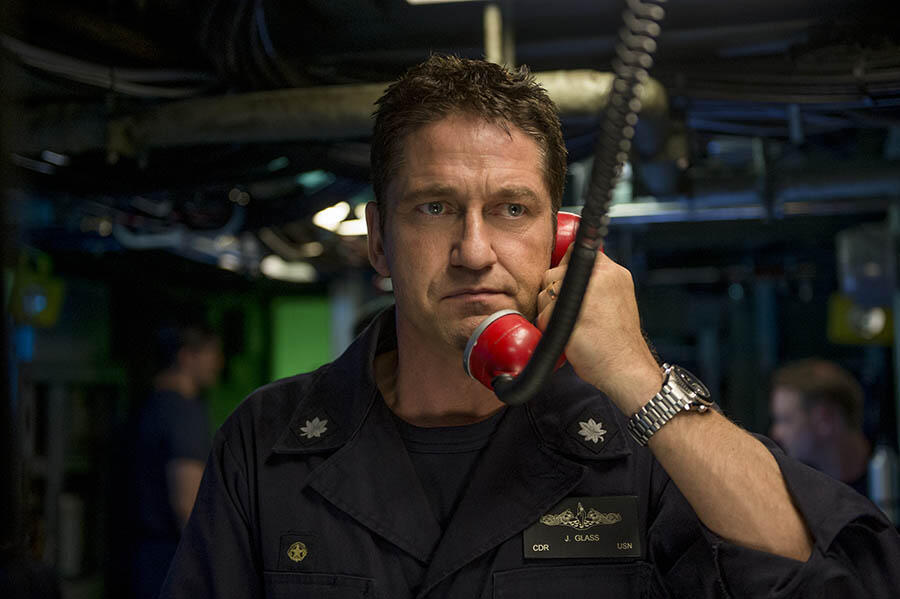 American submarine captain Gerard Butler is ordered to rescue the Russian president from a rogue official, risking the lives of his crew and the future of the world in this exciting thriller. Linda Cardellini and Common also star.
Johnny English Strikes Again (OCTOBER 26)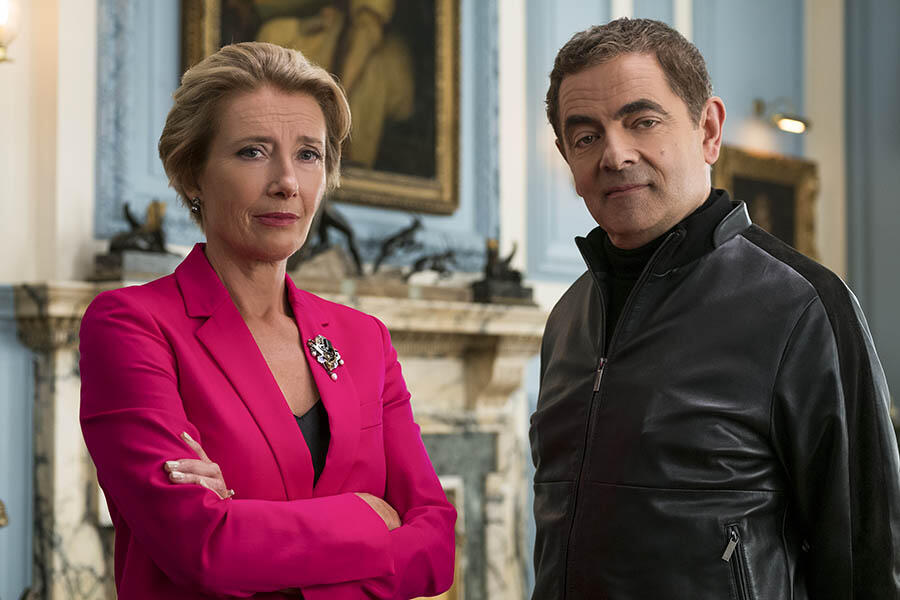 Rowan Atkinson returns as beloved, if bumbling, British agent Johnny English, who must come out of retirement to locate a criminal mastermind after the identity of British undercover spies are revealed. The action-comedy also stars Olga Kurylenko and Emma Thompson.
Bohemian Rhapsody (NOVEMBER 2)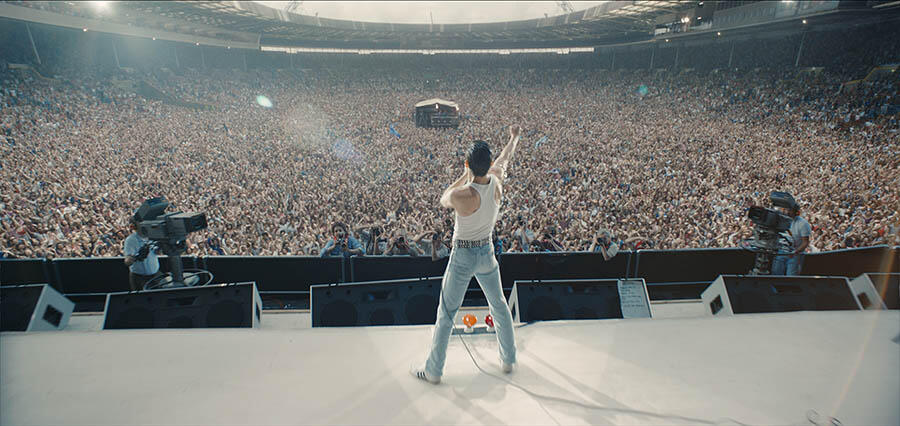 Led by outrageous lead singer Freddie Mercury (Rami Malek), the British band Queen became a worldwide sensation in the 1970s. Their rocky road to fame is re-created in a sizzling new musical drama that charts their highs and lows, leading to a legendary appearance at the Live Aid concert in 1985.
Nobody's Fool (NOVEMBER 2)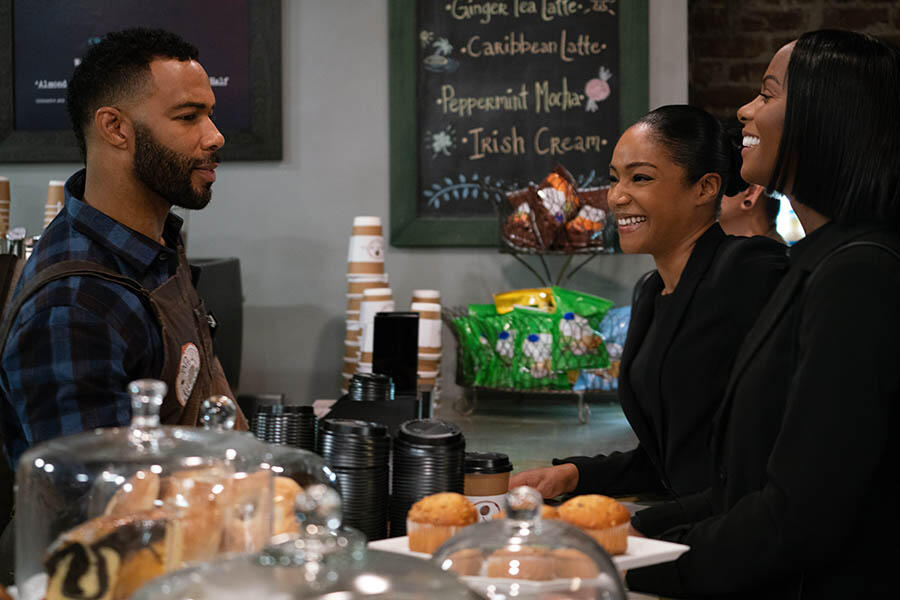 Newly released from prison, Tiffany Haddish joyfully reunites with her sister (Tika Sumpter). Soon, however, she begins to suspect that her sibling's online boyfriend may not be the man he pretends to be. The latest film from Tyler Perry also stars Omari Hardwick and Whoopi Goldberg; expect big laughs and heartfelt drama.
The Nutcracker and the Four Realms (NOVEMBER 2)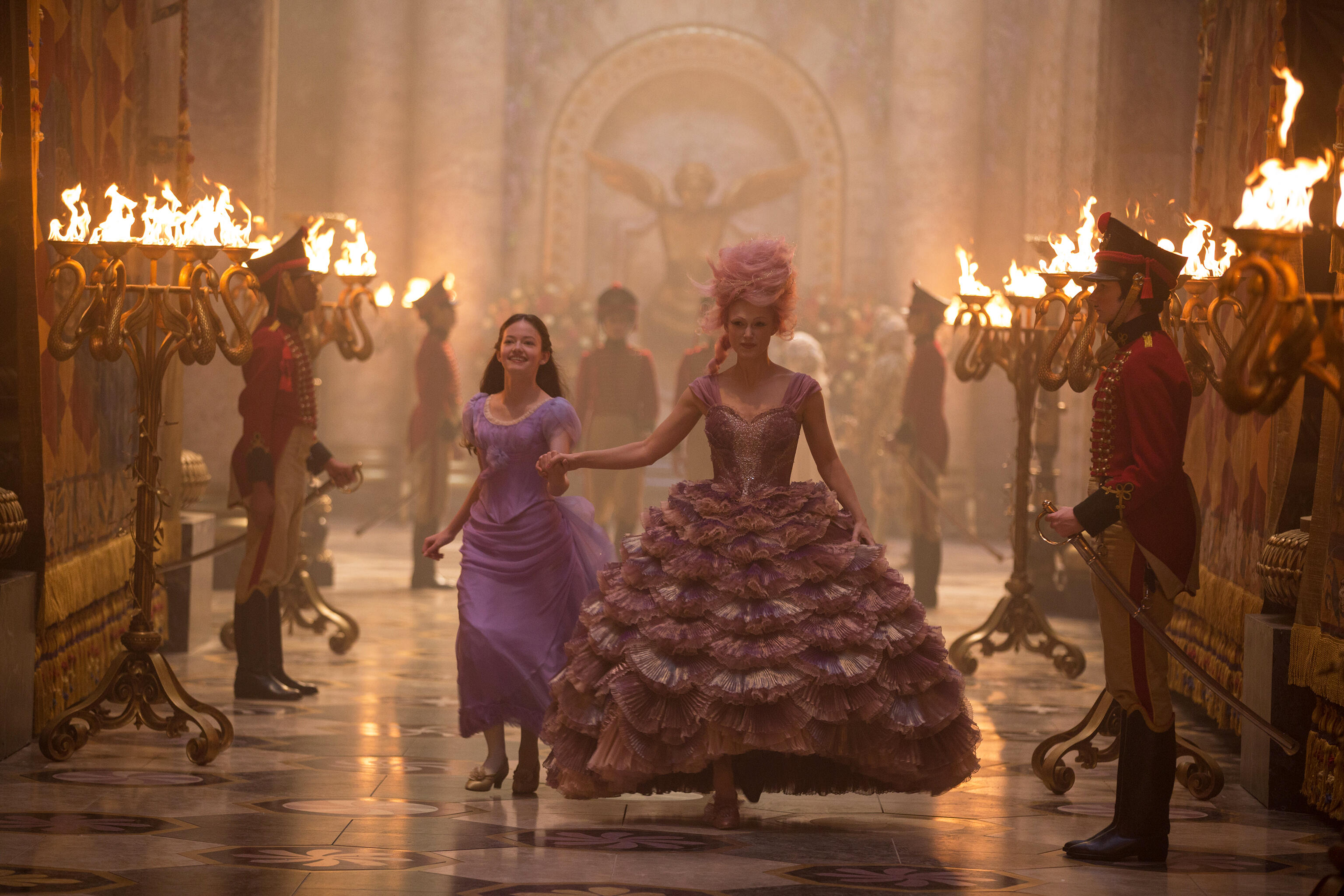 Disney reimagines the classic fairy tale as a curious young woman (Mackenzie Foy) enters a wondrous magical world of fantasy, created by her mother. Keira Knightley, Eugenio Derbez, Richard E. Grant, Misty Copeland, Helen Mirren and Morgan Freeman are featured in the cast.
Suspiria (NOVEMBER 2)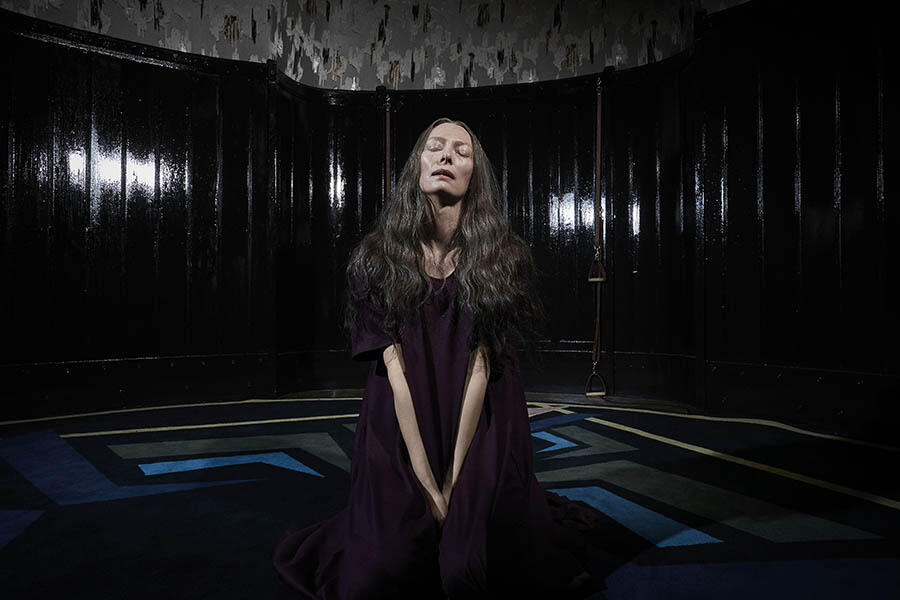 Luca Guadagnino ('Call Me By Your Name') directs a new version of Dario Argento's classic horror thriller. Early looks suggest this will be an expansive, frightening tale of a world-famous dance company engulfed in a nightmare. Dakota Johnson and Tilda Swinton lead the cast in a diabolical descent into darkness.
Boy Erased (NOVEMBER 2)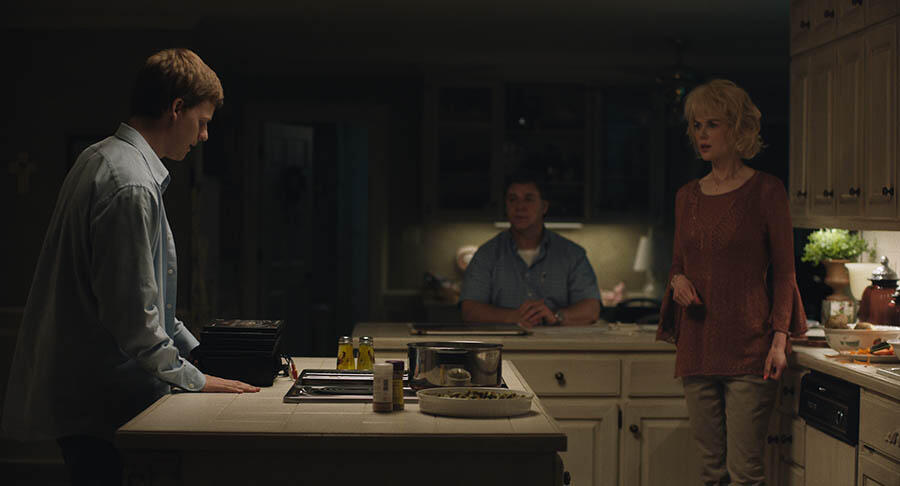 A devout young man (Lucas Hedges) struggles with his personal beliefs after his loving parents (Russell Crowe and Nicole Kidman) send him to a gay conversion camp. This searing drama, written for the screen and directed by Joel Edgerton, is based on a true story.
Dr. Seuss' The Grinch (NOVEMBER 9)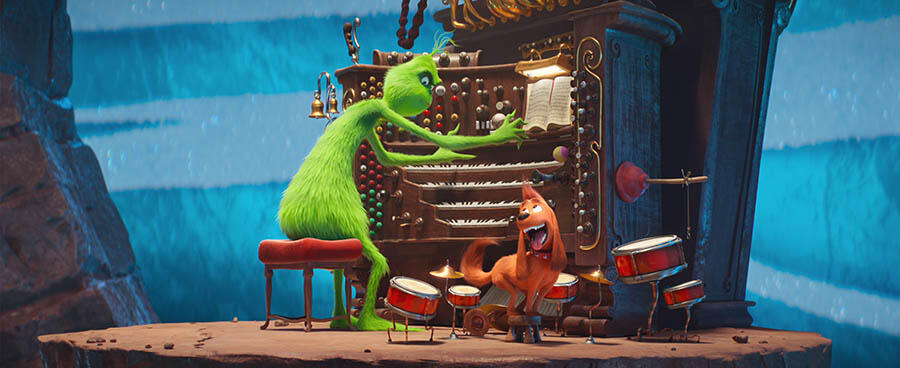 Haunted by unhappy childhood memories, the grouchy Grinch (voiced by Benedict Cumberbatch) spends his time devising clever gadgets and avoiding personal contact with his fellow villagers. Their cheerful holiday spirit really rubs him the wrong way, though, and so he decides to ruin Christmas in this animated comic adventure.
The Front Runner (NOVEMBER 9)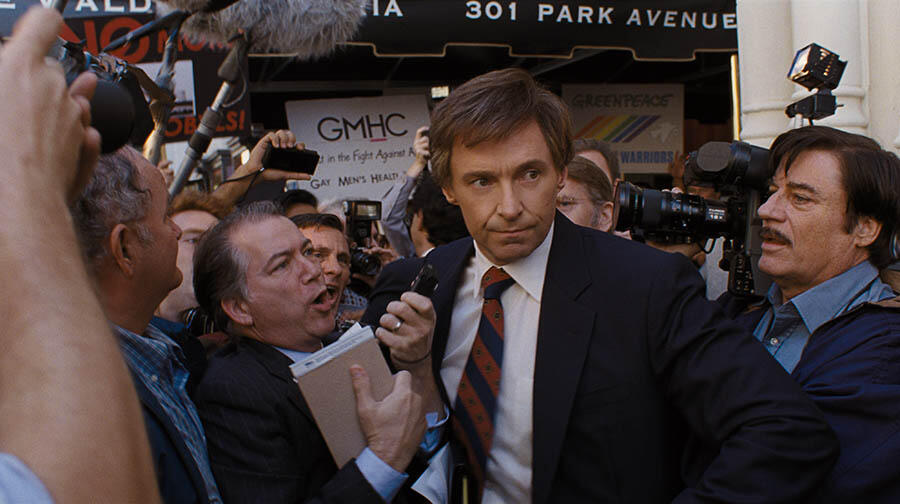 Hugh Jackman stars as Gary Hart, a politician whose presidential campaign in 1988 went off the rails after a private affair became a public scandal. Vera Farmiga, Molly Ephraim and Kevin Pollak also star in Jason Reitman's highly-charged drama, which reveals a fresh look at a familiar true story.
The Girl in the Spider's Web (NOVEMBER 9)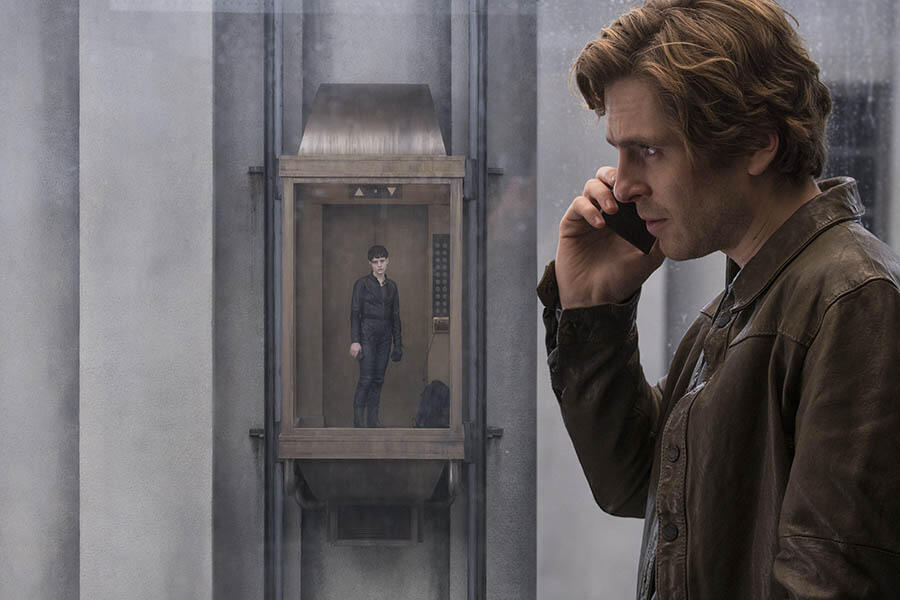 The long-awaited second installment in the popular crime series resumes with Claire Foy now starring as computer hacker Lisbeth Salander, who is still obsessed with meting out justice. This time, she must come to terms with her own possible sins as a mysterious figure from her past emerges. Fede Alvarez ('Evil Dead,' 'Don't Breathe') directs.
Overlord (NOVEMBER 9)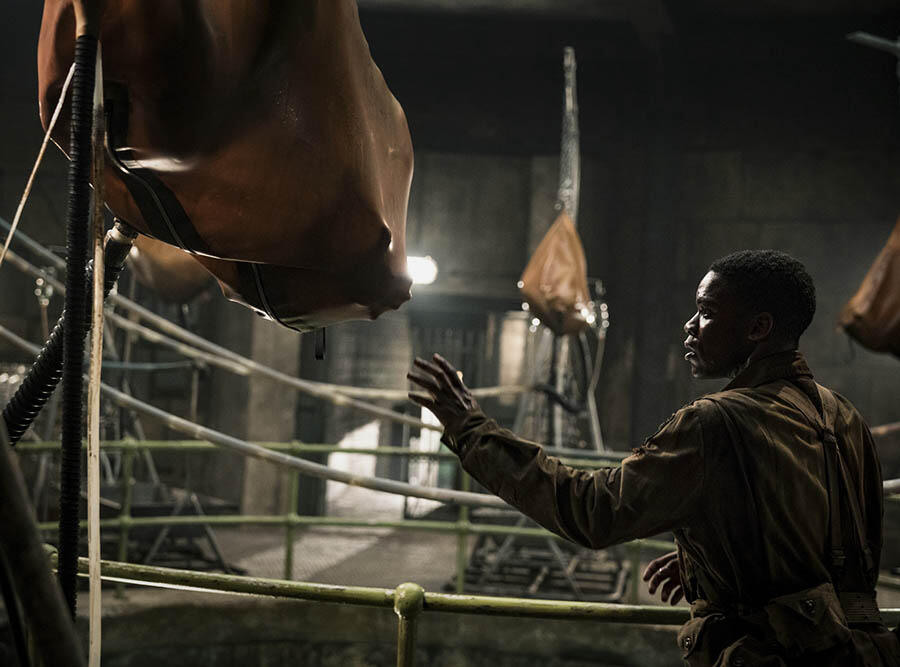 What does producer J.J. Abrams have up his sleeves? The horrors of World War II are bad enough, but for one small group of soldiers, things are about to get much, much worse when they stumble upon a Nazi experiment gone wrong. Wyatt Russell leads the charge in a gory thriller.
Peterloo (NOVEMBER 9)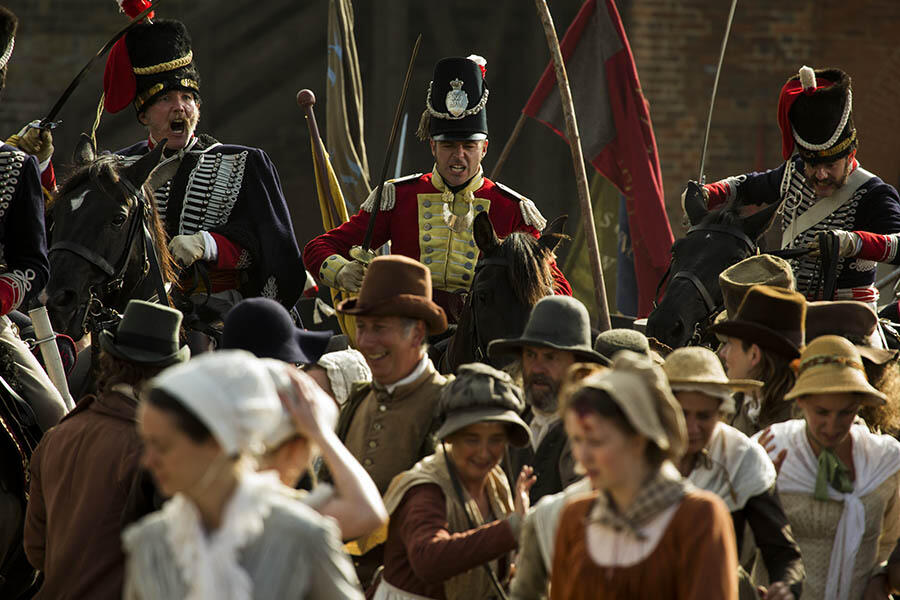 In 1819, British forces assembled against a peaceful demonstration in support of democracy. Mike Leigh, whose 'Mr. Turner' earned four Academy Award nominations, directs this powerful, troubling historical drama. Rory Kinnear and Maxine Peake lead the large ensemble cast.
Widows (November 16)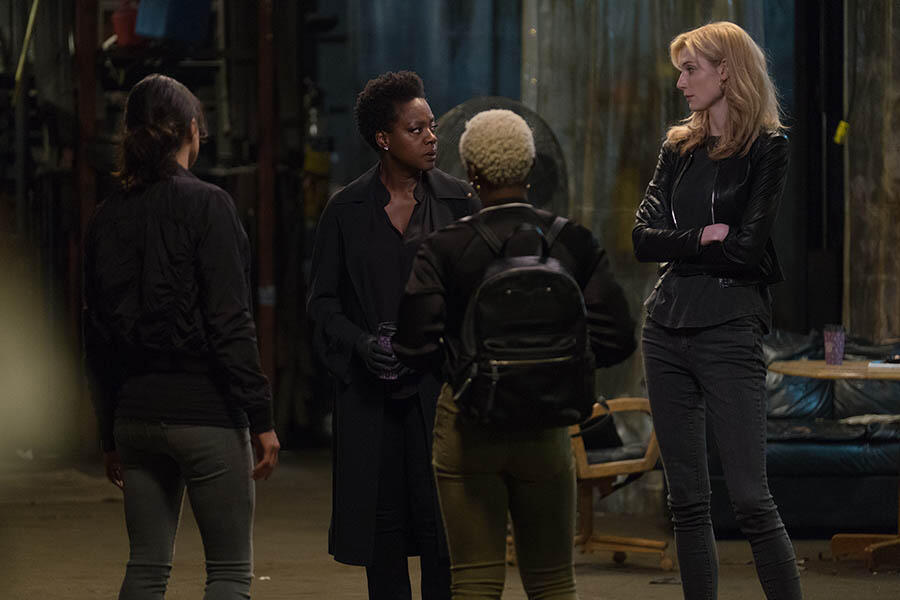 Four women (Viola Davis, Elizabeth Debicki, Michelle Rodriguez and Cynthia Erivo) take matters into their own hands after their criminal husbands are killed, leaving behind a very large debt. '12 Years a Slave' director Steve McQueen and 'Gone Girl' novelist Gillian Flynn teamed up for the tense crime drama.
Creed II (NOVEMBER 21)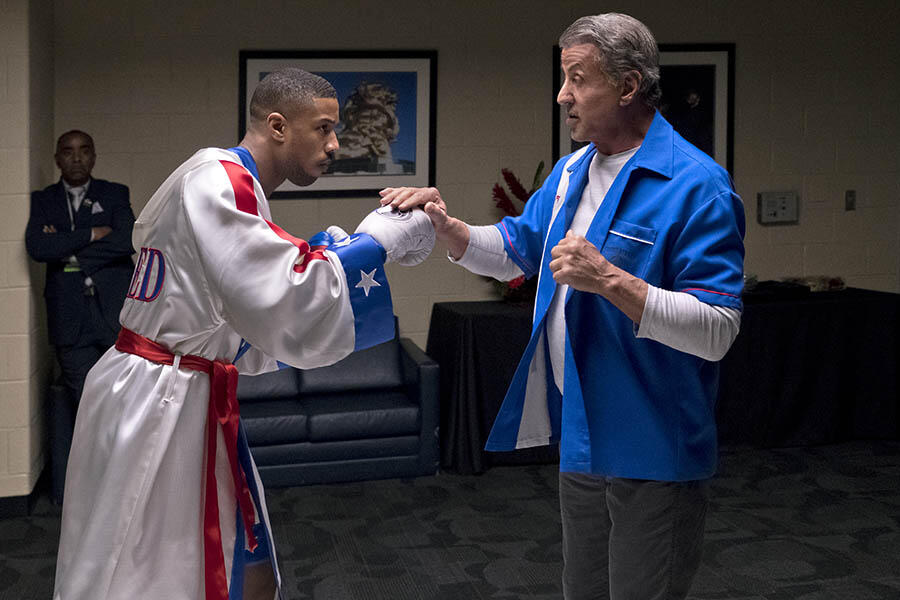 Newly-crowned champion boxer Adonis (Michael B. Jordan) must take on the son of the legendary Ivan Drago (Dolph Lundgren), an old foe of Rocky Balboa (Sylvester Stallone). Someone's gonna fly now! Tessa Thompson also returns in a sports drama that is sure to be stirring.
Green Book (NOVEMBER 21)
In racially-charged 1960s America, a tough New York City bouncer (Viggo Mortensen) becomes an unlikely driver for a classical pianist (Mahershala Ali) on a tour that is fraught with danger. Linda Cardellini also stars; Peter Farrelly ('Dumb and Dumber To') directed the timely drama, based on a true story.
Ralph Breaks the Internet (NOVEMBER 21)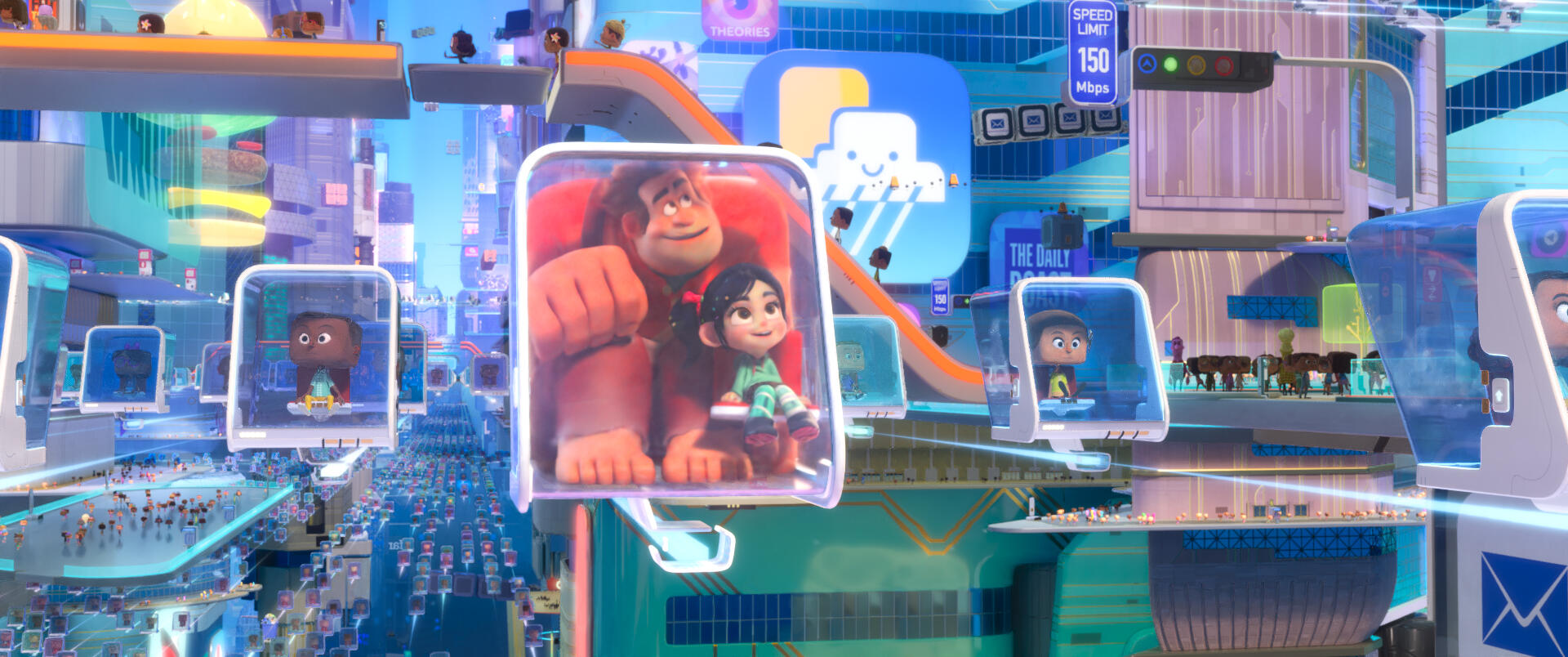 The animated sequel heads into uncharted territory, namely, the early days of the wild and wooly internet. To save a valuable video game, Ralph (voiced by John C. Reilly) and Vanellope (voiced by Sarah Silverman) must find a replacement part, but they will need some help. New characters are voiced by Taraji P. Henson and Gal Gadot, while a number of Disney Princesses will join the fun.
Robin Hood (NOVEMBER 21)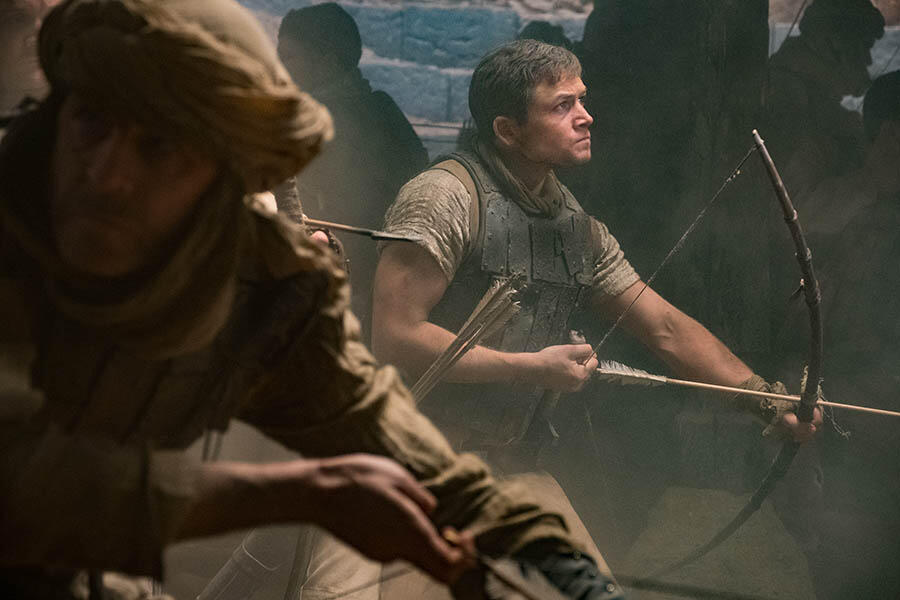 In a gritty new adventure that overturns expectations, Taron Egerton embodies Robin of Loxley as a clever, war-hardened crusader who teams with his Moorish commander (Jamie Foxx) to overthrow a corrupt government. Jamie Dornan, Eve Hewson and Ben Mendelsohn also star.
Second Act (NOVEMBER 21)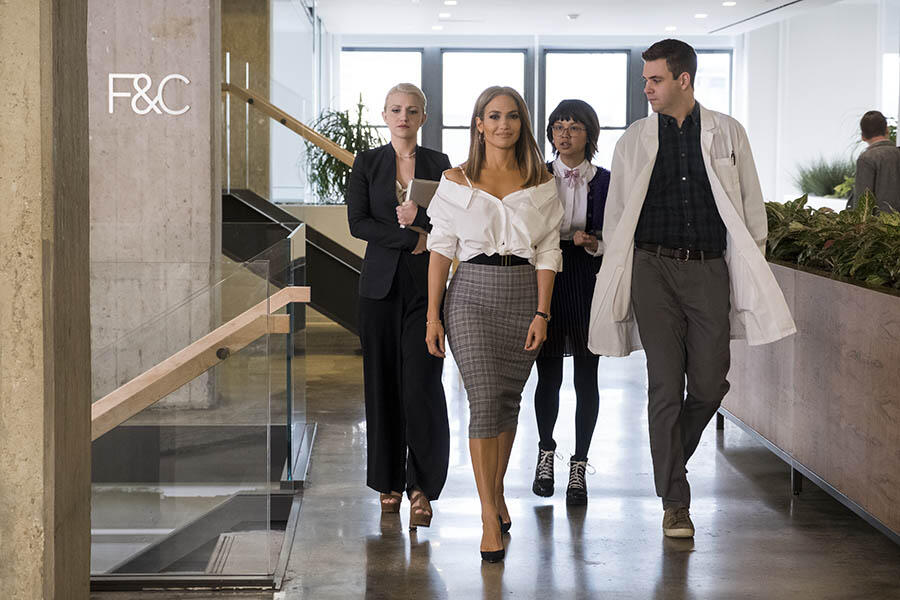 After she lands a job high up on the corporate ladder, street-smart retail store employee Jennifer Lopez reinvents her life. She soon proves her value, despite her own reservations and those of her friends. Leah Remini, Vanessa Hudgens, Milo Ventimiglia and Treat Williams also star in the romantic comedy.
All captions by Peter Martin and Christopher Campbell.