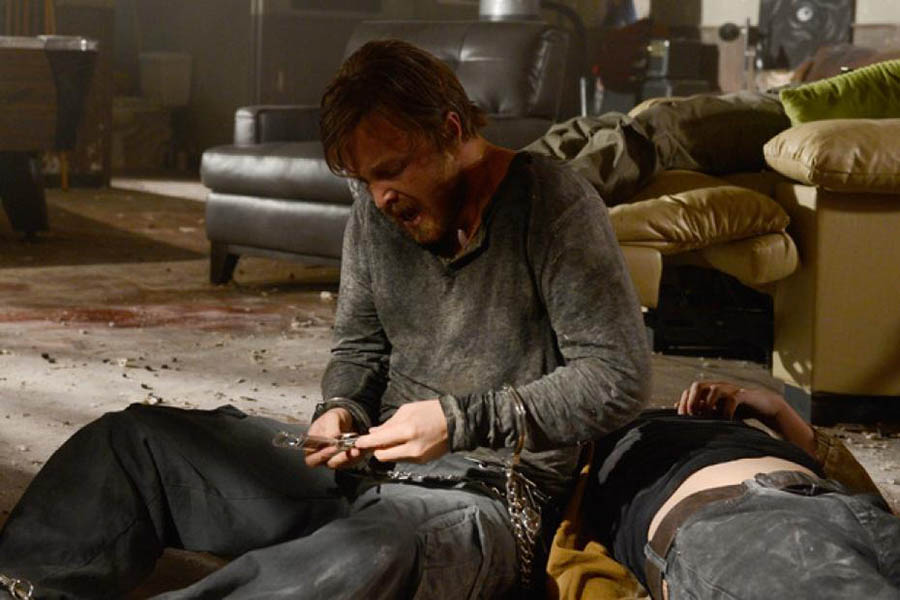 Five years after Breaking Bad concluded its five-season run on AMC, the show is getting a feature-length sequel. As originally revealed by the Albuquerque Journal, the Breaking Bad movie is set to begin filming in New Mexico (where the show is set and was also filmed) later this month under the alias working title "Greenbrier."
Following that initial report, /Film confirmed the movie, but whether this will be a theatrical release or a broadcast or streaming feature is still not clear. Breaking Bad creator Vince Gilligan wrote the movie and will executive produce through his deal with Sony TV. Find out everything else we know about the project below.
What is the timeline of the Breaking Bad movie?
According to /Film, the movie takes place immediately after the final events of the show, following the character Jesse Pinkman as he escapes his captive enslavement by a neo-Nazi gang, which was forcing him to cook drugs for them. For fans who've been wanting to know where Jesse lands next in his life, the movie will finally provide these answers.
Will Aaron Paul be back as Jesse?
Yes, Paul, who is also now known for such movies as Need for Speed and Eye in the Sky, has been confirmed to be reprising his Emmy Award-winning role as Jesse Pinkman.
What about other cast members?
While no one else has been revealed to be joining Paul for the Breaking Bad movie, the truth is that -- spoiler alert -- most of the other regular characters from the show are dead. You'd also hope Jesse gets far away from the setting of the original series, although the fact that it's shooting in New Mexico doesn't seem promising for a change of scenery for the guy.
Bryan Cranston, who played the series' main character, Walter White, did discuss the movie on The Dan Patrick Show but admitted he hasn't read a script and didn't know whether there was any way for White to make an appearance, whether in a flashback or some other capacity. But if called upon, he would definitely hop aboard to play Walter again.
Should fans be concerned about the sequel?
While some people might assume that, after all this time, continuing Breaking Bad as a movie is a desperate move, fans of the show have already been assured that Gilligan will keep up the property's reputation in the form of the also critically acclaimed and award-winning prequel series Better Call Saul, which recently finished its fourth season on AMC.
When does the Breaking Bad movie come out?
While no release date has been revealed, the movie is said to be shooting through February 2019 and so likely will arrive in some form late next year.